Increasingly customers are demanding to work with those partners who have a high-level of certifications. Reseller ME speaks to industry players to understand how channel partners can stay ahead of the curve by achieving relevant certifications and undergoing extensive training programmes.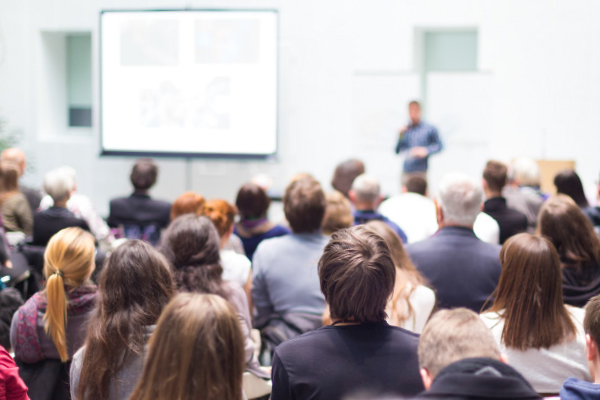 Dynamic technological evolution is compelling regional channel players to increase their focus on training and certifications. In such an environment, channel partners need to create a differentiation for themselves to have continued business opportunities. This differentiation will only come through specialisations, in-depth knowledge of products and solutions along with current market trends. In order to effectively take a product or solution to market, a channel partner need to invest in adequate training programmes and acquire appropriate certifications.
More and more regional partners today understand the significance of upskilling and also understand how it can impact their business in a big way.
"Channel partners today are willing to invest the needed time in training and educating their resources into the newer technologies that emerge into the market as this adds more value and gives a differentiating proposition for their customers," says Guurprit Ahuja, Director, Middle East and Africa, Acronis.
Agreeing, Jose Thomas, Managing Director, Bulwark Technologies, adds, "Channel Partners showcase immense interest to upskill through training programmes resulting in a deeper knowledge of our solutions portfolio to positively impact customers."
If channel players do not upskill then the consequence is that they will be left behind, says, Frida Kleimert Knibbs, Head of Channels and Commercial UAE, Cisco.
"Due to new disruptive technologies in the market places, the skills gap is so huge that it will take some time for channel stakeholders to narrow it."
However, there are many challenges that a partner may face here. From keeping up with training programmes, ensuring they have the right talent pool and identifying which programmes suit their business objectives.
Knibbs adds, "Keeping pace with training as well as developing the right mix of IT professionals is indeed a challenge. Through our programmes, we share our upcoming and disruptive technologies with our partners and incentivise them to adopt it. With these incentives, we eventually make a change in our partner programme and enable our partners with new capabilities through training and certifications to address the IT skills shortage."
Sometimes, vendors tend to push their certification programmes to the extent that it becomes obvious that they have a revenue opportunity with it.
"In such a case the partner begins to question if the vendor is in the business of these certifications in order to benefit themselves or whether they hope to deliver value to the partner. No doubt in theory, certifications are a good way of estimating and ensuring a partner's technical proficiency, but vendors need to engage with their partners to understand what real value they can instill into their programmes though innovative measures," explains Stephan Berner, Managing Director, Help AG.
It is also the vendors' responsibility to gain an understanding of their partner's business strategy so as to offer relevant certifications.
Berner adds, "All too often we are approached by vendors who expect us to invest in certifications that do not actually align with our line of work and therefore are not beneficial to us."
He also adds that it is much more important that the people who are certified have the right hands-on experience on the products and know what they are talking about.
"These days it is so easy to get a certification based on theoretical knowledge, sometimes certifications will be granted without attendees passing any exam. It's not about quantity but all about quality. This is the way how vendors should enforce their technical partner enablement."
Another concern which makes partners hesitant to invest in staff training is the fear of employee attrition. But this requires a change in mind-set according to Manju Mathew, Marketing Manager, StorIT Distribution.
"In today's fast paced world, attrition is inevitable. However the technology disruption in Information Technology business is so short that businesses can find a balance between both of them because the knowledge gained or transferred has limited time of usability. This would be one of the main reasons why we recommend businesses invest their time in training and certification."
Certifications enable partners to stand out in a highly competitive market. Growing number of customers prefer partners who are certified in specific technologies. And this is not at all surprising or sudden, for example, won't a heart patient always opt to go to the cardiologist rather than the general physician? Similarly, customers are looking out for experts to trust to help them transform their business in line with the technological advances.
Dan Smith, Head of Integrated Marketing, Middle East and Africa, for Xerox's Developing Markets Operations, says, "Certification provides partners with key skills and abilities, in a measurable and replicable fashion, by training them on the latest technologies and techniques in the industry. Xerox offers specific guidelines and solutions that can assist partners to develop solutions that can have a positive impact on their customers.
"Moreover, we persuade our partners to brand our solutions and services as their own and regardless of where they are in the developer landscape, they are encouraged to use the company apps and tap into our expertise. We also recommend our partners to get involved in marketing. We believe that our most successful partners are also the ones who deeply believe in marketing. They leverage the suite of assets and tools available from the partner portal to create co-branded email campaigns, multimedia presentations and even proposal generator pieces that really do stand out."
Mathew says while resellers need to make investments when it comes to training and certifying their staff to stay ahead of the curve, they also need to attend training programmes and increase their knowledge base.
"This will offer resellers a competitive edge but they need to have the vision to build the skills to increase the competency levels of their staff and to meet customer satisfaction levels in terms of support. Certifications are definitely important as it gives the end-user confidence that the reseller has the required skills sets to deploy the technology."
Aditya Girish, Territory Manager Middle East, Koenig Solutions, "Knowing the products inside and out is one thing, however official certification certainly adds strong value to the overall image. Training and certification serves as independent proof of the skills and abilities required to implement a customers' specific needs. It also offers a method for bringing employees and IT professionals up to speed on the latest technologies."
Certified channel partners become preferred partners for that solution and enjoy better margin compared to non-certified counterparts.
"Trained partners could position the product or solution, do a good product demonstration, conduct Proof of Concept and also provide a good after-sales support to the satisfaction of the customers," says Thomas.
Ahuja adds, "The key to selling is how you can act as a technology consultant for your customer—and the confidence from your customers will only come if they sense that you are highly proficient with the product or service you
are promoting."
Partner training and certifications are the utmost vital elements for the success of a partner's business. Open discussions about business objectives with their vendor partners will also go a long way to help achieve this. Partners must continuously invest time, money and resources to enable and enhance its employees' capabilities to be ahead of competition and for continued business.