Ranjith Kaippada, Managing Director of Cloud Box Technologies talks with Nitya Ravi about their solutions and strategy in a post pandemic industry.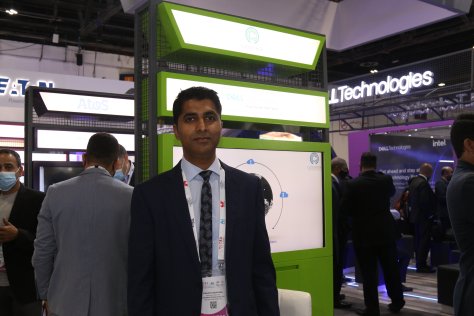 It's no doubt that the pandemic has accelerated the rate of digital transformation across all industries. But how do you gauge which technology to adopt and which not to? How can you ensure a tailor-made solution for your organisation? Enter Cloud Box Technologies, a value-added System Integrator trusted and recommended by a lot of organisations to help you with this.
"When the outbreak happened, it was sudden and unexpected. Organisations were directionless. Everyone talked about digital transformation, but many did not know where to start or how to implement the right solution", says Ranjith Kaippada, Managing Director, Cloud Box Technologies.
"That's where we come in. We offer the expertise required for organisations in their digital transformation journey. Our core strength is the value-added services we provide through our certified implementation engineers and consultants and tailor-made solutions for each organisation. We understand the workloads, licenses, storage and virtualisation required and tailor solutions to meet customer requirements".
Cloud Box Technologies will also be having their maiden GITEX debut this year with Dell Technologies, of whom they are a platinum partner.
"This is our first time at GITEX, and we are excited to be part of this technological event. We are very honored to share a stand with DELL", continues Kaipadda.
"We will be focusing on Dell EMC PowerStore Storage as well as the advanced Dell EMC VxRail Hyperconverged Infrastructure solutions this GITEX.PowerStore is a high-end next generation storage solution that can transform IT businesses and Hyperconverged Infrastructure solutions is an integrated solution in a box. They will be next 'buzz makers' in this region that will help companies in digital transformation and work transformation".
Kaippada believes digital transformation will keep picking up pace post pandemic, "Businesses will be back stronger than ever, and Cloud Box will be there as an advocate for them to consult, understand and conclude as to what they want on the path of digital transformation", concludes Kaipadda.