Paulo Pereira, Senior Director, Systems Engineering METI @Nutanix, spoke to Anita Joseph, Editor, Reseller Middle East, about how Nutanix is constantly innovating its products and solutions portfolio, in order to resonate better with their customers.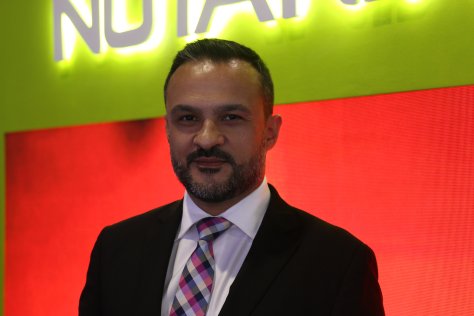 This pandemic year has been a very busy year for us, says Paulo. "It accelerated a lot of IT projects in the region and there was a lot of demand for work-from-home solutions. So, it was quite busy, addressing all this, and we keep working with customers on their cloud journey. If we look at the work that we've done with the Hyperscalers-at the beginning of the year, we announced the partnership with Google to bring their Kubernetes platform on-prem. We also worked with Microsoft to do the same. Microsoft has a solution called Azure Arc for Kubernetes, we support it on the Nutanix Cloud platform as well. And lately, we announced two very important alliances-one with Citrix and one with Red Hat. So those two are very important for us. Citrix we have a very long partnership on the ground-we work with them a lot with our customers. But now, with this alliance, it formalises everything. So, within the terms of this alliance, they become our preferred choice for end-user computing for enterprise customers and we become their preferred platform choice for HCI and multicloud environments. So it's a partnership that goes both ways. We also agreed to have joint support for customers and joint go-to market. So, we're going to align our solutions with them, making sure that whatever features they're coming up with aligns, and we're supporting each other in the field to basically improve the experience to our customers. So, when the customers buy a solution from us, they know we're working together, and the solution is validated".
According to him, "Red Hat is also extremely important for us, our customers have been asking this for the longest time. Of course, we always worked with Red Hat, but the main thing now is that Red Hat started supporting our Nutanix Hypervisor AHV and our platform becomes the platform of choice for Red Hat Linux and for Red Hat OpenShift on Enterprise and MultiCloud environments, which is a big thing. And for us, likewise, Red Hat OpenShift becomes the platform of choice to run Kubernetes in the enterprise and multi-cloud environments. We're doing the same thing with regards to support-we want to make sure that when the customer has any issue between Red Hat and Nutanix, they can reach any one of them and we will make sure that we will sync up in the background for support for the customer-so, we're aligning for the benefit of our customers".
In his opinion, we see a lot of focus on security and multicloud these days. "When the pandemic hit, most of the enterprise customers had to move very quickly and the cloud, to move very quickly, is a very good option. And what customers are realizing as well, is that there is no one-cloud-fits-all solution. For each application, for each workload, there is an ideal place to put them. Sometimes, it's on AWS, sometimes it's on Azure, sometimes it's in the private cloud. So we want to provide to customers, a solution that makes multicloud invisible for them. Because when a customer starts going public cloud, it comes with its own complexities. Each of them works in a different way. The APIs to use the services are different, the type of services that they have are different. And if you include one, you have to train your technical team, if you include another, you have to train your technical team again-it becomes very complex. So, we're trying to abstract all of this and build a solution for customers that offers them multi-cloud in a transparent way. Our solution for this is called Nutanix Clusters. The idea is that when a customer busy our solution, they can choose where to run his workload. I want to run this in my data centre, I want to run this in AWS, I want to run this in Azure, etc".
Paulo also adds that their relationship with partners is important because it's their go-to market. "We follow this model to go-to market through our channels. So during the last year, we came up with new programs for partners called Elevate and for service providers as well, and this is an ongoing job. We keep on working with them, educating them on the benefits of our programme, and reaching to market with them. Our partners are our way to the market-we build all these great partnerships with other vendors to provide benefits to our customers, but at the end of the day, we all come together with our partners, to reach our customers, so they're very important to us".