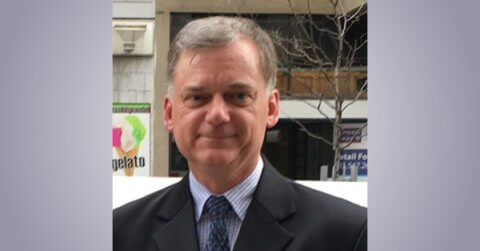 By Rob Rashotte, Vice President, Global Training & Technical Field Enablement, Fortinet
Our global digital economy continues to grow at an unprecedented rate. This is mostly good news for businesses—organisations are finding new and easier ways of distributing goods and services, increasing the efficiency of their workflows, and growing their revenue. Meanwhile, security teams everywhere are under more pressure than ever before. Practitioners are working tirelessly to protect their organisation's constantly expanding attack surface, yet most don't have ample resources to do so.
The ongoing talent shortage is one of the most significant hurdles our security community faces today. As cybercriminals advance their tactics, organisations struggle to recruit, hire, and retain skilled security professionals. Enterprises across all industries and geographies are feeling the impacts of this challenge: A recent report shows that 84% of enterprises experienced one or more breaches in the past year, and more than two-thirds of business leaders say that unfilled IT and security positions pose a significant risk to their operations.
However, with an estimated talent gap of 3.4 million people, we can't rely solely on professionals with existing cybersecurity experience to fill open roles. There are a variety of initiatives already underway to attract a broader (and largely untapped) talent pool to the cybersecurity field, one being through offering training and upskilling programs.
The Value of Cybersecurity Training and Certification
Certifications offer professionals with all levels of experience, even those who haven't worked in cybersecurity before, an opportunity to learn vital skills to advance or jump-start a career in the industry.
Many business leaders recognise the value of this specialised technical expertise. According to the Fortinet 2023 Cybersecurity Skills Gap report, 82% of respondents indicate that their organisation would benefit from cybersecurity certifications, and 90% say they're willing to pay for an employee to obtain a cybersecurity certification. Additionally, 95% of respondents who hold certifications themselves or have people on their teams who do say that these certifications make a positive impact.
Training with Fortinet Authorised Training Centres Paves the Way to Certifications
Our Fortinet Training Institute programs focus on increasing access to cybersecurity training to help close the talent gap, and our global Authorised Training Centre (ATC) partners play an integral role in this effort. Fortinet ATCs are a network of accredited training organisations, including channel partners and training companies. There are ATCs in 151 countries and territories around the globe, all of which deliver Fortinet-developed Network Security Expert (NSE) curriculum in 28 languages through both on-demand and in-person courses.
"Given the current threat landscape, opting for a Fortinet certification is a strategic move", remarks Amarandhar Kotha of Datacipher Solutions, a Fortinet 2023 ATC Partner of the Year award recipient (APAC). "For newcomers to cybersecurity, this certification offers a great foundation. For seasoned professionals, these certifications help unlock significant opportunities and can catalyse career progression".
"Professionals need additional knowledge and skills to tackle the complex security problems that enterprises are facing", adds Roberto Borda of TD SYNNEX Academy, ATC Partner of the Year award recipient (LATAM).
As the threat landscape intensifies, gaining updated knowledge through cybersecurity certification programs is essential for practitioners of all levels. "We see a beautiful mix of beginners and veterans in our classes, which leads to a dynamic and enriching learning environment", says Nada Bogdanyi of Exclusive Networks, an ATC Marketing Innovation award recipient. Thierry Desouche from Arrow Education Services, an ATC Marketing Innovation award winner, echoes this sentiment. "[We see learners with a variety of titles in our courses, like] systems engineers, administrators, consultants, IT managers, network administrators, and security managers", he remarks.
Authorised Training Centres Offer Unique Opportunities for Learners
Fortinet ATC partners offer learners maximum flexibility, giving students numerous options regarding how, when, and where they pursue training. Learners can take self-paced courses online or can select in-person instruction.
"Our courses are convenient, flexible, and cost-efficient", says Kotha. "Taking an instructor-led course also allows for more interaction between all the participants".
Borda agrees, noting that learners often get additional value when they opt for in-person instruction. "When students engage with [our] professionals, they get courses enriched with all the experience our instructors have acquired over their years developing and implementing real-world solutions. Real problems faced by our channel partners are reviewed within our virtual and face-to-face classrooms. We also have our own infrastructure that allows us to offer students additional practice throughout their course", he says.
In-person instruction also lends itself to greater collaboration among students and instructors. "Learners commend the opportunities to work with the instructors and the other students. The natural networking opportunities from the classes offer learners even more value", says Silke Hein of Arrow Education Services, ATC Partner of the Year award recipient (EMEA).
When learners work with ATC partners, they come away from their coursework with enhanced knowledge and the unique skills needed to defend any organisation against an evolving threat landscape. "Our trainings are constantly evolving to focus on trends in our sector, such as artificial intelligence and virtual reality", says Borda. "With a Fortinet certification, you get the necessary skills to protect your company effectively".
"Our program supercharges cybersecurity professionals, giving them the tools to shield their organisations and boosting their career prospects with recognised certifications", says Bogdanyi.
Our Commitment to Narrowing the Skills Gap
Fortinet is committed to training 1 million individuals in cyber by 2026 through various education programs to help address this shortage of skilled cybersecurity professionals. The ATC program is a critical part of this initiative, as these partners make training more accessible to anyone interested in beginning or advancing a career in cybersecurity.
Find out more about how Fortinet's Training Advancement Agenda (TAA) and Training Institute programs—including the ATC program, NSE Certification program, Academic Partner program, and Education Outreach program—are helping to solve the cyber skills gap and prepare the cybersecurity workforce of tomorrow.