By Sailakshmi Baskaran, Product Consultant at ManageEngine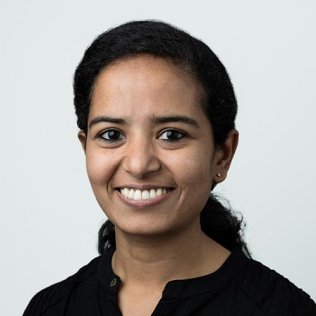 Data is at the centre of today's businesses. An organisation's ability to survive, let alone make progress, depends on its ability to put data to good use. This is not an easy task considering the 3Vs of data—volume, velocity, and variety. According to a recent IBM article, businesses generate 2,500,000,000,000,000,000 bytes of data every day—2.5 quintillion bytes of data! To give you some perspective, you would need 2.5 million 1TB hard drives to store all that data.
Traditionally, businesses rely on data analysts to access and process large volumes of data. However, this process is time-consuming and often requires an organisation's leaders to make decisions based on stale data. The need of the hour is data democratisation, the process of enabling everyone in the organisation to access data for decision-making. By democratising data, organisations can close the great divide between data analysts and decision makers.
Take Amazon for instance: The online retail giant deploys a clever pricing strategy that undercuts several of its competitors by selling many products at the least expensive prices and offering huge discounts. Amazon is known to change its product prices more than 2.5 million times a day, as opposed to Walmart or Best Buy that change their product prices only about 50,000 times a day. This wouldn't be possible unless the retailers democratised data and decentralised decision-making to people working in different geographies and departments.
The barriers to data democratisation
Despite the numerous benefits of data democratisation, organisations continue to struggle in creating a liberated, data-driven work culture due to one or more reasons:
1. Antiquated data culture
Organisational culture is the biggest barrier to data democracy. Several organisations prefer to have centralised data analyst teams create reports for functional teams. This structure can lead to delays in decision-making because functional teams often have to wait for analysts to crunch data. While this is acceptable for complex problems, such delays can be avoided for less complex issues if data is democratised and decentralised.
Data democratisation frees up data for use by functional teams and empowers them to make day-to-day decisions. They can still rely on data analysts for complex reporting and analysis, but data democratisation enables them to make better decisions and have more control over their operations.
Always relying on data analysts to gain insights delays the decision-making process and leads organisations to miss out on potential opportunities. If Amazon had to rely on data analysts to slash product prices in response to competition, it might miss out on crucial possibilities.
2. The myth that data analytics requires specialised skills
With the advent of artificial intelligence and machine learning, the notion that data analysis is a specialised task is outdated. A successful data democratisation framework no longer requires extensive coding or advanced math skills. The heavy lifting can be easily delegated to a data analytics tool. So, knowledge workers can focus on generating unique insights that might otherwise be missed had the data analysis been delegated or outsourced to an external entity.
3. Lack of data security and privacy policies
Organisations irrespective of their size, sector and resources are vulnerable to security threats or data leaks. In 2020 alone, a staggering 36 billion records were compromised due to data breaches. Security concerns have forced organisations to remain skeptical about democratising data among their personnel.
Implementing a successful data democratisation framework involves creating or updating a company's data security and data governance policies. With the General Data Protection Regulation and other similar privacy frameworks enacted across the globe, it's time for organisations to reassess their data governance policies, train their staff, and take advantage of data analytics.
4. Concerns about misrepresentation and duplication
The two biggest worries that plague decision makers are misrepresentation (non-technical users making incorrect assumptions) and duplication (too many users creating duplicate files and rapidly filling up databases). To ensure data isn't duplicated or misrepresented, organisations should deploy granular access controls, such as read-write, read-only, report authoring, drill-down, and export controls, based on users' job role, functional hierarchy, and other requirements.
The role of IT in data democracy
With automation handling the bulk of redundant IT tasks, IT teams are finally in a position to actively contribute to their organisation's sustenance and growth. The candidates most suited to serving as gatekeepers of data within the organisation, IT teams, can manage the task of maintaining data and creating secure data democratisation processes that align with the data governance policies and rules of the organisation.