Richard van Wageningen, Senior Vice President IMEAR (Indirect, Middle East, Africa, Russia-CIS)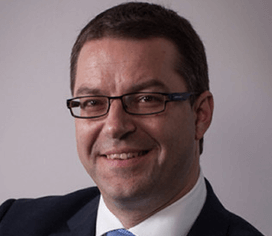 Organisations across the globe have digitalised more quickly than they ever anticipated. However, the increase in cloud computing and flexible working is putting bandwidth under strain. Edge computing can help ensure that digitalisation is flexible, scalable and, above all sustainable.
Many organisations viewed edge computing as another trend they may or may not need, until their world was turned upside down by a global health crisis. Changing workforce and operations practices have now made edge a priority for the next two years, according to IDC. These will be the dominant areas of edge-driven investment. It is little surprise, therefore, that by 2023, the analyst firm predicts that the number of apps at the edge will increase 800%.
The necessity to deliver infrastructure, application, and data resources to edge locations will accelerate the deployment of new, cloud-centric edge and network solutions, maintains IDC. These will provide much quicker processing to satisfy increasing digitalisation efforts. Edge will also provide a critical building block for business resilience, providing all-important scalability, flexibility and agility.
Edge: the ultimate companion to cloud
Edge computing stores and processes data locally at the edge of the network. It satisfies our demand for consuming more data at faster speeds, as the cloud only needs to process some data.
Edge completes the cloud, says Gartner, by pushing down the barriers of centralised computing, including latency, bandwidth issues, autonomy and data privacy. Edge can take some heavy lifting off data centres, filtering out what data needs to be kept locally and what needs to go to the cloud.
In addition, edge computing can contribute to enterprises' sustainability goals. Edge has the potential to optimise energy usage by reducing the amount of data traversing the network and data centre usage.
Also, edge is essential to support new IoT devices and 5G applications. These will dramatically change network traffic demands by generating enormous amounts of data from sites ranging from smart cities to factories. To put this in perspective, the World Economic Forum estimates that we will be producing 463 exabytes of data each day across the world by 2025. That is equivalent to 212,765,967 DVDs every day!
Edge computing can help enable new business models in autonomous cars and power management with smart grids and smart meters, for example. This is because it allows the cost-effective handling of data in real-time, without latency.
Edge has challenges
Like all new technologies, edge computing isn't perfect, and a number of challenges will need to be overcome. For example, edge is an interesting paradox when it comes to security. On one side, edge expands the threat landscape. With more connected devices performing compute actions, there are more targets for cybercriminals. But, by reducing the amount of data moving around the network, edge also reduces risk as central servers are less likely to be singled out by malicious actors.
As with any technology, if edge computing devices are poorly secured, they create accessible opportunities for attackers. The big issue that surrounds the edge, however, is its scale and the breadth of distribution. Here zero-trust security will play an important role. This approach does not automatically trust anyone or anything, irrespective of whether they are inside or outside its perimeter.
Implementing an edge strategy is complex and requires the right resources, careful planning, and implementation. Coupled with this, there is a skills drought when it comes to edge computing skills. This includes developers who can write applications to take advantage of edge benefits and transform business models.
With more and more providers offering edge solutions, there is also a growing issue in operability and integration. Gartner predicts that there will be more than 15 billion IoT devices connecting to enterprise infrastructures by 2029. Enterprises will need to know how and where these are connected, or there could be some disastrous consequences.
Now is time to shift to the edge
Enterprises must build resilience and transform to survive and thrive in the digitally-powered world we now operate in. Edge offers up accelerated response times and a route to enhanced service quality and new business models. There has never been a better time to move to the edge.