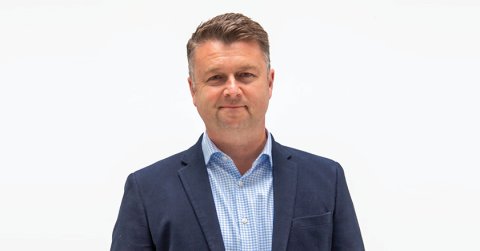 Veronica Martin caught up with Chris Hill, Regional Vice President, Public Cloud & Strategic Partners International at Barracuda to during GITEX 2023 to discuss the top security challenges customers are looking to solve, how Barracuda envisions collaboration with local partners and what support is provided to help them build a sustainable practice.
How have the first two days of GITEX been for Barracuda? What are the top security challenges visitors to your stand are looking to solve?
It's been an interesting couple of days so far. We cover a large range of products in our portfolio and the conversations have been quite wide, which I haven't seen before and it's more interesting to focus on different areas of the portfolio. I specifically look after our cloud business, so I'm getting pulled into more of those conversations and I'm definitely seeing more cloud security conversations coming my way.
More people are leveraging SaaS solutions in the cloud and checking if it's safe and the right thing to do. Marketplace purchasing has also been a key aspect in the conversations. AWS, Microsoft and Google are encouraging their customers to buy from their marketplaces, so customers want to know conversations what it means for them, the channel and existing relationships. That's been a key area. The networking piece, the move to cloud and the protection of users everywhere have also been common threads.
What solutions in your portfolio are resonating most with visitors on your stand?
This year we have invested more into our stand and brought in all of our technical heads of divisions, who have been able to showcase in-depth proof of concepts to our customers. Email protection is drawing a lot of attention and it's really important in terms of the AI conversation that's going on at the moment.
We have a large install base of application protection in this region that has a very healthy roadmap for us, it's a SaaS solution now as a service and we can provide protection within containers. It is interesting to see how the conversation quickly changes from what customers think application protection is to what can actually do for them.
From a channel perspective, how does Barracuda envision collaboration with local partners and what support is provided to help them build a sustainable practice with your products and solutions?
First, we are a channel company. We've always said that and it's clear now that regionally we're investing more in the channel to make sure we can support channel partners across the whole region. I started talking about the marketplaces and it's interesting that Microsoft and Amazon are pulling those partners with them, but it's a new world for them, so they need to be educated into how they can actually transact an ISVs product like Barracuda through those marketplaces.
We're making sure we educate them with that as well, but we're even working in tandem with the hyperscalers through the channel, which has always been front and centre for us. Our biggest conference of the year is a channel partner conference, which will bring more investment across all the region.
What can we expect from Barracuda in 2024?
I've seen two patterns here in networking. We made a protocol that years later was called SD-wan, and we were doing that for years before people even realized it was SD-wan. We didn't even realize that we should be doing marketing this and using it as a fantastic secure tool. We kind of see the same thing happening with AI.
We've actually used AI for years and that's how we've built our email protection portfolio. AI is a very popular and in trend word now and everyone's using it, but it's really important to understand that the hackers use it as well. Everyone needs to stay incredibly current with their protection. If the bad actors are using the latest technologies, we have to make sure we're using that consistently and currently to make sure we stay ahead of them.
The outlook for 24 is doubling down on our AI technology to make sure we stay in a position where we're protecting the customers. We're seeing a lot of fake emails coming out now where that you might say, my name's Veronica and I always sign off my emails V, but if you don't use V, you type something else, then the AI can pick up that it's not you. This is really important because we are seeing a lot of impersonation attacks coming in at the moment, so we need to leverage the latest technologies to stay ahead of the bad ones.