Veronica Martin caught up with Vicent Lavergne, VP Solutions Engineering EMEA at F5 Networks, to discuss GITEX 2022 and the company's plans for the region.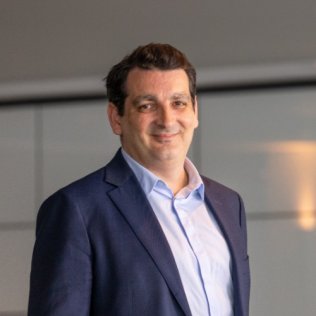 Can you tell our readers about some of the solutions and partnerships during GITEX this year?
We have been transforming for a number of years and we are focused now on our new solution, F5 distributed. Applications are going multi-cloud, which means they're not posted only in the data centre. They're now in the public and hybrid cloud, so to help with that, we have developed our own cloud with 25 points of presence around the globe, where we offer security services. As applications are going to the multi-cloud, it's not anymore about perimeter security, but a security that is more attached to where the applications are. We provide security SaaS (Software as a Service), such as API, DDoS, Zoom, cloud and workload protection.
In the last 12 months, how has your company performed in the MENA market? Has your company ventured into any new markets/countries?
We have had a very good performance in Turkey, particularly on security and we have invested more in this region. We have also reinforced the team, developed our existing hubs in the UAE and Saudi Arabia and have a big presence in Morocco, Qatar, Egypt and South Africa.
Which technologies and IT trends are the forefront of driving innovation for your business?
We provide services for applications and the number of them is booming because of the digital transformation. My estimation is that between 2019 to 2025 the number of applications will grow from 1 to 5 billion worldwide, so people will need to change the way they are developing, deploying and securing applications. That's a big trend and our aim is to help organizations to protect their applications at the speed at they are being developed.
Besides, attacks have evolved into being more sophisticated and we have a number of solutions to combat them. Many times, our customers don't know they have suffered a really high number of automated attacks, so we need to make them aware of how dangerous they are.
What do you think it makes you different from your competitors?
Our application intelligence is what makes us unique. Today there isn't a data centre or perimeter anymore, so the application is the new perimeter, which means we need to attach security close to the application, so your application perimeter is always protected.