Anita Joseph, Editor, caught up with Genie Sugene Gan, Head of Government Affairs on the Global Transparency Initiative in Riyadh, to discuss the opening of Kaspersky's very first Transparency Center in the Middle East.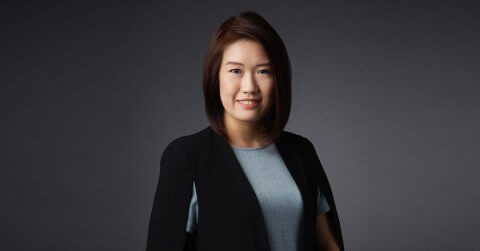 What prompted the opening of Kaspersky's first ever Transparency Center in the Middle East and how does this fit into your broader commitment to cybersecurity?
It's always been very business driven and market driven. A lot of feedback over the years from customers, from regulators and from government has been that whenever people buy an ICT product or software, it's like they're buying a black box, which means that they actually do not know what's inside. There just is blind trust, no questions asked.
So, in 2017, about six years ago, Kaspersky decided to be the first cybersecurity vendor and is even today, the only cybersecurity vendor, willing to open our source codes for review and audit and third party verified. It's the gold standard in the industry, and we've been complimented by many governments and regulators around the world who have visited our facilities and the other nine transparency centres. The one we've opened here in Riyadh is the 10th. So, I feel that as a market leader, we're determined to set the gold standard, and to set a good example of trust and transparency. We've opened ourselves up to such possible audits and reviews to ensure that our products are legitimate. The way we're developing, the way we are writing our software, there is no backdoor to anything and customer trust is completely ensured.
The Middle East region has seen its fair share of cybersecurity challenges in recent years. How does the new Transparency Center in Riyadh aim to address these regional challenges and what specific initiatives or services will it offer to customers?
Our Transparency Center in Riyadh is the first in the Middle East and it is just one of the many facilities and investments that we're focusing on in the Kingdom of Saudi Arabia. The Academy is one and of course the Security Operations Center here as well, where we're constantly 24/7 monitoring our cyber threats with our expert team based here. However, none of this should be taken in silo or individually. They all come together. So, what we're talking about is three key pillars: Number one, transparency, the gold standard. Second, training, upskilling and education, which is what the Academy is all about and third, technology, which is what we are doing through our SOC and also by continuing to service this market with fantastic products & cutting-edge technology.
Kaspersky has established transparency centers in other parts of the world. What lessons have you learned from those experiences, and how will you apply them to ensure the success and effectiveness of the Middle East center?
Our very first Transparency Center was in Zurich, Switzerland. We've had nine success stories since then and plenty of learning, which we used to prepare ourselves for the Riyadh launch. For instance, we figured out that there are sometimes, people who want to review our source code, but it was like opening a book in a different language-they didn't understand where to look, what code to read. Which is why we have the cyber capacity building program, which is a training that we have designed to teach you to read the codes, to teach you to be able to review our source code or that of any other vendor. So, we are literally not just opening our source codes, but going that extra mile to teach what you would otherwise not know. That's what we've learned from our early days and we're constantly learning and adapting.
Collaboration and information sharing are vital in the fight against cyber threats. How does Kaspersky envision working with local governments, businesses and organizations to strengthen cybersecurity resilience in the Middle East through this transparency center?
Every single transparency center that we've launched, has had the blessings of the government of that country. It's always an answer to the market and customer demand. We make sure that whenever we set up a facility, we keep in touch with the respective government and regulators and help them understand what is involved, what we're bringing, and what we're committing to. And it's always been welcomed, just like it has here, in Riyadh. I think we have excellent support and we are looking forward to expanding our footprint and set up more such centers wherever there is demand for it.