Anita Joseph caught up with Murali Vellat, Division Manager at Bulwark Technologies, to find out how the company's strong partner ecosystem and focus on stable, steady growth, has positioned it as the VAD of choice in the IT domain.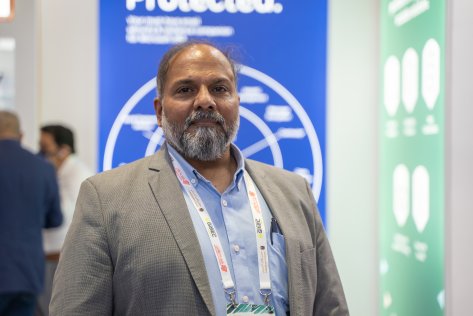 Who are the new vendors you've onboarded this year?
We've onboarded a vendor that is typically considered, the last line of defense against Ransomware. If you look at the current ransomware attacks, a hacker will do two things: the first is to take the data out of the organisation and the second is to encrypt the backup or storage.  This company called Continuity has a product called StorageGuard, that can automatically detect, prioritise and remediate vulnerabilities and security misconfigurations in their clients' storage and backup systems. This will help them protect their data and ensure recoverability. StorageGuard is equipped with tools to scan hundreds of storage and backup devices, provide a very clear and comprehensive report in terms of what the gaps are and provide a mitigation plan in terms of what needs to be done to fix those gaps. The interesting thing is that there's hardly any vendor this space. Therefore, they have a head start, and they provide a very comprehensive defense strategy for data residing in storage and backup to prevent it from getting into the wrong hands.
Tell us about your partners who participated at GISEC 2023
Most of the partners we have today are system integrators based in the UAE and other GCC countries that engage with enterprises day in and day out-they carry our solution stack. We collaborate with our partners by bringing value to the table, while they bring in the relationship with their enterprise accounts. They expect us to provide support and value and we have the technical expertise to make sure we act on behalf of the vendor to provide technical, pre-sales and post-sales support, making sure we bring the vendor's value and ethos to our partners as well.
What was the main objective of participating at GISEC this year?
GISEC being a security focused event is an ideal platform for vendors and distributors to showcase their security technologies to the market at large. The event gives both vendors and organisations the opportunity to understand the latest security technology trends, analyze new value propositions, tap into new opportunities and figure out how to mitigate risk and reduce the attack surface.  Because GISEC is regional, it makes it a lot easier for us to reach out to the audience-both enterprise and partners in GCC and showcase various products and solutions. This platform helps us to engage with prospects to understand their requirement and provide us the opportunity to help them understand our value proposition, better.
What are your plans for the regional market in 2023?
In 2023, we plan to continue with our expansion plans across the region. We've got a strong team in Saudi Arabia and we wish to enhance our presence there to have more footprint in the country. We will also continue to work in other countries of the region, such as Qatar, Kuwait, Oman and Bahrain.
We already have good vendors on board with us and will continue to build rapport in terms of reaching out to enterprises, sharing opportunities with partners, undertaking more channel management activities and supporting partners with the knowledge and information required to grow their business. Our strategy has been to always focus on our strengths and on the strengths of our partners. In fact, our USP is that we have a 360-degree view of the expectations of our partners, customers, vendors and the entire business ecosystem. Being in the industry for the last 23 years, we've been able to relate to our customers to ensure that we provide a very clear, go to market transparent strategy both for the vendor and partner. We believe that slow and steady growth is good for us, and we've been acquiring a lot of partners along the way, both in the UAE and in the region. We've also got a lot more vendors coming our way to address emerging trends in the cloud space.  All of this will help us provide significant value to our customers and to the market as a whole.