Anoop Das, Enterprise Manager, Middle East at Mimecast tells Anita Joseph all about the company's channel strategy, technology investments and roadmap for the year.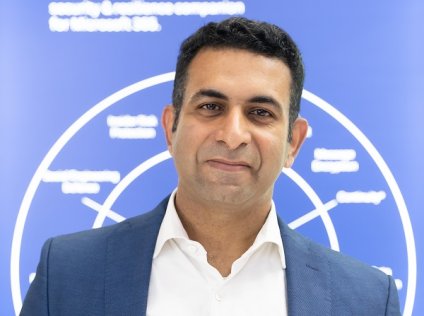 What is the biggest market opportunity for you and your channel partners in 2023?
The adoption of hybrid work environments has added another level of complexity to the cyber threat landscape. With employees working in offices and remotely, the attack surface of where work happens, is wider than ever before – resulting in an onslaught of attacks targeting the cloud-based intersection of business communications, people, and data. New and emerging collaboration channels – Microsoft Teams, Slack, Zoom, WhatsApp, etc. – have grown in popularity because of the rise of hybrid work – and have now joined email as a primary attack vector for threat actors to exploit.  But it's important to remember that criminals think about the outcome – not the vector – when launching their attacks. So, the problem can't be solved with communication security alone. Firstly, there's a people element and at Mimecast we have a big focus on security awareness training and providing contextual guidance to users about potential risks in email, which helps make them smarter. And while we're known as an email security company it's not just about email, it's actually about work and making sure you can have confidence in your digital work environment and are able to work protected. To address this, we work with our channel partners to deliver vital protection to companies of all sizes, by integrating with other security vendors who are focused on other categories of protection.
What technology investments will you make in 2023?
Last year we launched the Mimecast X1 platform, which now serves as the foundation for the Mimecast product suite. Powering fully integrated services that deliver industry-leading protection for communications, people, and data, the X1 platform makes information actionable and provides the reliability, resilience, and scale the modern threat landscape demands. In the Middle East we plan to launch our Email Security, Cloud Integrated solution. The gateway-less solution is designed to optimise protection for Microsoft 365 environments with scalable, best-in-class email and collaboration security. Typically deployed in less than five minutes, this solution is ideal for IT teams that need email security delivered the fastest way possible. We also plan to continue developing new tools and technologies that keep pace with the evolving threat landscape – looking deeper into social graphs, metadata, and other emerging chains of communication.
What challenges will customers will face in 2023?
The volatile state of the global economy will create tough budgetary conditions for customers in 2023. Organisations need to pivot from reactive patchwork cyber spending – causing widespread tool sprawl across cybersecurity – to proactive investment strategies closely aligned to their greatest areas of cyber risk. Making risk-driven investment decisions is the best way to preserve costs while maximising ROI amidst economic volatility. CISOs must also be able to effectively identify risk, measure its potential business impact, and then articulate this to their executive board to secure adequate.
The cybersecurity skills shortage will also remain one of the biggest challenges for organisations. Many global organisations find it difficult to recruit appropriately skilled cybersecurity professionals, leaving teams under pressure and under-resourced. But the cyber threat landscape continues to accelerate at a rapid pace, driving higher levels of burnout and human error across the sector. The companies best positioned to offset cybersecurity's labour challenges are those adopting security tools and platforms that offer integration into an organisation's existing security ecosystem.
How will Mimecast successfully work with channel partners in 2023?
Our channel partners are a key component of Mimecast's success as a company. After rolling out new offerings, we'll look to our channel partners to engage with existing customers and new prospects. We rely on them to help guide buyers toward smart purchasing decisions that deliver real value for their organisation. They understand their customers' security environments and are able to provide them with additional offerings to improve their security posture.
What are your top priorities for 2023?
In 2023, we will continue to listen to our customer community with the goal to meet and exceed their expectations. Partners regularly speak to the end users and can share valuable insights on how we can help our customers so we will work closely with the channel to ensure success in this area. On a global level, we are building a new engineering centre of excellence in Mississauga, ON, Canada, which will serve as a key component in helping us grow our product offering and innovate. We also have other initiatives in the works to help amplify our product offerings and expand our market reach.