CNME Editor Mark Forker secured an exclusive interview with Alain Mayni, Head of Tech, Media, Telecoms & Professional Services – MENA, at Facebook, to find out how telecom operators can generate new revenues by harnessing the capabilities presented by customer value management and how digital experiences will spark a resurgence of growth in the telecoms sector in the MENA region.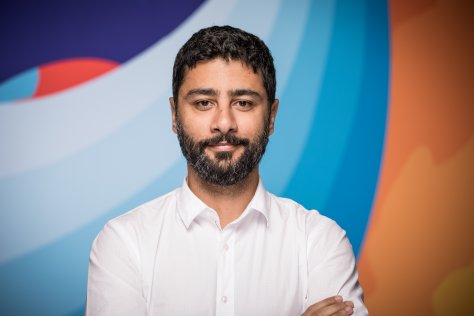 Facebook is best known for being a platform that connects billions of people all over the world, but the social media networking behemoth has diversified its business portfolio over the years and is one of the most innovative and valuable companies in the world.
One of the business segments it has entered over the years has been digital media and professional services, and Alain Mayni is the person tasked with the responsibility of guiding Facebook's direction in that space in the MENA region.
Mayni explained the relationship Facebook has with telecom operators in the region and outlined how they leverage their solutions to help them overcome business challenges.
"My scope within Facebook covers the relationship with telecom operators as well as other industry sectors. We advise, train and support telecom operators on how they can best utilise our marketing tools and solutions to achieve their business outcomes. During this process we are also exposed to their business challenges, and we also serve as a gateway for many of the other functions related to telecom operators", said Mayni.
The connectivity industry was essential during the global COVID-19 crisis for both social and business continuity, and telecom operators were at the core of that connectivity, especially here in the Middle East.
However, whilst operators played a key role during the pandemic, Mayni highlighted how they had to undergo their own digital transformation journey.
"We have seen telecom operators in coordination with governments all over the world play a key role in highlighting social awareness regarding public health information related to the pandemic – and we have witnessed their transformation from brick-and-mortar players to digital players. Telecom operators had to undergo their own digital transformation in terms of moving their entire workforce to a remote working environment, which was a challenge because they are large employers, so they were moving thousands of people out of the office", said Mayni.
However, he added that despite contrary belief that all operators were resilient during the pandemic, he pointed out that operators have experienced a huge decline in their revenues, largely due to the decimation of its roaming business.
"The general narrative has been that operators are resilient and were adaptive to the situation, but they also suffered a massive decline in their revenues with the GSMA reporting that there was a drop of between 4-8 percent for operators on a global scale. While roaming was one of the reasons for the collapse, the drop in store sales was due to store closures while the drop in enterprise revenue was due to remote working. Telecom operators are now looking at ways to reaccelerate or reignite their growth and they are looking at their existing customers to find that new wave of growth, and that's why we are talking a lot lately about customer value management", said Mayni.
Mayni believes that customer value management is going to be a key driver for growth for operators in the MENA region, and he explained the concept in more detail.
"People expect seamless omnichannel experiences when engaging with a brand and they expect a consistent experience. Customer value management is not only about increasing revenues, but also a combination of improving customer experience, satisfaction and retaining those customers and growing their loyalty. Essentially, you want to drive the right action to the right customer towards the right channels and this discipline and practice is commercial at its core but relies heavily on data practices and leveraging technologies such as AI and predictive modelling, which would serve to help onboarding new customers, and moving customers from call centres to digital channels like WhatsApp", said Mayni.
Mayni explained that their proposition in relation to customer value management is based around three different components.
"Operators have the opportunity to take their customer value management to Facebook and we help them do it in three folds. Firstly, we focus on the reach, globally we connect 3.45 billion people every month and operators can expect to find many of their customers on Facebook and we help them target their customers very precisely through a combination of our prediction models and their own prediction models. Then we have our omnichannel solutions in which we can show ads on 17 placements across Facebook apps, that can be optimised for specific outcomes, and finally the last element is measurement. We help operators close the loop with measurement by connecting the signals from what happens in-store, over the phone, on their web or their mobile application, and they can form a complete overview of the customer journey", said Mayni.
Operator revenues have come under pressure from the rise of OTTs, but the dynamic Facebook executive also highlighted the issue of commoditisation as a major issue for telcos.
"Operators in saturated markets have been battling with commoditisation because users view telcos as a utility, and they expect a high level of service. In pre-paid markets you will see people carry 2-3 smartphones and they will juggle between the operator that is offering the best deal. To escape commoditisation, we know that operators are diversifying and by doing this they can go beyond their core voice and data offering, but the migration from voice and data revenue has also been a painful one, because the data revenue did not really make up for the voice revenue", said Mayni.
Operators have diversified their portfolios and have yielded excellent results for investments outside of their traditional core service offerings, highlighting the success of STC Pay in the burgeoning FinTech sector.
"When operators are expanding, they are exploring a variety of services outside of their core services, and in fact, another GSMA statistic reports that globally major operators are seeing on average 20% of their revenue coming from their non-core and data businesses. They are empowering the enterprise sector with cloud services and applications and are helping SMEs to digitise through their one-stop shop approach. However, I expect to see more operators invest significantly in the FinTech space to enable financial inclusion. A great example of this is STC, their STC Pay offering, which is an e-wallet is now a unicorn valued at $1 billion and has just been granted a license to become a digital bank, and we will see more operators entering this industry vertical", said Mayni.
Operators are still trying to get a return on the investments they have made in 4G networks, and some industry analysts believes there is a reluctance from some to go all out until more concrete use-cases have been established, but Mayni believes that 5G will generate revenue for telcos in the enterprise sector.
"Globally there is a consensus that 5G monetisation will come from the enterprise sector, in verticals such as manufacturing and smart cites to name a few, and we will also see B2C use-cases, and we have already seen some of these in the Gulf. Immersive entertainment in e-sports and gaming has grown and AR and VR will become more mainstream when 5G networks are rolled out on scale. We see a lot of opportunities for 5G opportunities in the enterprise sector first, and then as the technology matures, we believe we will then see more consumer use-cases emerge in immersive entertainment", concluded Mayni.