Alain Penel, Regional Vice-President, Middle East & Pakistan at Fortinet, explains what it means to be a part of GISEC this year and how Fortinet's cutting-edge solutions continue to provide maximum protection against cyberthreats and attacks.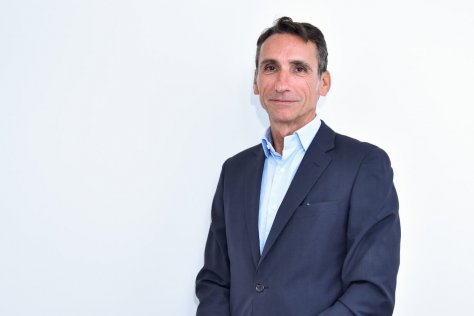 What is Fortinet looking forward to at GISEC this year. Do you think the your security operation resources with event will be different advanced automation. from the previous years?
Fortinet welcomes a great degree of normalcy to a key industry platform such as GISEC which gives us an opportunity to network and showcase our industry- leading solutions. The pandemic has demonstrated how important wise cybersecurity investments are to enabling business continuity. We are looking forward to engage with C-level decision makers to help them unravel complexities in their security investments and create effective security designs and strategies that work in today's threat landscape.
What will Fortinet's focus be at GISEC this year?
This year we will showcase one of our latest solutions which delivers advanced, real-time threat intelligence, visibility, analysis, management, and protection for endpoints both pre- and post- infection, FortiEDR. It proactively reduces the attack surface, prevents malware infection, detects and defuses potential threats in real time, and can automate response and remediation procedures with customisable playbooks. FortiEDR also eliminates alert fatigue and breach anxiety, standardises your incident response procedures, and optimises your security operation resources with advanced automation.
In addition we will continue to emphasise our industry leading Fortinet Security Fabric. Flexible, adaptable, broad, intelligent and automated, its solutions are integrated into a unified, cohesive, and end to end security platform offering actionable threat intelligence and AI-based security automation tools. The Fortinet Security Fabric consolidates and accelerates networking and security through a security-driven networking approach to deliver full visibility and the highest scalability combined with advanced security to protect business-critical applications across distributed and hybrid ecosystems.
Finally, yet importantly, our Secure SD-WAN solution which provides all the networking and connectivity features of the most advanced SD-WAN solutions, but with a critical differentiator: it also includes a full stack of integrated, enterprise-class security features, and centralised management so it can be seamlessly incorporated into the larger corporate security framework.
By leveraging Secure SD-WAN, Security- Driven Networking, and an expansive security fabric to protect their WAN, Cloud, and data-centre edges—where security and networking function as a single solution— organisations can be better prepared to face the security challenges presented by digital innovation while enabling reliable and self-healing networks.
How do you think the cybersecurity landscape has changed since the pandemic?
The last year has demonstrated an unprecedented cyber threat landscape where cyber adversaries maximised the constantly expanding attack surface to scale threat efforts around the world. The pandemic has played a central role, adversaries proved to be highly adaptable, creating waves of disruptive and sophisticated attacks. They have targeted the abundance of remote workers or learners outside the traditional network, but also showed renewed agility in attempts to target digital supply chains and even the core network.
The pandemic has also accelerated digital transformation, expanding perimeters and the number of network edges. Now those edges are multiplying, and we have to worry about not only the enterprise perimeter but our wide area network and the multiple clouds that we use. Cybercriminals are fully aware of these vulnerabilities, as well as the fact that for far too many organisations, a full security strategy often lags behind network expansion.
By monitoring the threat landscape, partnering with the right vendors, and establishing valuable alliances, organisations can better protect their employees while also helping the industry as a whole stay ahead of modern threats.
With digital transformation in fast-track mode, what are some of the emerging security threats, in your opinion?
The new distributed network, including the new home office and transformed branch office, has added layers of complexity for organisations. Overburdened security teams, stretched thin across the expanding attack surface and suffering from the cybersecurity skills gap, are often unable to keep up. Cybercriminals are all too ready and eager to target this new edge environment. Malware targeting endpoint devices will be used to detect and exploit edge networks. They will be used to collect information, spread malware, and create botnets.
What organisations need is a security-driven networking approach that combines networking and security into a holistic solution that can begin protecting any edge the moment it is created. Additionally, the speed at which malicious cyber events can occur will also require the inclusion of edge AI, or edge intelligence, so that organisations can fully unleash the potential of the edge while responding to threats in real time.
Tell us more about the Fortinet Security Fabric. How does it help enterprises stay ahead of the growing threat landscape?
The Fortinet Security Fabric is the industry's highest-performing cybersecurity platform, powered by FortiOS, with a rich open ecosystem. It spans the extended digital attack surface and cycle, enabling self-healing security and networking to protect devices, data, and applications.
The Fortinet Security Fabric supports more consumption models than any other solution, including physical, virtual, cloud, and as-a-Service environments. It encompasses the industry's broadest product portfolio, spanning network security, SD-WAN, switching and wireless access, network access control, authentication, public and private cloud security, endpoint security, and AI-driven advanced threat protection solutions – all built on a common operating system, FortiOS.