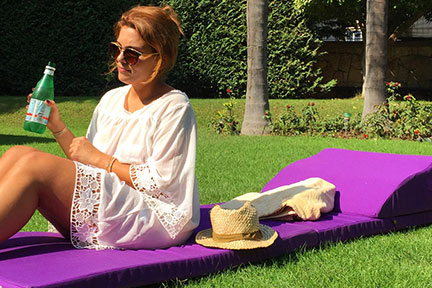 James Dartnell spoke to the three finalists of Marriott Hotels' TestBED programme for technology startups, which launched in the Middle East and Africa region for the first time in September this year.
Of all the industries that have scrambled to launch digital transformation initiatives, hospitality is yet to be drastically affected. However, that's not to say there's no scope for change in a space where the GCC's leading cities have carved out a world-class reputation. Now more than ever, hotel guests expect first-class Internet throughout their stay; according to English hotelier Roomzzz, 65% of guests were online within seven minutes of checking into a hotel, and one third requested the Wi-Fi password as soon as they arrived.
Ten-week accelerator TestBED aims to give seed and early-stage startups the opportunity to test their ready-to-pilot products within an operating Marriott Hotel in a major city, with the hope that they can revolutionise the region's hospitality experience through technology. First launched by Marriott across Europe in 2016, this year marks the launch of TestBED in the UAE.
The finalists
Twistar is a new Android IoT mobile device that uses AI for market intelligence by analysing guest's actions and voice for real-time insights. It uses an augmented AI-voice core, powered by IBM Watson, and can identify and understand user sentiment.
Specialised chat app Unified Inbox allows guests to communicate with smart devices using text and voice. The company's UnificationEngine platform combines artificial intelligence with IoT and unified messaging, so that guests will be able to voice and text messages so that they can chat with friends on the communications channels they use the most, without the need for an additional app.
Beachill, meanwhile, is an "eco-friendly" solar-powered beach mattress that charges guests' mobile devices and cools their drinks. The mattress features a built-in solar-powered 7-watt charging station with a USB 2.0 output, a 2-litre thermo-storage fridge where guests can preserve both hot and cold beverages, and a heat- and water-proof pocket to keep valuables secure.
Why is your product or innovation unique?
Twistar – Twistar is a totally new type of customer feedback device that is going to help hotels engage with their guests more quickly and easily to better understand their mood and sentiment. In essence, we are able to collect more data, quicker, from more guests, in a more fun way.
Unified Inbox – What makes our product – UnificationEngine – unique for hoteliers is owning their guests' data. UE enables hoteliers to know what their guests are asking for, so they can better anticipate and meet their needs. And what makes UE unique for guests is that they can simply communicate using natural language text and voice messaging on their favorite communications channels without the need to download an additional app. UE's on-demand communications also powers conversational customer service, commerce, and analytics for hotels and their guests.
Beachill – Beachill is unique because it's the only smart, eco-friendly mattress that can charge any portable devices and keep drinks chilled in its built in thermo-fridge. Beachill is also ergonomic and made with the best outdoor fabric in the world – dralon acrylic, which is waterproof, sunprroof and anti-bacterial.
What tangible value can your product offer to the hotel industry?
Twistar – With customer experience now recognised as the number one priority of more than 85% of all businesses, it's amazing to think that real-World businesses like hotels, restaurants, bars and lounges are only able to collect about 3-4% of the total customer data which is available to them.
Unified Inbox – While our focus is on improving the in-room guest experience by allowing guests to control all of their room's connected devices, we anticipate the hotel industry will see measurable savings from reduced energy and labour costs. Giving guests control frees up hotel staff.
Beachill – It can offer a whole new outdoor experience for guests. They can spend more time at the pool while staying connected and feeling comfortable with their chilled beverages.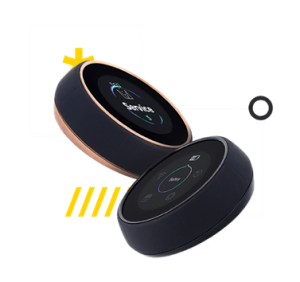 Do you believe new technology has to be used for a product to be classed as innovative?
 Twistar – The short answer is 'no', but the long answer is 'partially'. While it is entirely possible to create a product that is innovative, it is a totally different thing for that same product or service to actually become a success. With Twistar, we have taken some established technologies from the smartphone world, redesigned and adapted their structure to design an exciting new way to connect with visitors, guests and customers.
Unified Inbox: Not always. I would also classify new technology as being innovative when it changes the way people think and inspires new ideas.
Beachill – I believe that technology plays a major role in defining a product as innovative. Nevertheless, the key for an innovative product is a whole package, not just technology. It has to be useful, new and deliver a smart solution for a certain need.
What support would you like to receive from the technology and hotel industry in growing your product?
 Twistar – For too long, the hospitality and tourism sectors have been a victim of digital disruption. Online booking engines, price comparison sites, online rating engines and now websites like AirBnB have raised the bar. Programs like Marriott TestBED give opportunities for established businesses like Marriott to engage with, and support, innovative start-ups in a way that helps them capitalise upon these new technologies rather than being a victim of them.
Unified Inbox – Feedback! User feedback is the fuel that helps us to grow and improve our product. User feedback also helps us to scale rapidly – imagine walking into a Marriott hotel room in any city in the world and it knows it's you, instantly customising your room to the settings which eliminate your stress and make you feel at home.
Beachill – The hotel industry already contributes to the evolution of our product in many ways, such as observing how people are using the product in order to improve it according to their use of features.