In his most recent visit to Dubai, 2CRSI founder and CEO Alain Wilmouth sat down with Security Advisor ME to discuss the company's vision to bring global innovations to the regional market.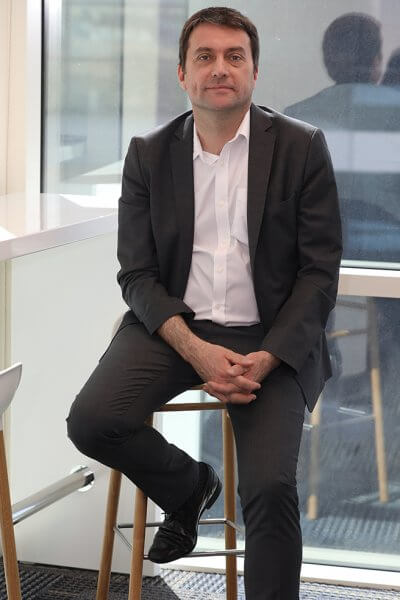 Can you please give an outline of 2CRSI's operations?
2CRSI specialises in designing and manufacturing servers, rugged solutions, high performance computing, data center and customised solutions. We have subsidiaries set up in the UK, US and in the UAE.
We have more than 100 customers in 25 countries across multiple sectors. Our solutions are primarily aimed at industries that require robust and/or embedded solutions and for data centers. We deliver computing solutions that not only offer high performance but are also energy efficient.
Which market segments is 2CRSI focusing on?
We primarily focus on three key market segments: Rugged and embedded, HPC, cloud and storage. With these technologies, we cater to multiple industries including public sector firms such as transport, Physical security, law enforcement and small and medium businesses (SMB).
How important are the Middle East and North Africa markets for 2CRSI?
Prior to setting up operations here in the region, we have conducted a comprehensive study on the different advantages and potential challenges we might face in this market. After doing so, we found that establishing a subsidiary in UAE will give us a strategic advantage to reach various lucrative markets in the MEA region including the GCC countries, Turkey and Egypt among others.
In addition, the UAE's commitment to technological innovation is attracting many global organisations to invest as well as set up their business in the country. By making Dubai our regional hub, we believe we are well-positioned to address the growing IT requirements of organisations across different industries.
Over the past couple of years, we have placed a significant focus on enhancing our operations in the region. We have invested in onboarding the right people for our sales, technical and support teams. As part of our commitment to the region, we are strengthening 2CRSI's foothold by opening our new headquarters in DAFZA, which will take place within this year. Following this, our next step is to establish our local production line. Our long-term goal is not just being able to sell our solutions here but also to develop and assemble products locally to be able to cater to our regional customers.
How can your offerings enable organisations to strengthen their security postures?
HPC is capable to improve security on both physical and digital fronts. It helps security systems to accelerate the processes such as analysing and correlating vast amounts of data.
We develop server solutions for compute, networking, storage, IoT, hosting, and many other tasks that are not only energy efficient but also add an extra layer of security. We do this by making sure that our products are benchmarked against the highest international standards. We ensure that we meet all the requirements needed to attain all the necessary security certifications for every market we operate in. This makes our products not only high-quality, efficient and reliable but also secure.
What can we expect from 2CRSI in the coming months?
We are a very channel-focused vendor, so we aim to continue collaborating with our partners here in the region. In fact, we are working very closely with our distributors, with their wide-ranging expertise in the market and years of distribution experience, we believe that they are instrumental in helping us realise our vision in the region.
In addition, 2CRSI firmly believes that expanding and imparting knowledge is the best way to fuel innovation no matter what industry you are in. That's why a big focus for us in the coming months and beyond will be honing our expertise around consulting and research. In line with this, we plan to roll out initiatives around training and knowledge-sharing to help foster local talents with global expertise.