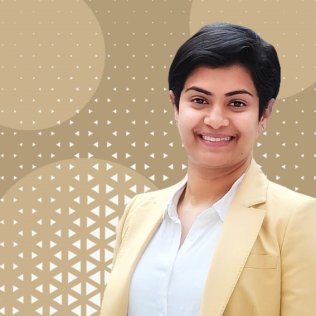 Amrita Ghanty, Channel Manager, GulfIT Network Distribution FZ LLC, discusses partnerships, MENA market performance and the IT ecosystem. 
Q1. Can you tell our viewers about some of the products, solutions, and partnerships that you have announced at GITEX 2022?
We are participating in this GITEX with almost all our products portfolio. Before telling about our portfolio, I would like to announce our big partnerships this year with Pentera, an amazing, automated security validation product which is also said by many peers in the market as next big thing in security. We also have joined hands with Cyble a threat intel provider which can help predict future attacks and also protect your brand against malicious campaigns on internet. We are participating in this GITEX with following products Ping Identity, SailPoint, Netwrix, Imperva, Resolve, Array Networks, Cato networks CyberArk, Niagara Networks and SealPath.
Q2. In the 12 months that have elapsed since GITEX 2021, how has your company performed in the MENA market – and can you disclose some of your biggest business successes during that period?
The MENA market has provided us with continuous growth across all regions over the past 12 months. We've seen growing interest from all sectors, demonstrating how vital identity is for organisations in a growing connected, borderless world.
Q3. We know that technology is growing at rapid speed, and the IT ecosystem is constantly evolving. However, which trends and technologies do you see driving new innovations in 2023 and beyond?
We see the need for the very best user experience. At a time when people are more & more reliant on digital services, how you engage and connect to your customers & workforce has never been more crucial. Identity is a strategic priority for all organisations in order to provide better digital experiences and improved security. Orchestration makes it easy to stitch user journeys and security policies across various applications in a no-code manner. This leads to speed, agility and ultimately, more value and revenue creation.
Q4. GITEX is the region's flagship IT conference and has been for decades. However, considering we now live in a 'work from anywhere world' – is GITEX now more important than it ever was, as it enables us all to meet, engage and network in a face-to-face capacity?
Despite its being easier than ever to connect to colleagues and clients around the world it's still vitally important to have that face-to-face connection/interaction. GITEX offers a fantastic platform to come together in one of the most innovative markets in the world.