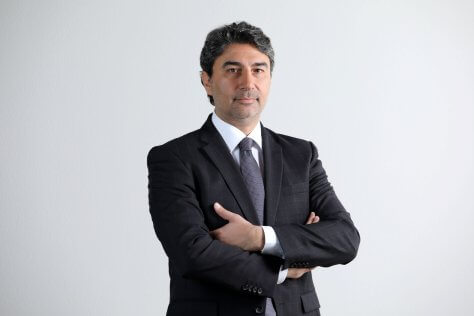 AVEVA announced that it is participating in GITEX Global 2022 to be held from 10–14 October. The company will demonstrate its AVEVA Unified Operations Centre for Data Centres, which provides data centre owners and co-locators the ability to manage complexity across multiple sites and systems, maintain uptime supporting service level agreements, and reduce costs tied to energy, water, workforce efficiency, and sustainability, at the Middle East's largest technology exhibition.
"We are pleased to be back at GITEX Global once again this year. As one of the world's largest ICT exhibitions, it is a perfect platform for us to showcase our innovations to an informed audience of technology decision-makers and influencers from across industry verticals in the Middle East and Africa region", says Nayef Bou Chaaya, Vice President Middle East and Africa, AVEVA. "Our focus at GITEX this year will be on AVEVA Unified Operations Centre for Data Centres, our solution that helps organisations converge and contextualise their data centre operations. Converging IT and OT, the Unified Operations Centre helps them maintain uptime, increase integration and improve efficiency by digitally connecting assets, operations, and people across data centre facilities. Our team will be onsite holding demos for visitors at Schneider Electric's booth".
AVEVA Unified Operations Centre for Data Centres provides productised best practices in templated tools that are repeatable, scalable, and adaptable, enabling fast implementation and return on investment. Organisations deploying this solution will realise reductions in project implementation times by up to 60%, as compared to bespoke implementations of intelligent operations centre solutions. Bringing end-to-end operational visibility across facilities to maintain uptime, to mitigate costs, and to manage complexity, Unified Operations Centre empowers the whole team with a centralised view to help make informed decisions fast.
AVEVA Unified Operations Centre for Data Centres (UOC) is based upon a system of systems approach which convergences OT and IT technology into a single pane solution. This contextualises actionable information, providing an overall perspective on Data Centre health converging sub-systems that manage specific areas of Data Centre functions such as DCIM, BMS, mechanical, electrical and people.
AVEVA will be holding demos of its Unified Operations Centre solution on Schneider Electric's stand H5-B40 and representatives from the company will meet with customers and partners and share their global success stories at GITEX Global 2022.