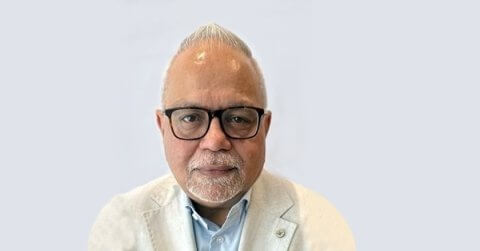 By Jiten Sil, Vice President, Strategic Initiatives, Bahwan CyberTek.
More than ever, Artificial Intelligence (AI) promises practical applications. Sundar Pichai, the CEO of Google, stated at Davos in 2022 that "AI is one of the most significant things we're working on as mankind", and he was not exaggerating.
In just two months following its launch, Open AI's third-generation Generative Pre-trained Transformer (ChatGPT), attracted two million users. In less than three months, DALL-E, a deep learning model that creates digital images from text prompts, attracted one million users. The numbers speak volumes about the benefits that Large Language Models (LLM) bring to businesses.
While still in its nascent stage, analysts are confident that generative AI will add significant business value to enterprises. According to a McKinsey report, generative AI could add $150 billion, conservatively, and up to $275 billion to the apparel, fashion, and luxury sectors' operating profits alone.
Is the MENA region primed to embrace AI?
Despite its lukewarm presence when compared to global leaders like the US and China, the MENA region is quickly emerging as an AI destination. The UAE hosts the famous AI Everything/GITEX, one of the largest AI summits in the world, and has set a clear vision for AI through the UAE National Strategy for Artificial Intelligence 2031.
Similarly, Saudi Arabia launched Vision 2030 to diversify its economy, and shift from an oil-based economy to a technology and knowledge-based economy. Doubling down on its commitment, the kingdom also announced that it would invest $20bn in AI projects by 2030, and is investing in an ecosystem to nurture 20,000 AI and data specialists and experts.
The intent is clear. MENA countries are pulling their weight to transform this region into a world leader in AI. And bolstered by sectors like public health, education, construction, manufacturing, and energy that have the potential to embrace AI for better economic growth, the region is perfectly positioned to tap into the AI wave.
How can enterprises unlock the value of AI?
The possibilities of AI in enterprises are infinite. But CXOs are prudent about where they are investing. Decision makers at customer-centric enterprises are first determining where AI will give them the most value. They are spending time ascertaining how AI can help make their businesses smarter, better, and safer. Ultimately, how AI will help them achieve their transformation goals.
Let's take the example of Generative AI that has captured the imagination of consumers and enterprises. ChatGPT has demonstrated an impeccable capacity to generate personalised, automated high-quality content at never-before speed. Generative AI helps business leaders extract rapid business value by improving response time, and increasing content variety and quality. It can revolutionise marketing content creation, code creation, and UI and UX design, improving customer experience in an unprecedented manner.
In healthcare, AI is being used to help diagnose illnesses and develop personalised treatment plans for patients. In finance, AI is being utilised to enhance fraud detection and streamline investment decisions. The manufacturing sector is also leveraging AI to optimise supply chain management and improve quality control processes.
AI for improved customer experience
At Bahwan CyberTek (BCT), we leverage our fit for future framework to deliver AI to multiple verticals across various offerings, and we already have strong footprints in the healthcare and finance verticals. We're using Generative AI to tackle unknown threats, build resilience, and make enterprises fit for future using our ActivBytes (Solutions). AI-powered predictive maintenance solution helps enterprises optimise their asset management processes by predicting equipment failure and scheduling maintenance activities proactively.
Similarly, BCT's fraud detection solution uses AI algorithms to analyse large volumes of data and identify potential fraudulent activities, thus reducing the risk of financial loss. Additionally, BCT's supply chain optimisation solution leverages AI to optimise inventory management, reduce wastage, and enhance supply chain visibility.
Given the potential for AI in the region and the pace at which CXOs are embracing technologies to create value and build differentiation, we can confidently say the MENA region is quickly becoming a strong contender in the global market.