In any 21st Century industry, technology provides the foundations for operational efficiency, business agility and increased bottom line. However, in no sector are lives impacted more than in healthcare. Michele Rosso, Chief Financial Officer, Mediclinic Middle East, told CNME about the company's partnership between IT and finance.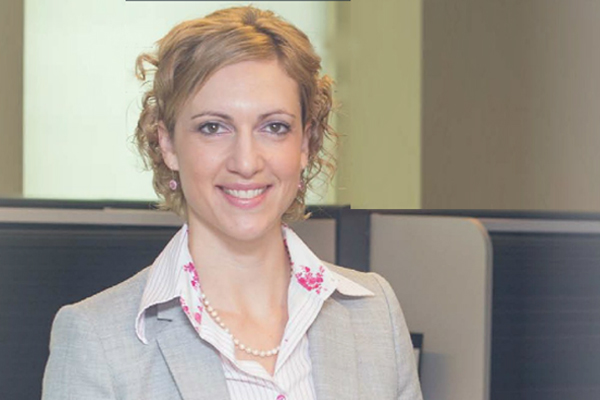 Like any modern day CFO who seeks to be a major player in their business' performance, Michele Rosso views her relationship with her corresponding CIO as preeminent in initiating organisational progress. "As CFO, my role is heavily involved with Mediclinic's use of technology," she says. "I have a very close relationship with the CIO, and our open-door policy here means we speak all the time, on top of our face-to-face meetings." Together, they form an integral part of technology – and business – decision-making processes. "We both sit on the Strategic Projects
Committee and Change Approval Board," Rosso says. "The SPC covers strategic IT initiatives, including operational tech, encompassing hospital expansions and clinical upgrades. CAB covers front office changes."
Although Rosso has so far been highly enthused with her ten-month stay in Dubai, she does feel that the Emirate is making timely enhancements to some of its archaic processes. "This is an interesting place to be, because although some technology is ultra-sophisticated, some is ultra-backward, which presents challenges and opportunities in equal measure," she says. "It came as a surprise when I discovered that Dubai runs on the antiquated cheque system.
When I was first brought a trolley of boxes and told there were 1,200 cheques that needed hand-signing in there I was gobsmacked. For us it's absolutely imperative that we implemented an up-to-date EFT payment method, which is now 90 per cent complete."
Outdated processes aside, technology's impact on Mediclinic – and the medical industry as a whole – is understandably profound. The overlap between the management of medical care, technology and finance affects patient care as well as business performance; Rosso's ability to drive financial results spells increased healthcare resources for the business. "The foundation of everything you do in the medical industry is technology," Rosso says. "Operationally and financially it is pervasive. From laboratory information systems, radiology and the management of medical outcomes to revenue reporting, it is essential."
With this in mind, Rosso is currently partnering with the IT department to deliver enhanced data workflows and document storage via a private cloud. "Our lab-generated data, patient scans and financial systems are currently all standalone functions," she says. "If we have an image, invoice or purchase order at one unit, they are paper-based and therefore not easily accessible across sites." As well as providing a huge value-add to the firm's IT and finance processes, the changes will boost Mediclinic's drive towards sustainability. "It'll help us make savings on the cost of paper which for us is large at the moment," she says.
Arguably creating the greatest unity between finance and technology at present is Big Data, and its importance is not lost on Rosso, both in terms of its ability to improve patient experience and the quality of medical care. "It's fair to say that in Dubai and everywhere else in the world, most organisations are data rich, but information poor," she says.
"That ability to extract data and turn it into readable and usable templates by the end-user is vital, and is so important both for the commercial side and for providing reliable and accurate info for our medical teams." Rosso believes that in time, this precision will be a matter of necessity. "As the economy and environment matures, that entrepreneurial, 'gut feeling' strength that Dubai has may not suffice, so we need to make sure we move with the times."
As CFO, Rosso faces a daily battle to ensure that this instinct is in harmony with prudent financial thinking. As well as being responsible for keeping a watchful eye on the company's books, Rosso is ever mindful that she and other appropriate stakeholders are the only ones able to do so. "If technology is not implemented and managed correctly, it poses a huge security risk to the organisation," she says. Patient privacy ranks even higher on the list of company priorities. "The confidentiality of patients cannot be put at risk. We need to ensure we've got state-of-the-art data security, firewalls and network security. From a financial and operational perspective, we can't allow for mistakes."
As a woman in a senior management position within the UAE, Rosso is one of 14 per cent. She sees that it will take time to raise the number of female business managers, but believes that technology has a part to play. "There's no question things won't happen overnight, but I do believe that if you look at what the Internet and smartphones are doing for business, they can act as a real catalyst in awareness and education and opportunities for women.