Tanya Lobo, Distribution Director, Global Growth Market, Avaya, explains the company's focus on the mid-market partner strategy and the success it has had on its new channel initiative, Blitz day.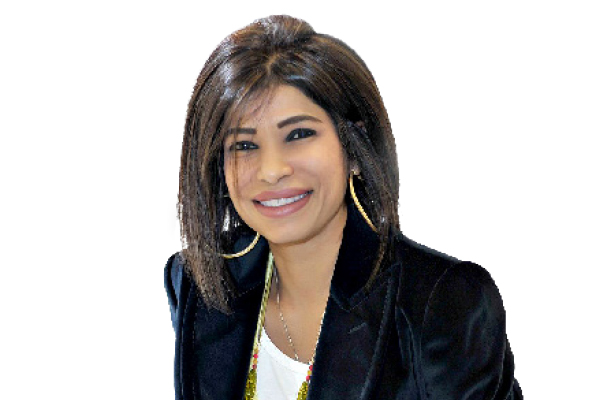 Enterprises are not alone in their business solutions and infrastructure challenges. Mid-market customers also grapple with similar problems, albeit not on the same scale. A massive opportunity exists in the mid-market segment, which players are now tapping into.
As customers in the mid-market space are gradually embracing technological innovations to smoothen operations and enhance business efficiencies, vendors are looking to fortify their channel business.
Tanya Lobo, Distribution Director, Global Growth Market, Avaya, says, "Today the economy is fueled by the mid-market companies. The big organisations are down-sizing and looking at ways to get their solutions more cost-effective to reduce hires. We took a step back to evaluate the situation and decided we don't need to treat the mid-market differently from the enterprises. Therefore, we took our enterprise solutions and gave it to the mid-market customers with an option to turn on what they want, when they want.
"Customers want to use a system which they want to grow into. They look at value for money. We are educating the market on what they are getting from us. Avaya is not an expensive brand. You are buying an exclusive technology for a normal rate. That's the mid-market story we have, we are going to the market and teaching them solution selling. We genuinely believe that our partners are an extension of us."
As part of Avaya's comprehensive gamification strategy, iConnect is its entry-level programme, which allows partners to grow their business and acquire new skills. At $10,000, partners can access all the associated benefits, which also includes receiving $3000 back from the company. Along with that, they become eligible to obtain 16 certifications, a full-fledged demo-kit, training from a dedicated coach and key solutions selling skillset. They can also enroll in incentive programmes and benefit from the related rewards.
Once the partner reaches a certain revenue threshold, they are then able to participate in the second level of the programme called ROADS – Recruit, Onboard, Authorise, Develop and Sustain.
"At this level, we take the partners to the second part of the journey and see how they can grow their revenue. The rewards in ROADs are phenomenal. Then on reaching another required revenue point, we have a programme called 'Grow right', which shows the partner the pot of gold at the end of the rainbow," explains Lobo.
Through this programme, partners can win back cash depending on how much they grow their Avaya business. Additionally on a quarterly basis, they are also guaranteed a marketing fund by the vendor.
"We are pushing our partners in every step of the way by ensuring they have the right resources and matching them for their dollar invested."
The final part of the gamification programme includes the Achievers' club called, 'Club 100'. Partners have to earn their merit to get invited to this club.
"It is going to be an exclusive club, where we will take the members to exotic locations and thank them for their business over three days," says Lobo. "The message to our channel partners is, grow and share with us, complement us with your skills, investments, commitment and let's address the market effectively."
To reassure partners of the brand's seriousness about its channel strategy, Avaya has launched the 'Blitz day' initiative. On this day, the vendor gathers together its top performing partners to recognise their efforts, to direct them towards the demand in the market and shows how customers can be approached.
"We hire a coach to train our partners further and teach them how to speak to customers. We are doing this to enhance their skill levels. An outsourced company provides us with the database and make the calls to our customers in order to get the hot leads for us. We then take these leads and give them to the channel partner. On Blitz day, the Avaya team along with the channel partners call all these customers. It is a learning process for both parties. On that day, we also give away rewards such as iwatches and fitbits."
Blitz day will take place in 12 of the high-demand countries. The vendor plans to carry out the initiative in two cities from each of the focus markets. Till date, the company has carried out successful Blitz day programmes in Dubai, Turkey and Johannesburg.
Lobo says, "We will do Blitz day for as long as it takes. We will lead with the two cities and then we want our distributors and channel partners to take over. We will guide and complement them. We are holding the partner's hand and guiding him in every step of the way so that at no stage does he feel we are opportunistically addressing the market or him. There are vested interests on both sides."
The iConnect programme also enrolls the partner into the Avaya Certified Partner programme, which is also known as Partner Connect. Here the channel has an opportunity to become the vendor's authorised gold, silver or platinum level partner and reap rewards.