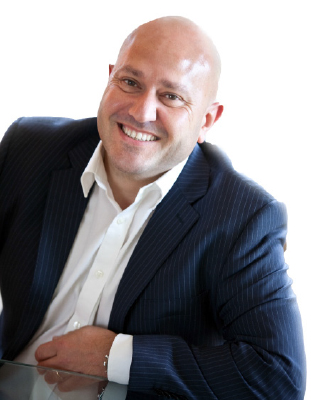 Network visibility and security firm Gigamon's platform is an analytical intermediary to security hardware. We spoke to the company's EMEA Vice President Andy Zollo about how the company is leveraging its partner relationships to drive local performance.
Can you tell us about your concept of 'software-defined visibility'?
In the security industry there are currently a number of challenges both from a security and control perspective. The concept of being 'safe' with firewalls is undermined by APTs and embedded attacks. A lot of customers are building multi-layered security architectures, which have components like encryption. However, we're doing things that can prevent those components from working. We provide a security delivery platform that can decrypt SSL traffic and deliver the tools needed to protect. Gigamon interacts with boxes and acts as a control system to implement filters.
You've only recently opened an office in Dubai. How do you plan to boost your presence and what are your thoughts on your prospects here?
We opened our office here nine months ago but have been doing business in the region through our partners for three years now. It's an absolute truth that to be taken seriously in the region you need to have resources here, but our operations are in a nascent stage locally. We're looking at 40 percent year-on-year growth, as we feel our services are especially fit for a number of sectors here, including telco, government, finance and utilities.
We're started to offer more technical certifications so our partners can move to the next level of their capabilities. We're trying to do it in a layered approach, but we believe that having technical guys over here is a huge advantage to engage customers in the region. There's no panacea of build all, end all in this respect.
How are your products equipped for scalability?
A lot of cleverness in our product is around the capability to add smart features. Very basically, there are two types of products we have, dumb and clever. They scale from 1RU through to an 8-slot chassis, with a range of speeds from a one port 100 gig card, and 16×100 gig ports in a single chassis. They can be clustered to make a bigger chassis, so you can build quite big platforms into a single unit. To add smart capabilities you only need to add one unit. That's what makes us different, we can generate net flow, identify applications, timestamp, and do other things that makes the difference. Our partners can also wrap services around our Security Delivery platform, which makes it very attractive to them.
You've also mentioned the concept of 'visibility-as-a-service'?
It's in its early days, and is about creating roles-based access control of virtualisation in the system to allow a hosting company to slice up visibility fabric and deliver that to customers. The level of cloud service adoption is not going up as quickly as first thought so the concept will take time.