As various emerging technologies become popular in business environments, security is a prime concern for organisations. Reseller Middle East explores how partners can make the most of the opportunities present here.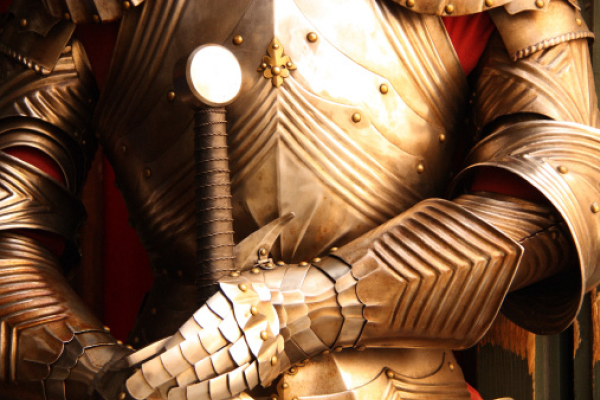 Security tops the priority list for many IT administrators and managers today, more so as increasing number of routine objects are getting connected to the Internet. The risk that Internet of Things (IoT) poses is only one such example, considering the entire world of threats that exist in the business world now.
From cyber-attacks, DDoS attacks, risks from BYOD, information security breaches to targeted attacks and corporate espionage, it is now a matter of 'when' and not 'if' an attack will take place. Organisations are gradually understanding the circumstances better and attempting to secure their premises as adequately as possible. However, the evolving nature of security threats compels companies to be a step ahead of the perpetrators, and this in itself is lined with complexities. The speed with which the threats evolve are phenomenal and more often than not, organisations end up playing catch-up.
Identifying partners' role
Channel partners have an important part to play here. By being able to prepare businesses in advance against the latest threats, they could become the trusted advisor the customer is seeking.
Glen Ogden, Regional Sales Director, Middle East, A10 Networks, says, "Every day, attackers conspire to take down applications and steal data, leaving your data centre infrastructure in the crosshairs. Storing the most valuable and most visible assets in your organisation – your web, DNS, database, and email servers – data centres have become the number one target of cyber-criminals, hacktivists and state-sponsored attackers."
Trust is an important factor when it comes to all forms of security. And when we say security, it is broad-ranged as it can include many types such as network and VPN security, cyber-security to surveillance systems. This indicates massive opportunities for the partners.
Just the way we would only appoint a reputable locksmith to change the lock on our doors, IT security is no different, says Ogden. "Good channel partners should own customer relationships as 'trusted advisers'. They should have a portfolio of products and services capable of mitigating customer risks. The partner should also be ahead of the game with a strong insight into market trends and associated security risks to help guide customers to balance cost of security with potential risk."
Agreeing, Mahmoud Samy, Regional Director, High Growth Markets (Russia/CIS & Middle East), Arbor Networks adds, "Channel partners are critical in selling enterprise IT solutions. This is especially true in the cyber-security market. The threat landscape is dynamic, constantly changing. As a result, vendors are constantly bringing new solutions to market. The right channel partner can be a strategic asset to a business looking at a crowded and noisy market filled with new technology."
Also security solutions involve a number of components, and often a vendor may not be able to provide that single-handedly. "Therefore," says Mohammed Abukhater, Regional Sales Director (Government), FireEye. "The ideal channel partner is one who can assemble all the components and offer it as a platform to customers, thereby enabling them to attain their required level of security."
According to Stephan Berner, Managing Director, Help AG, another area where partners' role is crucial is in terms of support. "Especially in the security arena wherein the responsiveness to any incident is of utmost priority. Few vendors are capable of offering dedicated in-region support, which is why they turn to partners to bridge the gap."
The surveillance market is growing at an exponential rate. Market research firm Technavio's analysts forecast the video surveillance market in MENA to grow at a CAGR of 14.63 per cent over the period 2014-2019. Christian Assaf, Senior Sales Manager MEA, Seagate, says, "End-users can no longer rely on traditional security surveillance systems to meet rapidly growing requirements. They are looking to the channel to help them capture, organise, and analyse the mountains of data they are collecting."
Overcoming challenges
There is no debate about the opportunities in the security market. And as security concerns plague organisations, every vendor wants to have a piece of the pie. But this can also lead to a lot of hype and confusion.
Samy from Arbor Networks says, "Vendors are expanding existing products to take on problems they weren't designed for. The right partner can help separate the real solutions from the re-packaged ones. They need to stay forward looking, to understand the potential threats, and solutions that are available. Things move incredibly fast in this business, and they serve as a subject matter expert for customers."
Channel partners need to understand that in a rapidly changing threat landscape, they need to be wary of highly-motivated, well-armed adversaries, says Anthony Perridge, Security Sales Director, Cisco. "This has created a faster, more effective and efficient criminal economy that is profiting every day from attacks on different organisations' IT infrastructure."
Cyber-criminals use systematic techniques, activating advanced malware, spam, phishing and other cyber-attacks with strategic intent and goals. And it is becoming even more difficult to detect these attacks until it is too late.
But Perridge is positive that once channel partners have a better grasp of the bigger picture, they can put measures in place to counter attacks. They need to have an in-depth strategy in place 'before', 'during' and 'after' an attack. Before the attack, it is critical to establish control over where, when and how customers' networks are used and what data employees and other stakeholders can access and store. "Visibility and actionable intelligence is vital for security professionals to identify the threats and risky devices, and monitor their activities on the corporate network, 'during' an attack," he says.
"And when the inevitable happens and the network is compromised by a threat, partners should be able to retrospectively review how that threat entered the network; which systems it interacted with and what files and applications were run, to ensure it can be cleaned up as quickly as possible."
Renjan George, Managing Director, DVCOM Technology, says, "As cloud technologies, processes and solutions are still developing and moving towards perfection, it is another challenge for partners." The recent trend of migration to cloud-based infrastructures, which reduce the OPEX but increases the threats, is another factor, he adds.
Partners also face the problem of increasing competition and a saturated market.
Maya Zakhour, Channel Director, Middle East, Fortinet, says, "Within a short period of time, partners should be able to explain the potential ROI, productivity and uptime gains of the new solutions to existing and new customers. Partners have to constantly invest in expanding their skills and staying current with their market knowledge, which means making an investment in terms of time and, sometimes, money."
It is equally important to be well-informed about the numerous security guidelines and specifications put in place by authorities. Also, Mario M. Veljovic, Vice President Solutions MENA, Global Distribution, says, "Partners are faced with the challenge of working on a solution that fits the end user budgets. Hence partners have to be aware of the various security solutions available in the market, and they have to update themselves with the latest technologies. While there are multiple solutions available, not all security solutions manufacturer have a local presence and hence product training becomes an issue."
Mohammad Mobasseri, CEO, emt Distribution, explains that the sales cycles are longer for enterprise security solutions as compared to several other IT products. "On the other hand customers expect high quality Service Level Agreements (SLA), which would push partners for more resources to make this happen."
Getting specialised
What can truly help partners to be profitable in this area are specialised solutions and services. These are some reliant factors customers consider while choosing a partner, says George from DVCOM Technology. "Building a trustworthy relationship not only provides the right kind of solution and services but also ensures recurring business opportunities with the same set of customers."
Mobasseri also agrees that specialised solutions and services could be the winning factor for partners.
"Fortunately some customers understand it is not only about products but also about services, therefore, professional services will give partners another option to increase their profitability."
Sebastien Pavie, Regional Sales Director, MEA, Gemalto, adds, "Considering the wide-spread data breaches in the MENA region, as well as the enterprise acceptance of the need to adopt a multi-layered and more data centric approach to security, specialised partners have an important role to play in this area.
"Through specialisation, partners can develop skills sets for the security market that can help them better understand their customers' needs. By adopting the new technologies as early as possible, they can offer better services and also have a wider choice to make the right decisions when providing these solutions."
Partners who are looking to monetise the opportunities in the security space should have getting specialised as one of their primary goals. However specialisation may not be up to everyone's liking as it requires dedication, constant upskilling and study of the latest market trends.
"The skills required to integrate all of the components of a security 'fabric' are scarce within the customer environment and so they will look to a third party to integrate and maintain the systems. The potential revenue from the initial installation plus repeat upgrades can provide a channel partner with a very solid high margin revenue stream," adds Paul Sherry, Regional Director, Middle East and Africa, Gigamon.