Ravi Sudarshan, Regional Manager – GCC at 2CRSI discusses channel activities and the firm's strategic initiatives in the near future.
How has business been for 2CRSI by following the channel model in the Middle East region?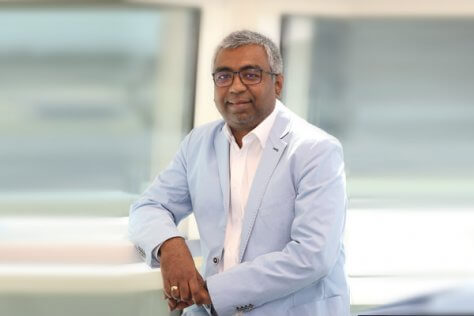 We are happy and confident of our channel business model. We would like to increase our presence and enable our channel bit faster in KSA in order to reach to our goals for 2020.
2CRSI has consolidated itself as one of the leading players in customised server solutions with a clear focus on HPC. In your opinion, what differentiates you from your competitors?
Our positioning is definitely to provide high performance solution to address very demanding customer needs (Life science, Academic, Defense etc.) Where other players come with standard solutions, 2CRSI providing custom solutions, precisely tailored to target the need of the customer. We streamline, we re-think the whole concept to make final solution in an energy efficient and affordable way. We believe in Green IT and energy efficient solutions and recommend enterprises to contribute to their country by being a sample, we provide them our success stories to motivate them too.  I believe this is where we are different from others.
What are some of the channel activities done so far and how are you streamlining them?
We were doing partner events to educate and enable. From the 4th quarter of 2019 we are giving same focus for end user events too. We were part of Intersec, GITEX, WETEX and ASIS EXPO and this has helped us a lot to interact with new partners and end users. A total of four end user events were conducted with the help of our partners. We were glad that we were present in industrial revolution 4.0 event, we showcased our solutions to end users in manufacturing industry.
2CRSI has recently announced the launch of its new partner portal that streamlines and simplifies the ways partners engage with 2crsi and the customers. Can you tell us more about the new program and portal?
Partner portal is a proof of our continued commitment to providing an easier path for our partners to confidently generate predictable revenue, build pipeline and do business with us. We expect more than 200 partners to log in monthly and this number will grow as we continue to deliver new content and functionality, providing our partners with improved capability to sell more. Ultimately, this is a significant step forward in the 2CRSI Partner engagement program. Our B2B program is simple and clear with a focus to improve margins of our partners without any conflict of interest, even performing sales team members of distributors and channel partners are benefitted through this program. Exciting additions are going to be announced in January 2020.
In the coming years, what are the company's strategic initiatives in terms of new market opportunities in the Middle East?
In near future, we are going to bag our first OEM deal from Middle east – This will enable some players in market to bring high quality, UK/French made hardware in their name. Our engineering skills and experience in industrial computing experience is well appreciated. We are very thrilled that Middle East enterprises are serious about quality.  We are working closely with consultants, to work with our Green IT initiatives.