Dr. Chris Cooper, Director, Data Center Group (DCG), Lenovo META, shares insights into the IT-giant's business continuity strategy in times of remote working and how the firm is helping people work smarter with innovative emerging technologies.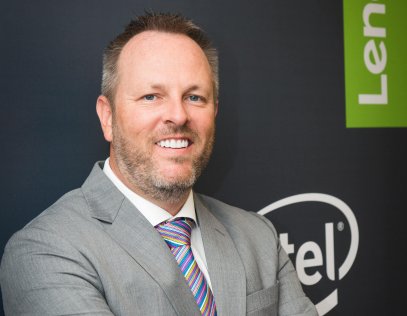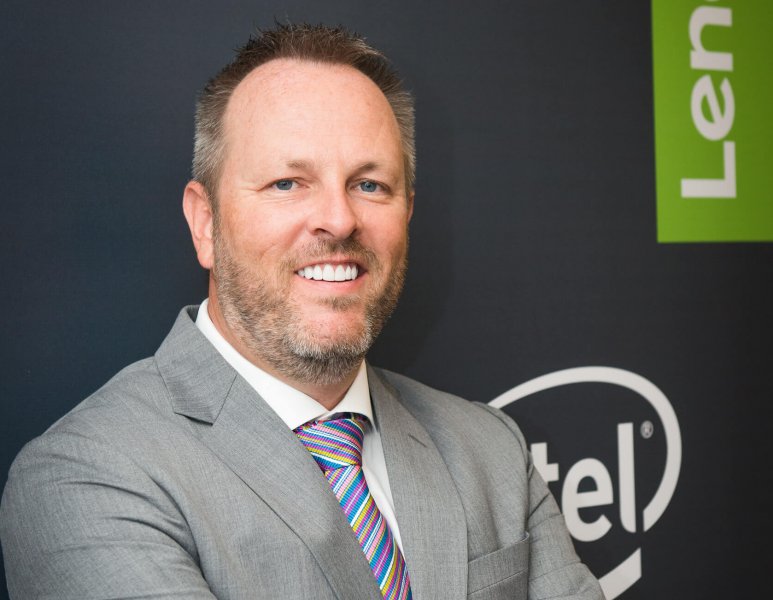 What have been the company's biggest achievements last year?
We haven't released our final quarter earnings yet, but if we look back at Q3, we delivered a record-setting performance with geographical balance, operational excellence, and solid strategy execution. Both group revenue and pre-tax income reached all-time highs. These core competencies not only enable us to seize the opportunities of technology transformation and drive sustainable growth, but also help us address the challenges we face today. We saw server shipments grow by 18 percent year-on-year. While Data Center group revenue remained flat year-on-year due to sharp component price reductions that decreased average system prices, profitability continued to improve. Non-hyperscale had its highest revenue in four years and grew nearly 16 percent, with the revenue from the China market alone up 46 percent year-on-year. Software Defined Infrastructure (SDI) and Storage have both seen year-on-year revenue growth of more than 40 percent.
In addition to this, our major focus is around stuff that defines infrastructure and storage. We've had very successful wins locally in some strategic industries. Moreover, we have also performed very well in the Telco space, and have also recently secured a deal to support EXPO2021.
Our HPC business is rising from strength to strength, so is our software and services group. This is because we have a strong emphasis on increasing diversity, and we are seeking to expand our indirect channels. Lenovo Data Centre group is quite uniquely positioned as an organisation. In this region, we've got a lot more feet on the ground by using the strength of our reach to market and our channel. For us it's about making sure we're bringing the best of breed and best in class technologies through our routes to market because were 100 percent channel driven.
The innovations taking shape in the UAE is quickly becoming a predominant component of our modern economy. How is Lenovo DCG enabling business in the Middle East?
Today, everyone's going through their own digital transformation journey. We at Lenovo, are helping to transform productivity and collaboration by setting the scene for helping people work smarter with innovative emerging technologies. This year we announced a series of new products, partnerships and solutions, designed to help our customers achieve the ongoing challenges around both intelligent and digital transformation strategies. These strategies reflect Lenovo's unique business perspective on how to build end-to-end solutions with smart features that transform businesses and improve the user experience.
Today's uncertain global environment has made it an imperative for companies to enable remote access to business-critical applications. How is Lenovo enabling business continuity?
We're in a time of uncertainty and we are leveraging the full strength of our global manufacturing and distribution networks to minimise any potential impact on customers. Given our global footprint we are confident that we are better positioned than most to handle the situation.
We are also lending ourselves to work very closely with our customers and partners to help our end users continue business. We have been driving our VDI Solutions, a virtual desktop solution, which is very important because all of us, including myself, are now operating remotely. Our VDI solutions offer a complete end-to-end client virtualisation solution from the desktop to the data center, providing simplified desktop administration, enhanced security and compliance management, and flexibility for users to work anytime and anywhere regardless of device.
It's about putting the power of the infrastructure in the hands of the end user, so they see this seamless integration of being able to carry out their tasks while doing so remotely rather than their usual place of work.
When you talk to your partners, what are some of their common challenges and how can they best sell your solutions effectively in the digital era?
We have recently launched a campaign to work closely with our VDI software vendors, and we are collaborating with Nutanix and VMware. We want to engage with our partners to understand what business challenges they're facing today and help them sell our solutions effectively. In that space, they're all looking at digital transformation, and at the realms of edge computing and IOT to stay competitive.
On the other hand, we are also helping the Telco's create new solutions around the evolution of 5G. As they are being mandated to roll out the 5G, we at Lenovo are collaborating with them to support them in identifying new revenue streams and opportunities in ventures that would captilise on having that technology available to the public. Then, through our partners, we are providing seamless end-to-end solutions for end user customers.
What are your plans for 2020 to keep on innovating and transforming your customer's experience?
Our strategy is to continue to evolve and transform ourselves, and share that knowledge and best practice with both our partners and their customers. In today's business environment, everything is evolving and transforming in a different way from what everyone could have anticipated. It's important that even in the time of remote working, we're all using new technologies.
At Lenovo, we use Microsoft Teams a lot more with our partners and our customers, because we're used to agile environments where you're meeting customers face to face, and we can gauge reactions and gauge what's important to them. We're trying to use the tools that are out there to keep very close to our customers, and then helping them with the new technologies that evolve and making sure that they're prepared, best skilled up, and they've got those technologies to hand. It's about maintaining that close community with our partners and customers and helping them through these difficult times.