Blue Prism, a pioneer and market leader in Robotic Process Automation (RPA), announces the expansion of its investments in the Middle East and Africa Region with the appointment of Fawwaz Qadan as Middle East & Africa Region Executive.
The strategic importance of the region to Blue Prism and the hypergrowth in the company's business globally were key factors in the appointment of Mr Qadan who will be taking immediate responsibility to lead the company's focus and growth and oversee all Blue Prism's go-to-market operations including sales, field marketing, partner management, customer service and support.
"We are very excited Fawwaz is joining the leadership team," said SVP CEE, MEA, and EMEA North Robert Ekstrom. "With extensive experience in the field with  a great track record of successfully growing key businesses in Saudi and the Middle East, he is the right leader to help the company's customers strategically leverage Digital Workers as a cornerstone of their business and digital transformations."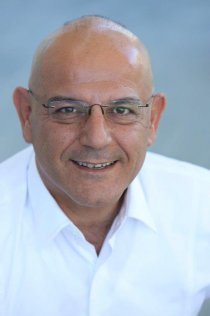 Blue Prism's continued investments in the Middle East and Africa Region follow the company's global 83% year-on-year growth in revenues and an increase in its global customer base by 73% with a high net retention rate of over 143% for FY2019.
"Digital transformation has fueled business transformation and Blue Prism's innovation is not only automation per se. Blue Prism's impact comes from giving businesses the ownership to drive business outcomes through Digital Workers while adhering to the governance, security, and scalability standards that IT specifies," stated Fawwaz Qadan, MEA Region Executive.
The MEA region hosts many of the world's most renowned companies that are embarking on business transformations and are trying to leverage their investments in technology to improve their competitiveness which can cost millions and take years. Blue Prism Digital Workers act as an accelerator for transformation with an approach that is enterprise grade, not technical, and non-invasive. Without the need for coding, business leaders can take charge of responding to market demand.
"The effects can be transformational: Banks can reduce their cheque processing to seconds with higher accuracy, contact centres can reduce service levels to two minutes from nine, health services organisations can process requests and focus on what they do best, telco's can provision services more quickly and accurately, and so on," commented Qadan.
"IT departments have continuously supported businesses in automating major processes like ERP, CRM, etc. while lacking the capacity and resources to automate less impactful processes in a reasonable timeframe, which end up the responsibility of operations teams. Today businesses have the opportunity to use Blue Prism's Digital Workers to deliver meaningful business-led outcomes using robust, developer-free, and drag and drop intelligent automation," added Qadan.
Blue Prism Digital Workers build a connected thread that runs from the top to the bottom of the business, giving digital-savvy employees and business leaders the opportunity to connect new technologies and business strategies with operations in a way that optimises processes and increases competitiveness.