According to the second annual AI at Work study conducted by Oracle and Future Workplace, a research firm preparing leaders for disruptions in recruiting, development and employee engagement, 72 percent of UAE respondents are either excited or optimistic about having robot co-workers.
Contrary to common fears around how artificial intelligence (AI) will impact jobs – employees, managers and HR leaders in the UAE are welcoming AI in the workplace with love and optimism.
The study of 8,370 employees, managers and HR leaders across 10 countries, including the UAE, found that AI has changed the relationship between people and technology at work and is reshaping the role HR teams and managers need to play in attracting, retaining and developing talent.
UAE Workers Are Excited to Have Robots Take Over Repetitive Tasks
The increasing adoption of AI at work is having a significant impact on the way employees collaborate at the workplace, and they are ready to welcome AI-colleagues with open arms.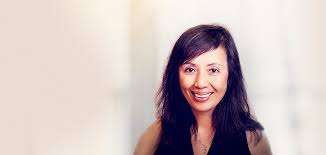 72 percent of UAE respondents are either excited or optimistic about having robot co-workers.
Baby Boomers (50 percent) and Millennials (47 percent) expressed more willingness to have robot co-workers as compared to Gen Z digital natives (41 percent).
UAE workers would like to delegate mundane tasks like creating expense reports, calculating employee benefits, writing paychecks and managing vacation requests to AI-enabled robots.
12 percent of UAE respondents would also like AI to deliver career coaching, while 7 percent are comfortable allowing AI to conduct job interviews.
AI Provides New Opportunities to Upskill and Up-Level
UAE workers are looking at the increasing adoption of AI in the workplace as an opportunity to acquire new skills and deliver more strategic work for their organisation.
When asked what new opportunities they think will be created through using AI, 43 percent of UAE respondents chose learning new skills. Thirty-eight percent followed that up with opportunities to expand their role to be more strategic.
Having more free time to pursue other interests was chosen by 39 percent of UAE workers.
27 percent of respondents also felt that AI can help them drive better organisational change and have a better and healthier work relationship.
26 percent of workers believe that AI will help them achieve faster promotions, while 18 percent hoped to secure a higher salary.
Workers Say AI Improves Professional and Personal Relationships
The impact of AI at work is only just beginning, and workers are looking at the technology to create a positive impact on their professional and personal relationships.
52 percent of UAE respondents said that AI has had a positive impact on their relationship with other employees, while 36 percent said engagement with their manager improved due to the introduction of AI at workplace.
Respondents also said that AI has positively impacted their relationship with their spouse/partner (6 percent) and their children (7 percent).
"The latest advancements in machine learning and artificial intelligence are rapidly reaching mainstream, resulting in a massive shift in the way people across the world interact with technology and their teams. As this study shows, the relationship between humans and machines is being redefined at work, and there is no one-size-fits-all approach to successfully managing this change. Instead, organisations need to partner with their HR organisation to personalise the approach to implementing AI at work in order to meet the changing expectations of their teams around the world," said Emily He, SVP, Human Capital Management Cloud Business Group, Oracle
"Our 2019 results reveal that forward looking companies are already capitalising on the power of AI," said Jeanne Meister Founding Partner, Future Workplace. "As workers and managers leverage the power of artificial intelligence in the workplace, they are moving from fear to enthusiasm as they see the possibility of being freed of many of their routine tasks and having more time to solve critical business problems for the enterprise."