Dubai 3rd January 2021- FlexxPay, a social impact technology company with offices in Europe and the GCC, has launched its new telesales centre in Beirut, Lebanon, to support its regional growth aspirations. The centre was launched in December and supports the company's existing on-ground sales forces in Saudi Arabia, the United Arab Emirates and Bahrain.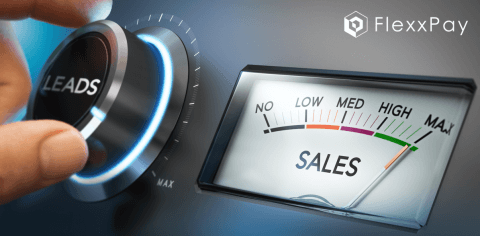 "Setting up the telesales centre in Lebanon is a strong empowerment for our business in addition to our existing sales staff. We have chosen ZIWO as our on-cloud call centre solutions provider as they provide all the features we expect from a state-of-the art call centre software. ZIWO enable us to manage phone calls, WhatsApp and SMS conversations, all in one place. They provide full API and CRM plugins allowing us to smoothly integrate our tools and automate tasks for an unrivalled customer experience," said Michael Truschler, CEO and Co-founder of FlexxPay.
"Our strategy is to optimise our whole sales process by breaking it down into very specific roles and tasks. It starts with our planning team preparing detailed lists of potential new customers and passing them on to our telesales unit. The telesales team then executes the initial calls to the potential clients and passes on the interested contacts to the on-ground sales team that arranges remote calls or on-site visits. Lastly, the after sales team takes care of client satisfaction and KPI reporting to the head of sales," Truschler commented.
"We are looking forward to collaborating with FlexxPay, which is one of the leading technology companies in the region. We have worked with the FlexxPay founders in their previous ventures and we are excited to help FlexxPay grow their telesales team and reach new heights. ZIWO connects 145 countries in the world and nearly all GCC telecom operators, so that our clients can expand their reach instantly in new geographies" said Eric Ouisse, CTO of ZIWO.
Expanding on the need to set up a telesales hub for the business, Truschler said, "Since the peak of the pandemic last spring, we have increased our monthly transactions by 7-fold and expect an increase of more than 10-fold in the next six months.  This is just the beginning of significant expansion for us as people need solutions like FlexxPay more than ever."  Truschler explained that 60% of the employees who transact in any given month return the following month to use the service again.  On average employees now transact about twice a month.  Significantly, companies working with FlexxPay have seen a decrease of 15%-20% in employee absenteeism.  When working with FlexxPay a company with 100 employees saves on average one full working day per month that they would normally spend dealing with salary advances.
FlexxPay's Sharia compliant solution gives employees access to a portion of their earned income whenever they want.  Salaries, commissions, pensions, end of service benefits, all of these are accessible to anyone at any point of time through the FlexxPay platform, in a user friendly and secure environment.
FlexxPay plans to scale their telesales centre in Beirut in line with the growth of the business. Lebanon provides qualified and cost-effective talent that allows FlexxPay to manage their talent requirements in a very efficient way.