NetApp, the leader in cloud data services, has announced its participation at Intersec 2020 with the aim of helping organisations modernise their video surveillance infrastructure and get more out of their data. NetApp will showcase its Video Surveillance Storage Solution designed to access and retrieve content in a heartbeat – whether for 200 or 200,000 cameras.
"Video surveillance has evolved beyond security into intelligent video applications. Businesses aim to get more out of their surveillance data to make better and faster decisions and to ensure swift operations for their security teams. In addition, advances in camera technology place extreme demands on video surveillance storage infrastructure," said Fadi Kanafani, Middle East Managing Director and General Manager at NetApp. "Organisations are beginning to realise that their video surveillance system is much more than just cameras and software. Storage is the backbone of today's video surveillance systems."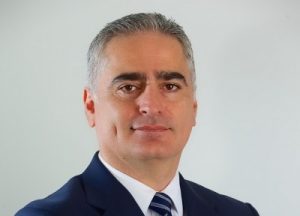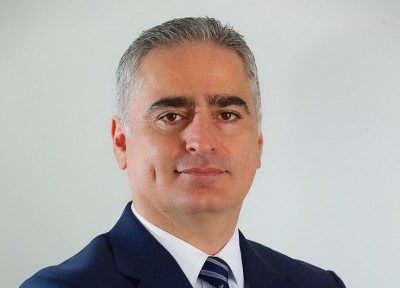 Intelligent video is expanding the use of video surveillance imagery for new use cases in operational efficiency, marketing, demographic analysis, and true business intelligence. Business decision makers are now using video surveillance images to boost revenue growth and measurably reduce costs. Next generation intelligent video surveillance cameras and analytical applications are capturing more information than ever. This causes an increase in requirements for bandwidth, write speeds, and storage capacity. As video resolution and retention requirements increase, the volume and size of media content are growing quickly. Traditional storage architectures are not designed for these massive amounts of big video content.
With the rapid growth of video surveillance data, organisations need reliable, affordable storage solutions that can scale quickly without complex management overhead. Complexities inherent in scale-out file system architectures can cause performance and management bottlenecks and introduce security vulnerabilities. The NetApp E-Series offers advantages in video surveillance environments, including modular scalability, lower risk, always-on access to data, and simplified management.
"The uptake of intelligent video is being seen across key verticals such as retail enterprises, hospitality, healthcare, governments, oil & gas, and other public entities – all looking to gain more information from the data generated. Participation at Intersec gives us the opportunity to demonstrate our expertise in this sector, and how we can help businesses get more out of data by using AI-driven analytics to derive information that they can work with," added Kanafani.
Solutions Focus:
NetApp's E-Series storage offers VMS and analytics technologies direct, super-fast access to data along with ensuring reliability, speed, and scalability. The E-Series' block storage approach offers significant benefits over scale-out file system architectures, including modular scalability for capacity growth in small or large increments, lower risk, and simplified management. It also offers high-density, high-capacity storage with reasonable lifecycle costs.
A key differentiator of the E-Series storage is the handling of drive failures. Traditional RAID-based systems lose up to 40% of their performance while rebuilding a failed drive. As it takes about 24 hours per terabyte to do the rebuild, larger capacity (12TB) drives can take a couple of weeks to rebuild. To minimise risk, E-Series eliminates any loss in performance through Dynamic Disk Pooling, which helps avoid dropped frames or lose critical video assets.
With over one million E-Series systems shipped and 20 years of operating system hardening, E-Series is a market-leading design that provides outstanding reliability and greater than five-9s availability.
NetApp will be present along with its strategic partners Atos, Axis and Milestone in Sheikh Saeed Hall 1 at Booth S1-I27. Visitors to Intersec can meet experts and experience onsite demonstrations.