Sky News Arabia (SNA) has announced the launch of a new daily interactive Live news show, dedicated to examining the facts surrounding the worldwide coronavirus pandemic. The new interactive show is the result of a partnership between Sky News Arabia and Facebook, which enables audiences to submit questions on Sky News Arabia's Facebook and Instagram Live streams so that expert guests can address the questions with credible and accurate information in real-time.
'Corona Question and Answer' aired its first episode on Monday and is scheduled daily at 7 p.m. UAE Time and 3 pm GMT.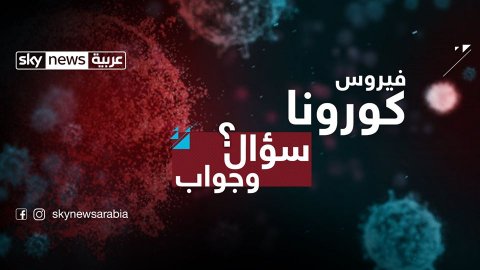 Youssef Tsouri, Head of News at Sky News Arabia, said, "With the wealth of misleading rumours and fake news that continues to circulate, Sky News Arabia felt compelled to bring its audiences a transparent, fact-checked program that centres on today's most important topic, the Coronavirus. We have partnered with Facebook to use the social media giant's technology to live stream the hour-long evening show and answer viewers' daily questions and concerns."
'Corona Question and Answer' is Sky News Arabia's second program to be live-streamed on Facebook and demonstrates the strong partnership and synergy between the two brands. Sky News Arabia has always ensured that audiences have access to the latest facts and news from around the world, and Facebook helps connect people and provides a platform for users to express their thoughts.
Mohamed Omar, News Partnerships Manager, Middle East and North Africa at Facebook, said: "As the COVID-19 outbreak escalates, we're focused on making sure everyone can access credible and accurate information through our platforms. We're working closely with news partners across the Middle East region, as part of our global efforts, to ensure they're using the power of our platforms to connect with people, understand their biggest concerns, and share timely, relevant and accurate information to help prevent the spread of COVID-19."
During the one-hour live episodes, there will be a CrowdTangle Live Display, with real-time streams of COVID-19-related posts from public Pages and accounts. Earlier this week, Facebook launched a CrowdTangle Live Display Hub that consists of over 100 COVID-19 Live Displays; each Live Display features post streams sorted by relevant keywords and public accounts to each region. This includes content from local media organisations, regional World Health Organisation Pages, government agencies, local politicians, in more than 50 countries. These Live Displays will also track 10 countries in the MENA region including Algeria, Bahrain, Egypt, Kuwait, Morocco, Saudi Arabia, Tunisia, UAE, Lebanon and Iraq. Built within the Live Displays and unique to the MENA region is The Hope Feed – a dedicated Live Display, customised to showcase real-time streams of positive COVID-19-related posts from public pages and accounts on Facebook.
To ensure that SNA addresses as many questions as possible, the show's followers can post their questions on the Instagram and Facebook group called 'Facebook COVID-19 Group', as well as Sky News Arabia's dedicated Coronavirus Facebook group (SNACovid19).