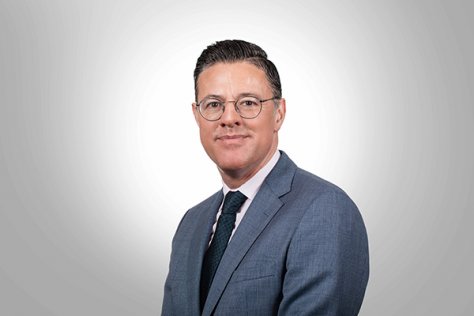 The GCC is set for a surge in the use of FinTech apps during the COVID-19 global health crisis as contactless payments in the MEA region increase by 70 percent, according to the latest figures by Mastercard.
The rise in the use of contactless payments, according to the study, is driven by consumers turning away from physical offerings during the ongoing global COVID-19 outbreak, with start-ups and financial institutions continuing to offer services through digital channels.
Mastercard has also revealed that 81 percent of respondents have confirmed that they will continue to use such payment methods once the pandemic is over.
J.K. Khalil, general manager for Saudi Arabia and Bahrain, Mastercard, said, "Social distancing is very important right now, and we commend Bahrain's government and ministry of health for their efforts in keeping citizens and residents safe.
"As well as staying at home, social distancing also applies to publicly shared devices, like point of sale terminals and checkout counters.
"The CBB's decision to increase card payment limits and its measures to defer installments, as well as the government's nation-wide campaign to promote contactless and electronic payments, show strong commitment to the local economy which Mastercard fully supports.
"Bahrain is truly adopting contactless technology as part of its response to the pandemic. Contactless offers consumers a safer, cleaner, faster way to pay, as well as control over human-to-human interaction at this critical time."
The survey also revealed that six in 10 consumers in the region have swapped their 'top-of' wallet card for one that offers contactless, with 84 percent of respondents agreeing that it is a cleaner way to pay.
David Parker, Co-Chief Investment Officer for the Financial Services sector at Bahrain Economic Development Board, said the GCC is set to see a trend towards FinTech platforms in the coming months.
"At a time when few customers can access physical services, FinTech platforms across the GCC are experiencing a surge in use – something we anticipate continuing well into the summer months," said Parker.
"This new research from Mastercard shows the region's growing appetite for new technologies such as contactless payments, and that being digital-first is no longer optional. This is something that has long been encouraged by the Central Bank of Bahrain through initiatives like the regulatory sandbox, which allows FinTech firms to experiment with new technologies in a testbed environment.
Parker further highlighted that the spread of COVID-19 has presented enormous challenges for banks, but it also highlights the need for rapid technological transformation and a new wave of innovation through collaboration with the thriving FinTech sector.
Bahrain has taken a FinTech-first approach in tackling the COVID-19 global health crisis, with national electronic wallet BenefitPay announcing a 1257 percent rise in the number of remittances through its Fawri+ service during March 2020 – worth some BHD103 million ($273 million).