People of Determination in Middle East and North Africa, are bound to use virtual tools as they engage in activities and communicate from home during the pandemic. Microsoft for Startups Middle East and Africa, and Inclusive platform joined forces, welcoming all organisations, people, institutions and entities to the #WeAreInclusive Webinar on Global Accessibility Awareness Day. Panelists shared action points and tools on how to create accessible digital environments for People of Determination.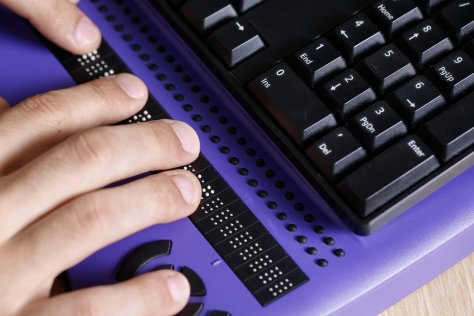 The virtual event, co-hosted by Microsoft for Startups MEA and Inclusive platform, had the honorary speaker Roberto Croci, Managing Director at Microsoft for Startups Middle East and Africa, share opening insights. He shared with all the attendees that, "The Global Accessibility Awareness Day is marked annually on the third Thursday of May. The day marked this year, 21st May 2020, aims to build digital access and create thought-provoking discussion on inclusion of more than 1 billion People of Determination across the world."
An influential panel that included Ahmed Khairy, Modern Workplace Lead at Microsoft UAE, Jose Rubinger, Co-Founder & CCO at Key2enable Assistive Technology and Maisa Obeid, Technology Accessibility Specialist was moderated by Hafsa Qadeer, Co-Founder at Inclusive. Hosted on Microsoft Teams, the Live event practiced hearing-friendly, visual-friendly and mobility-friendly, accessibility practices to include all attendees virtually.
The key discussion highlights included the importance of inclusive design and accessible technologies that benefits everyone, the pioneering approach of Zayed University to build inclusive mindsets through the Students Accessibility Center, how inclusivity at the core of product design ensures 15 percent of the world population is not excluded in the market and the critical need of current times to ensure virtual tools are made accessible.
"We are asking all organisations and people to mention #WeAreInclusive in their inclusion-related initiatives on all social media. As the first-ever social networking online recruitment platform for People of Determination, we will continue to initiate collaborations that accelerate the generalisation of inclusive behavior within local communities. We are thankful that Microsoft for Startups MEA, Microsoft UAE, Zayed University, Key2Enable and all our attendees today have the courage and drive to initiate brave conversations on inclusion of People of Determination, during this time," said Hafsa Qadeer, Co-Founder at Inclusive, after a successful, accessible, virtual celebration.
Resources and tools from the webinar will be available for the public to download and benefit from at www.inclusive.ae.