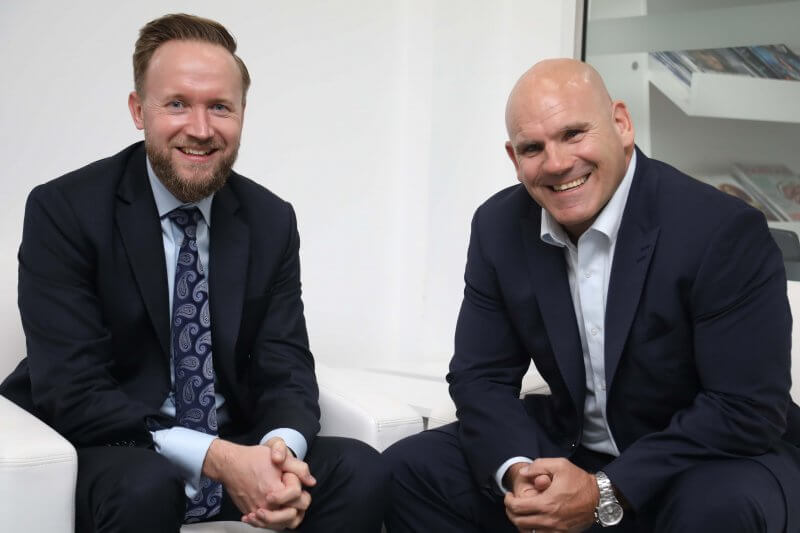 As the security landscape becomes increasingly sophisticated, having control over how data is accessed and processed has now become more important than ever for any business. John Hathaway, regional sales director – Middle East and India, BeyondTrust, together with Ian Jones, Divisional Director, Westcon Security, discuss how their most recent partnership can enable regional organisations to become cyber resilient through Privileged Access Management.
Can you please share a brief background on the drivers behind the partnership between Westcon and BeyondTrust?
John Hathaway (JH): BeyondTrust started its Middle East operations four years ago. Since then, we have established a strong local presence and have grown our customer base. Following a period of exceptional growth, we believe that we needed the support from a value-added distributor that has a strong foothold in the security space.
BeyondTrust has gained a strong portfolio of enterprise accounts distributed around the Middle East. We needed a VAD who could support our efforts in the widest geography possible. Having one of the most well-developed security divisions in the region, Westcon fits the bill perfectly, hence, it was an easy decision for us to go with them.
Ian Jones (IJ): Over the course of our conversation in the last year we have managed to reach a tipping point. Both companies believe that we can add value to each other's businesses. Since then, we have finalised the partnership and have now enjoyed a full quarter of working together. We are optimistic about taking our relationship with BeyondTrust forward.
From a distribution perspective, Westcon has a presence in every country in the Middle East and we are still expanding. We also have over 3,800 business partners in the region. We believe we can add value to BeyondTrust's business by helping them deliver a targeted approach for reaching markets and industry segments that they haven't explored yet.
As a VAD, we make sure that we bring in the right partners that will enable us to provide a holistic approach to regional customers. As an expert in Privileged Access Management (PAM), BeyondTrust is a great addition to our portfolio making our vendor ecosystem more attractive to our business partners.
What is Westcon's strategy in delivering BeyondTrust's offerings in the Middle East? What kind of enablement initiatives will you be offering partners?
IJ: BeyondTrust is one of our biggest pure-play security players in the Middle East. That's why we made a conscious effort to take the pulse of our partner network and ensure that BeyondTrust's offerings are compatible with them and vice versa. Ultimately, this also gave BeyondTrust a sense of how they can develop relationships with our current partners.
We promote BeyondTrust's expertise and offerings through a variety of channels ranging from awareness campaigns to roadshows to identifying and appointing partners that we think are most suitable for them.
Which trends do you see disrupting the privileged access and vulnerability management? 
JH: I think there are a few different ways this aspect of security has evolved. PAM is one of the fastest growing security tools today. Previously, it was predominantly used by organisations in highly compliant environments like banks and insurance companies. But as governments across the world introduce stricter regulations, technologies such as PAM has become critical to security infrastructures. This has resulted in a significant amount of competition and a fragmented market. However, we are already seeing a lot of consolidation in the market. In fact, BeyondTrust was acquired recently in a deal that combined Avecto, BeyondTrust and Bomgar into one organisation, ultimately making us the biggest PAM organisation in the market.
What are the most common challenges organisations face when it comes to effectively implementing PAM? How can BeyondTrust help businesses in this regard?
JH: PAM is part of the identity stack, which requires quick implementation time. Furthermore, since PAM protects credentials and a variety of data, it touches every part of an IT environment. That's why we have identified quite early on that it is necessary to have local professional service engineers to deploy our solutions. BeyondTrust is one of the only PAM vendors in the local market with a mature, experienced and highly available professional service practice based in the region. So, we cater to all the aspects of implementation for our customers. And this is the role that Westcon can play for us, where we might require  subject matter expertise to install a product or solution. A distributor such as Westcon can come along and wrap their project delivery services around it and hold the hand of the customer during the whole implementation process. We also work closely with global SI, VAR and VAD partners to extend our capability to deliver projects across the region.
How can organisations maintain the balance between security and productivity within the workplace?
JH: Well, that's always a subject and a conversation we have with new customers because PAM often receives significant resistance from administrators who can view these tools as counterproductive. On the other hand, from a compliance perspective, the security guys need to set up controls on how systems and information are accessed. Enabling productivity is at the core of our solutions. That's why BeyondTrust has redeveloped Password Safe and enhanced how privileged sessions are managed to ensure that disruptions are kept to a minimum.