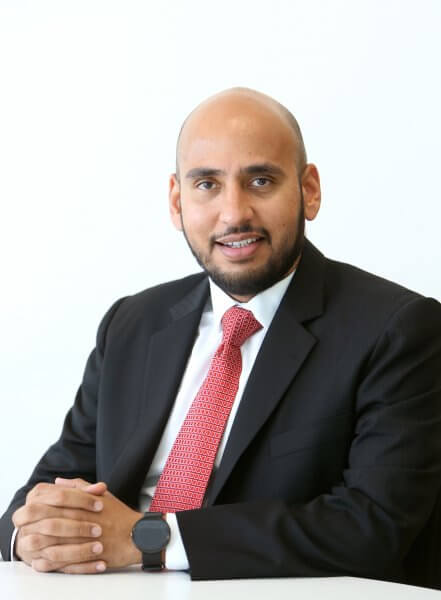 Hozefa Saylawala, sales director, Middle East, Zebra Technologies, explains how digital transformation and IoT technologies are paving the path to new opportunities for channel partners.
As the digital transformation wave takes over most organisations, Zebra Technologies is focusing on assisting customers to develop capabilities to collect information that is now coming back from the edge. The company's primary objective is to provide solutions that can help in analysing the collected information, offer analytics to help businesses make informed decisions and drive efficiencies at the edge, together with their channel partners.
Hozefa Saylawala, sales director, Middle East, Zebra Technologies, says, "As digital transformation becomes a priority for businesses, customers are seeking partnerships that can adequately cater to the requirements in the IoT space. We are creating a channel landscape where our partners are able to understand digital transformation thoroughly as the market demands now revolve around this."
He explains that the scenario today completely differs from the past where channels were trained to look at selling edge devices.
"Now partners need to be prepared with information that allows them to be valuable contributors to their customers' digital transformation journeys."
Working towards this goal, Zebra Technologies constantly evaluates its channel programme to ensure partners are incentivised and encouraged to understand digital transformation requirements in its entirety. One of the tools that enables the digital transformation journey is its proprietary platform – Savanna, through which customers can build applications and services that allow the flow of information to return to the platform from edge devices.
"This platform boasts the capability of machine learning and is armed with analytical tools in order to produce data," he adds. "Our goal is to aid partners to gain new capabilities such as understanding the Savanna platform, grasping how analytics work and ensuring they comprehend how data flow and processes are working."
Saylawala says that the firm's channel programme is constantly evolving to be able to incorporate these learning processes and train channel partners to drive these efficiencies.
Partners are currently struggling with the understanding of IoT, according to Saylawala.
"Partners are grappling with identifying the areas within IoT where they need to focus, specialise and educate themselves in. I believe we need to do a lot more work in terms of educating the channel on how to liberate the IoT systems that are available today in order to then produce the right level of analytical data back to their customers."
The advent of IoT also opens doors to huge opportunities for partners to start looking at bundling services in order to drive their profitability.
He says, "While margins are shrinking on product lines, partners need to consider how they can bundle IoT services around products to differentiate themselves and improve their overall profitability.
"This is what we are trying to achieve today. We have an IoT platform with a lot of skewed services that we offer through a distributor through our partners. On top of these skewed services, the partners are able to then drive many services that will help with their profitability."
As the nuances of the business gradually evolves, Zebra's mandate for its distributors have also changed over the years.
"We have a two-tier channel structure in place. Our distributors in the past were looking at fulfillment kind of products. Today through the same distributors, we are also making several of our services available. They then play a critical role in terms of educating our channel partners and helping them make the transition from being product-oriented organisations to more of IoT service provider organisations."
Over the course of 2019, we will see the company continuing its efforts in educating and enabling partners to ride the digital transformation wave.
"Also, we will be looking to add new partners with specific experience and expertise to deliver IoT offerings in the marketplace."
With plans to expand its business in the coming year, he reiterates, "We are no longer just looking at edge devices, we are focusing on digital transformation. We are looking to expand into the market to cover IoT-based services. The growth is going to be significant for us."
He urges partners to look at the new digital transformation landscape and equip themselves so that they can be trusted advisors to their customers.
"Our advice to our partners is keep looking at the steps that Zebra is taking in this digital transformation journey and we want our partners to be on board with us so that they can be a relevant player to their customers as they look at making investments in IoT."