Anita Joseph caught up with Luca Brandi, EMEA Channel Sales Director at Trellix, to learn more about Xtend, the company's new partner program.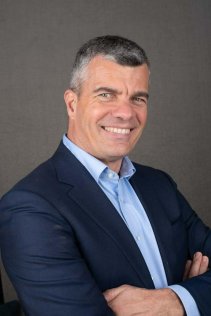 Partner engagement programs and a partner-first strategy are increasingly being recognized as driving business success and growth today. How is Trellix's new partner platform expected to help partners increase growth momentum and product diversification?
Trellix became Trellix in the beginning of 2022. We took the opportunity last year to listen to the channel partner ecosystem and find out what was working and what wasn't, the expectations, and what it means to have a vendor as a partner that will provide a value system and be relevant for them. If as a vendor we want a partner to be relevant for us, then we, as a vendor, should also be relevant for them. So, we took advantage of last year to design and prepare what we call Xtend. This word basically means that the channel is an extension of us. We at Trellix are 100% channel driven, so the partner ecosystem is definitely critical for us.
The Trellix Xtend partner program was developed to increase profitability, engagement, and growth for partners through widespread adoption of the Trellix XDR platform. As part of Xtend, Trellix has made significant investments in partner development programs to improve the user experience, educate sellers on the Trellix platform, and provide more sales opportunities. We've put in place more marketing investments for the partners. Partners in the Trellix ecosystem have a unique opportunity to develop and deliver value-added services on top of the only XDR platform of its kind.
Last year, we spent a lot of resources to explain what Trellix is from a vendor perspective. This year, we're investing more in our channel activities in order to develop the business together with our partners. Our message to our partners is this: You will help us position our solutions with your customers and we will help you position your services to your customers. That's the way we'd like to work together.
Trellix's XDR platform is unique and takes a 'living' approach to security. How will the partner program help partners and customers integrate XDR capabilities into their security fabric?
The partners in the Trellix ecosystem have a great opportunity to develop and deliver value-added-services. Trellix XDR takes a 'living security' approach through broad and deep integrations across native and third-party providers. This enables partners to sell to global customers and easily integrate Trellix within customers' existing environments. It removes complexities, improves efficiency, and adds sophisticated detection, response, and remediation of cyber threats endangering operations. We are not vendors that work only on native solutions. We are definite able to integrate seamlessly into current and existing environments. We have hundreds of integrations already available, and this makes it easy for our partners to remove complexities, improve efficiency and add sophisticated detection and remediation capabilities to tackle cyberthreats. With Trellix's large, established installed base, Xtend partners can up-sell and cross-sell Trellix solutions — including Endpoint, Security Operations (SecOps), Network Detection & Response (NDR), Data Loss Prevention (DLP), Email Security, Managed Detection and Response (MDR) services, and more within existing accounts. So, the business opportunity for partners is huge.
How important is the EMEA region for Trellix and how will the Xtend partner program help businesses in this region?
EMEA is one of the most important regions for Trellix. We have major offices in the UAE and Saudi, we have a remote workforce in Egypt, Jordan and Kuwait. We have dedicated professionals across channel, sales, service support and marketing, all based in the region. Our advanced research team is at hand to support and help this market. Our presence is strong in EMEA-we have a strong public sector presence and our hybrid offerings cater to on-premise, which is very important in some Middle East countries, cloud and virtual environments. This caters to all kinds of customer needs. Moreover, we have strong partnerships with national regulators, and major initiatives designed for the Middle East market.