Huawei have reinforced their leadership in storage technology at their Middle East & Central Asia Tech Carnival 2023, in Almaty, Kazakhstan.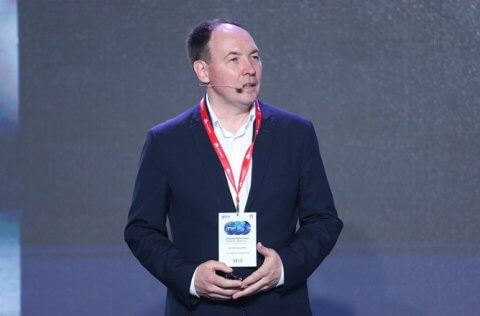 President David Shi, Huawei Enterprise Middle East and Central Asia, observed that more and more customers and partners are choosing Huawei storage.
"Our biggest strength is that we keep innovating to build leading data storage service capabilities driven by technology and customer requirements, with the increasing number of storage-related patents demonstrating our commitment to evolving this industry.
That said, enterprises' data infrastructure faces three key challenges: evolving data, new-age applications, and ransomware attacks. Huawei is committed to building a solution that caters to all of them, including managing diverse data, rapidly upcoming applications and defending all the data against ransomware attacks," said Shi.
Countries across the Middle East and Central Asia are prioritizing the digital transformation of their public and private sector organizations, preparing for the future intelligent world. This digital transformation will be pivotal for the region's economic development and social progress. However, data resilience remains a constant threat for enterprises globally, with ransomware attacks proving particularly destructive.
Andrew Beklemishev, Vice President of IDC CIS, shared valuable insights on ransomware resilience strategies and data protection best practices to achieve reasonable immunity from cyber threats.
An IDC/Huawei whitepaper released earlier this year showed two-thirds of global organizations were hit by ransomware attacks in 2022. Further, on average, businesses were disrupted for five days due to ransomware attacks last year. Therefore, traditional approach to security can't cope with the diverse infrastructure required by digital businesses.
Artem Pavlenko, IT Infrastructure Director, Halyk Bank, shared a case study about how they are building a reliable, trusted and intelligent IT infrastructure using Huawei enterprise storage solutions. He said, "Huawei's OceanStor Dorado storage solution has helped Halyk Bank achieve our strategic objectives and new requirements for IT infrastructure, enabling us to be cloud-ready and boosting our performance by over 200%."
Meanwhile, Yahya Kassab, Senior Director and General Manager – KSA, Gulf & Pakistan, Commvault – Huawei's Data Protection alliance partner –  discussed data protection in the new era and how the company is working together with Huawei.
At the event, several experts walked the audience through the latest innovations in next-generation storage architecture. They shared insights on the storage industry and how enterprises can unleash the power of data with all-flash. Customers heard how Huawei is working with partners to drive business resilience and also got a glimpse of the future of storage with the latest Huawei line-up of storage products for smaller businesses.
At this year's event, the global ICT leader highlighted its green and secure all-flash data center solution and demonstrated its product innovation in the commercial market by launching the industry's first entry-level storage combination with A-A Architecture – Dorado 2000 and OceanProtect X3000.
Huawei also showcased the Huawei OceanStor Pacific series, elaborating on how it unleashes massive data value and embraces new data service loads in the Yottabyte era.