A Cisco report has shown how hybrid work is still causing IT leaders headaches in terms of delivering secure connectivity following the publication of its 2023 Global Networking Trends Report.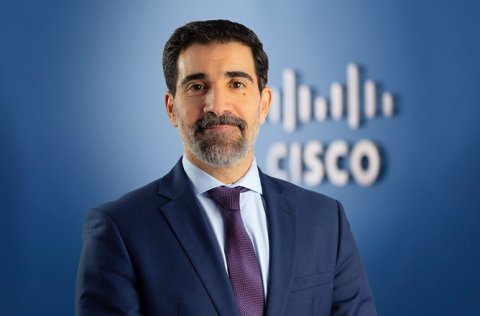 The report examines how IT organizations are evolving their network technology, talent and operations to drive digital transformation and multi-cloud initiatives.
The report is based on a survey of more than 2,500 IT decision makers from 13 countries around the globe.
It uncovers several key trends and priorities across business and technology that will impact the future of networking and the role of networks in a successful cloud strategy.
Commenting on the findings of the report, Osama Al-Zoubi, CTO, Cisco Middle East and Africa, said: "Today, the network is both the tool for digital transformation, and the main means of keeping the lights on across several industries in the Middle East. To align with the region's evolving needs, and shifting IT priorities – security, agility and business performance have overtaken cost and network management as the key concerns for IT teams. Solutions that offer end-to-end visibility and automation are the ones most in demand. While the trends identified in the report are important in themselves, the real value is in how they can inform decisions moving forward."
The study highlighted the following findings:
1.) Hybrid work continues to increase secure connectivity challenges. The era of hybrid work is driving the need for new approaches to securely connect remote workers to corporate data and assets distributed across multi-cloud environments.
While employees are encouraged to return to the office, more than 40% continue to work remotely either full time or a few days a week.
Traditional security models become obsolete, creating a headache for IT professionals, with more than half (51%) identifying cloud security risks and 39% citing the increase in remote workers as major challenges.
The transition to cloud and multi-cloud is accelerating. If business agility is the question, many continue to see cloud as the answer.
Organizations continue to adopt cloud platforms, with 78% of survey respondents saying that their organizations are planning to host more than 40% of their workloads in the cloud by 2025, up from 63% of organizations today.
Multi-cloud adoption is also on the rise, with 42% of cloud and networking professionals saying that more agile and scalable application development is a key motivation for using multiple clouds.
Securing user access to cloud applications tops the bill of 2023 networking challenges. Maintaining end-to-end visibility across the digital service delivery chain (e.g., between user and cloud) to assure a consistent application experience is also a major concern among enterprise IT professionals.
Providing secure access to applications distributed across multiple clouds is the top challenge cited by 41% of networking professionals.
Gaining end-to-end visibility into network performance and security as more traffic originates or terminates beyond the boundaries of the corporate network is the second biggest challenge, cited by 37% of respondents.