Pure Storage, a leader in advanced data storage technology and services, has announced a first of its kind ransomware recovery service level agreement (SLA) guaranteeing a clean storage environment following an attack.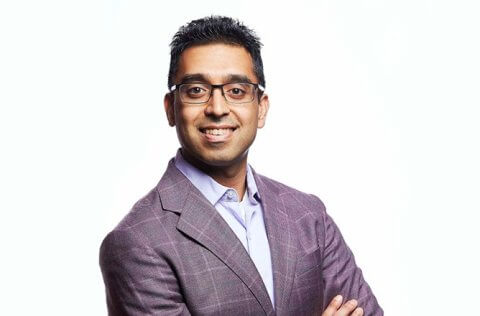 "The demand to achieve business outcomes faster is only becoming more critical amid the uptick in malicious cyber attacks. The latest expansion of Evergreen//One delivers data storage infrastructure with built-in resilience, empowering customers with peace of mind in addition to the flexibility, efficiency and continuous innovation Pure has guaranteed for years," said Prakash Darji, VP and GM, Digital Experience Business Unit, Pure Storage.
Industry Significance:
The growing complexity and sophistication of the current threat landscape has made cybersecurity incidents a matter of when, not if. According to IDC, over 90% of organizations acknowledge being attacked by malware, and of those, 87% were attacked successfully.
As cybercriminals continue to mature in their technical prowess, including the use of cutting-edge advancements in AI, organizations require the ability to control uncertainty in order to truly mitigate the risk and impact of a ransomware incident, but not at the cost of the agility needed to deliver continuous innovation.
Together with Pure Storage's new ransomware SLA for Evergreen//One™ and enhanced AIOps features, enterprises can now benefit from a comprehensive data protection strategy, backed by a guaranteed recovery environment and powerful ML/AI-based security capabilities, to not only future proof agility and resilience, but to speed recovery after an attack.
News Highlights:
Ransomware Recovery SLA: Existing and new Pure Storage Evergreen//One customers can now purchase an add-on service guarantee for a clean storage environment with bundled technical and professional services to recover from an attack with speed, simplicity, and security, at scale.
Evergreen//One guarantees next business day window to ship clean storage arrays, 48-hours to finalize a recovery plan started at any time, data transfer rate (8 TiB/Hour), as well as a professional services engineer onsite through RMA.
After an attack, storage arrays are often locked down for forensic investigation by cyber insurance or law enforcement, leaving organizations unable to recover data to infected arrays. By guaranteeing clean arrays, Pure enables customers to recover faster.
AIOps for Modern Data Protection:
Backed by the powerful ML/AI-driven SaaS storage management platform, Pure1®, customers can now leverage AIOps for anomaly detection, data protection assessments, and self-service SafeMode configuration and administration.
With new self-service upgrades, authorized users can also perform fully automated and secured non-disruptive upgrades directly from Pure1.
Enhanced anomaly detection enables organizations to easily identify when and where large changes to data structures occur, resulting in reduced time to recovery and minimized data loss.
New data protection assessment allows organizations to benchmark their entire Pure Storage fleet against leading data protection best practices while gaining actionable insights to achieve comprehensive data protection.
New self-service SafeMode PIN Multi Factor Authentication enables secure and seamless access control, faster time to value by cutting down support cycles, and full control over SafeMode policies.
SLA-Driven Storage Momentum:
With a suite of six concurrent SLAs and a foundation that combines the agility and flexibility of public cloud storage with the security and performance of an all-flash infrastructure, Evergreen//One continuously improves how data is stored, mobilized, and protected. SLAs now include:
Zero planned downtime for upgrades or maintenance
99.9999% uptime guarantee
25% storage capacity buffer relative to usage
Unrivaled storage performance aligned with service tier
Energy efficiency measured by maximum number of Watts per TiB
Clean array next day guarantee for ransomware recovery
"Modern business objectives call for continuous data availability, which means that when data or application loss occurs, customers must be able to recover quickly with zero downtime. Our bi-directional partnership with Pure Storage enables us to offer a subscription to innovation with enterprise-class ransomware mitigation, wherein our shared customers are guaranteed reliability, speed, and performance," commented Dave Russell, Vice President, Enterprise Strategy, Veeam.