Avaya have announced the reimagination of their professional services, in the form of their Avaya Customer Experience Services (ACES), formerly known as Avaya Professional Services at ENGAGE 2023, in Orlando, Florida.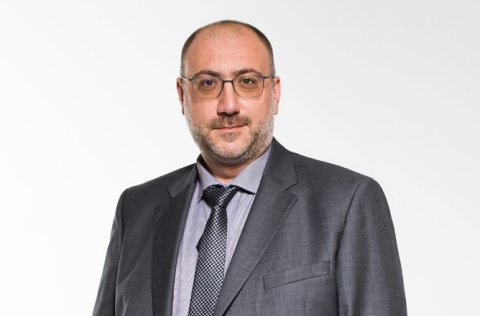 The enhanced approach leverages integrating artificial intelligence (AI), cloud, and digital technologies to drive improved business outcomes to customers.
Today's businesses acknowledge the crucial roles that AI and cloud technology play in optimizing their operations and enhancing their customer experiences.
However, the shortage of specialized talent required to integrate these technologies, coupled with the rapid pace of AI advancements, often [negatively impacts][delays] the decision to deploy these technologies or hinders their successful deployment.
ACES accelerates the cloud journey by enabling clients to innovate without disruption. ACES is helps clients navigate their digital transformation journeys by maintaining existing voice-based customizations while concurrently delivering the full value of AI and cloud-based capabilities.
ACES further enhances Avaya channel partners and systems integrators by offering a globally available, expert-led and innovative suite of AI, cloud and digital services.
The ACES team works with some of the largest and most complex contact centers in the world integrating the latest technologies into existing customer experience workflows.
ACES provides AI automation services that yield business efficiencies and enable exceptional customer experiences. For cloud evolution services, ACES provides seamless workflow migration and hybrid cloud services designed to prioritize customer and employee satisfaction.
"In an increasingly CX-focused business environment, it's clear that customers are not solely interested in purchasing technology; they are investing in outcomes," said Blair Pleasant, President & Principal Analyst of COMMfusion and a Co-Founder of UCStrategies. "With its reimagined ACES division, Avaya professional services offers more than just advanced AI, cloud and digital solutions, but also the promise of tangible results—enhanced customer experiences, improved operational efficiency, and ultimately, greater business success."
ACES also enables customers to easily add capabilities from Avaya's technology partners.
For example, ACES leveraged Avaya's partnerships with Calabrio, a customer experience intelligence company, to help Canada's largest propane supplier, Superior Propane, improve customer retention and reduce average call handle times. Superior Propane leveraged Calabrio's desktop and speech analytics capabilities to get an in-depth understanding of current processes, and as a result, they reduced average call handle time by 30 seconds per call.
"ACES represents Avaya's unwavering dedication to its customers by delivering transformative technology through AI, cloud, and digital solutions that create personalized experiences," said Emir Susic, Global Vice President, Avaya Customer Experience Services. "By meeting customers exactly where they are in their cloud migration, Avaya reinforces its commitment to guide organizations through their digital transformation journey."
For more information on ACES, visit us online.