Avaya have announced a new strategic partnership with Google and Alcatel-Lucent Enterprise, that will completely redefine their customers cloud journey.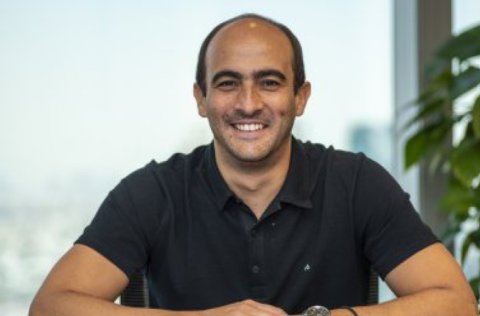 The announcement was made at their Avaya ENGAGE 2023 conference, which is being held in Orlando, Florida.
These enhancements enable customers to immediately benefit from cloud capabilities, including new features and functionality of Avaya Experience Platform, while preserving their existing on-premise environments.
Ahmed Helmy, Global Vice President and General Manager of Avaya Experience Platform, believes the new features and functionality they have added give their customers the autonomy to drive their cloud journey at their own pace.
"Avaya's innovation without disruption strategy sets it apart from competitors because it gives organizations the freedom to embrace the cloud journey at their own pace while protecting their existing investments and not disturbing their proprietary voice implementations. By seamlessly integrating cloud innovations with Avaya Experience Platform, Avaya enables customers to embark on their cloud journey confidently and effortlessly. Unlike 'pure cloud' vendors, Avaya allows customers to seamlessly layer innovative cloud capabilities onto their existing infrastructure to enhance customer and employee experiences while avoiding significant risks associated with typical 'rip and replace' approaches," said Helmy.
Avaya's innovation without disruption strategy facilitates mixed-estate deployments in which on-premise and cloud-based solutions seamlessly co-exist.
This co-existence is typically critical within large, complex deployments, particularly within highly sensitive and /or regulated situations, such as critical care hospitals, financial services and banking, governmental agencies, across many geographies throughout the world.
Avaya Experience Platform Connect
Avaya has introduced a suite of hybrid Avaya Experience Platform services, Avaya Experience Platform Connect, which empowers organizations to leverage their existing on-premises infrastructure for voice routing, call handling, and more, while accessing omnichannel voice and digital channels from the cloud.
Call Center Elite voice agents can now leverage advanced functionalities such as WebRTC voice, AI Noise Removal, and personalized unified agent desktops through Avaya Experience Platform Workspaces.
The flexibility and adaptability of Avaya solutions enable customers to augment and enhance agent and customer experiences through every interaction by:
Connecting digital touchpoints throughout the entire customer journey — from email, messaging, chat, social, etc. – as well as offering organizations the flexibility to Bring Your Own Channel ("BYOC").
Seamlessly expanding agent capacity for voice and digital channels from the cloud.
Introducing new channels to agents at a speed that is commensurate with their capacity and performance, helping organizations to embrace omnichannel adoption, while reducing anxiety and improving customer satisfaction.
Leveraging unified 360-degree views of the customer journey and analytics across all communication channels to provide much-needed customer engagement data to power the next generation of AI-enabled functionality.
Liz Miller, Vice President and Principal Analyst, at Constellation Research Inc, reiterated how many businesses simply can't afford to rip, replace and wait.
"When growth is reliant on experiences, businesses can't afford to keep riding the roller-coaster of rip, replace and wait. Revenue is on the line; rolling the dice isn't a strategy. This is why Avaya has doubled down on a commitment to their customers: Avaya will keep delivering innovation, but no customer gets left behind as the market continues to navigate the journey to the cloud. Avaya's approach centers around respecting the pace of change and reducing the amount of investment required for organizations to add best-in-cloud technologies onto their Avaya contact center platform and into their larger customer experience processes to drive better business outcomes and enterprise-wide value," said Miller.
The Avaya Experience Platform provides end-users, agents, supervisors, business analysts, administrators, and developers with tools to create powerful, efficient and intuitive experiences for their customers. Some recent key features that will benefit all stakeholders include:
End customers: Over 130 languages are now available to the Automation DialogFlow, expanding automated services to customers and enabling tailored services for a global audience.
For agents: Enriched customer calls with context data and streamlined CRM integration, enhancing collaboration and enabling personalized customer interactions.
For supervisors and business analysts: Upgraded reporting with cutting-edge data visualization and new KPIs, empowering data-driven decision-making and optimized team management.
For administrators: Enhanced orchestration and self-service capabilities, granting administrators greater agility in managing customer engagement workflows.
For developers: Released Customer Journey APIs and enhanced self-service APIs for complex automation, along with Queue Metrics Synchronous API to provide real-time insights into queue metrics, bolstering data accessibility and enabling efficient workflow automation.
Expanded Partnerships with Google Cloud and Alcatel-Lucent Enterprise
Avaya has continued to invest and strengthen strategic alliances with leading technology companies to enhance its cloud capabilities.
Collaboration with Google Cloud has resulted in next-generation contact center AI solutions, leveraging Avaya's industry-leading contact center technology with Google Cloud's AI and machine learning capabilities.
Additionally, Avaya Experience Platform is now formally certified for contact center under the Chrome Enterprise Recommended program for ChromeOS, which helps organizations find applications that make working on the web and in the cloud even better. Together, ChromeOS and Avaya Experience Platform boost agent productivity and enhance security.
Avaya's partnership with Alcatel-Lucent Enterprise is also helping customers across the globe continue to achieve their digital transformation goals.
"Our partnership with Avaya helps both our companies accelerate our customers' transformation to the cloud by delivering differentiated end user experiences, particularly in mission critical situations," said Rukmini Glanard, Chief Business Officer, Alcatel-Lucent Enterprise. "Avaya Experience Platform is a powerful portfolio that can help businesses of all sizes transform their communications. Avaya Experience Platform and Alcatel-Lucent Enterprise Digital Age Networking combine our complementary world-class enterprise solutions to support our customers' digital transformation. We believe that this partnership will really help our customers to succeed in the digital age."
By expanding its cloud capabilities and delivering innovative solutions, Avaya reaffirms its commitment to enabling customers on their cloud journey while protecting their on-premise investments and driving exceptional customer experiences.
For more information on Avaya Experience Platform, click here.