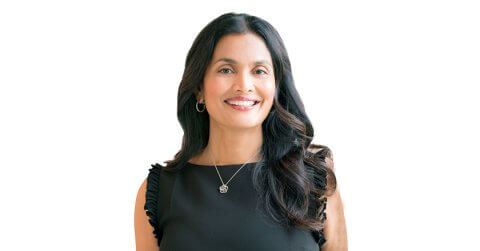 Cisco is advancing customers' modern application security needs along their cloud journey with the introduction of a new solution.
Announced last week at Cisco LIVE 2023, Cisco's Cloud Native Application Security solution, Panoptica, will now provide end-to-end lifecycle protection for cloud native application environments, from development to deployment to production.
This will secure modern applications from the start and help teams identify risks easily, address alerts that matter most first, and ultimately remediate the most important vulnerabilities with powerful attack path analysis.
The capability addresses challenges that organisations worldwide are grappling with amid surging demand for applications to drive core business processes alongside the complexity of securing application development and deployment, across hybrid and multicloud environments.
"Our customers deserve a true partner and total confidence in the protection of their critical applications, data and workloads", said Liz Centoni, Executive Vice President, Chief Strategy Officer and General Manager of Applications at Cisco. "Panoptica offers a differentiated experience by bringing these powerful capabilities together for complete code to cloud security coverage. Backed by Cisco's unrivaled portfolio of end-to-end security solutions, we're here to help our customers supercharge their application security at scale".
The innovation in Cloud Native Application Security represents an important step in Cisco's accelerating end-to-end Security strategy. Cisco is uniquely positioned to be able to secure organisations' networks, devices, users and now applications.
Cisco Cloud Native Application Security Spans Development to Runtime
Panoptica will include an integrated and simplified visual dashboard experience with seamless scalability across clusters and multicloud environments. This will allow teams to secure APIs as well serverless, containerized, and Kubernetes environments holistically, with less complexity and more efficiency.
The Cloud Workload Protection (CWPP) module in Panoptica provides coverage across APIs, containers, serverless environments, and delivers runtime security. Further capabilities will be added, this September, with the addition of Cloud Security Posture Management (CSPM), which will deliver continuous cloud security compliance and monitoring at scale, giving customers full visibility into their entire inventory of cloud assets, including Kubernetes clusters.
API Logic Protection gives operations teams a clear picture of and path towards policy governance for APIs, rather than requiring developers to perform extensive security research on a case-by-case basis. Plus, Infrastructure as Code (IaC) Scanning allows developers to ensure cloud infrastructure code is secure from the start.
Customers can then combine all the data and insights from these security tools together with Panoptica's new Attack Path Engine to more richly protect activity, rapidly apply policy management, and remediate problems with automated support.
Cisco Expands its Application Security Integrations, especially in Full Stack Observability
In addition to end-to-end application security, organisations need to understand how cloud application vulnerabilities can have further repercussions across the business.
The Security Insights module for Cloud Native Application Observability, built on the Cisco Full-Stack Observability Platform, will integrate with Panoptica for real-time visibility, prioritised insights, and recommendations to address security issues across critical applications based on business risk.
Security Insights provides differentiated runtime data security to detect and protect against leakage of sensitive data. With real-time vulnerability risk scoring and telemetry to help prioritise top business risks, the right people get the right recommended actions—at the right time.
The announcements and the additional capabilities coming in September, including Panoptica's holistic cloud native application security capabilities demonstrate Cisco's commitment to delivering a portfolio of industry-leading security coverage for organisations looking to protect all vital operations and data across the business, from networking and IT infrastructure to user management, cloud applications, APIs, and more.