Asslan Salloum, Unified Communications and Collaboration Lead, Middle East, Africa & Turkey, Avaya, explains how organisations can catapult themselves into the future of work with a simple and powerful framework designed to aid Total Experience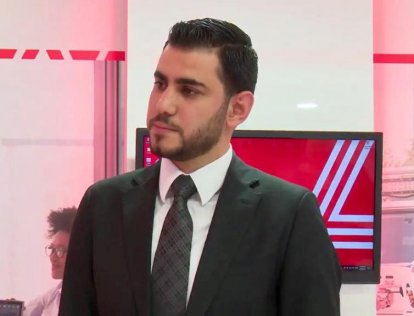 Over the past year, the focus on Unified Communications has shifted from an area of increased interest to a necessity for business continuity. While organisations quickly spooled up the technologies required for basic remote working, it has taken a little longer for many to work out exactly how to truly enable a remote workforce.
The need for action on this is pressing. According to the Life And Work Beyond 2020 study, commissioned by Avaya, those who reported being happier in 2020 than in 2019 identified working from home as a key driver of that happiness. And almost half (46%) prefer to work remotely or at least be given the option and tools to do. Conversely, 52% worry about going back to a fully in-office workday.
Avaya believes it can help organisations not only address the challenges of this new work-from-anywhere world, but actually come out of it better than ever. To see what its technology approach means for the future of work, and how it can help organisations address these trends, we spoke to Asslan Salloum, Unified Communications and Collaboration Lead, Middle East, Africa & Turkey, Avaya.
What have organisations learned about UC over the past year?
The pandemic has compressed years of work-from-anywhere adoption culture into months, but trying to adopt a 'business as usual' approach by just remote-enabling employees with a bunch of apps is clearly not enough.
For example, one of the biggest issues that organisations report is employees struggling with the fatigue of managing too many separate apps. They're constantly switching between their video conferencing, their messaging, their email, their task management, and more. All while figuring out new ways to do business. Clearly this isn't sustainable, particularly when work-from-anywhere is here to stay.
How do organisations address that specific point around app overload?
This is where we have seen the rise of workstream collaboration, which replaces disparate communications tools with easy-to-navigate virtual workspaces, and is built with today's distributed work environment in mind.
It's very exciting in that it's driving a new conversation around remote employee and customer engagement.
How do workstream collaboration solutions differ from, say, a regular video conferencing solution?
I can't speak to other solutions out on the market, but I can certainly say what's under the hood of our platform, Avaya Spaces, that sets it apart. We've leveraged the powerful framework of Avaya OneCloud CPaaS to enhance and simplify Avaya Spaces. This means we can provide sophisticated workstream collaboration capabilities within a unified, integrated, all-in-one solution, with zero business disruption. And because it's built on CPaaS, it can help organisations to transform legacy communications into the new future of work.
Talk us through what exactly CPaaS is.
CPaaS is at the core of the composable enterprise vision. Organisations today are looking at Total Experience strategies, which reimagine customer and employee journeys to the point that any experience across any touchpoint is effortless. These strategies are made up of lots of composable solutions, which address specific use cases and experiences.
So you'll look at Unified Communications as a Service (UCaaS), which delivers best-of-breed building blocks in the area of employee experience and work automation. And then you'll look at Contact Centre as a Service (CCaaS), which enables the creation of unforgettable multiexperiences for customers.
But CPaaS is the force multiplier that can truly enable a Total Experience strategy across the enterprise. It enables organisations to rapidly innovate to address a wide range of use cases. It provides a layer that accelerates the pace of innovation on top of monolithic on-premises or cloud communications infrastructure. It connects them with the latest API-driven cloud-based capabilities, that they can then use to compose new experiences.
What does the rise of CPaaS-enabled workstream collaboration mean for the future of work? What else is possible?
Forget about the future – even today we're enabling AI in the cloud through our CPaaS solutions. For example, going back to Avaya Spaces, we can quickly spool up features like AI-powered background replacement and noise elimination. We can create virtual work environments so it looks like workers are in an office or briefing centre while eliminating distractions like barking dogs.
And this is just the start. Going forward, AI will enable virtual cosmetics, fixing, for example, poor lighting or camera haze. Presentations will be enhanced with AI for more engaging meeting experiences.
AI from the cloud also takes on more of the form of digital co-workers to get work done. Searchable AI transcriptions will differentiate voices, accurate real-time closed captions and translation, generate meeting minutes, identify and create tasks from within meetings or conversation streams. Richer voice commands will be available, while anticipatory search across multiple data sources will prioritise results based on activity. And if the AI is cloud-based, and not reliant on processing power in the device, it works on nearly anything – old or new.
That's all enabled through a framework like our CPaaS platform.
Communications-enable apps with the workflow integration you need and built the experiences you want with Avaya OneCloud CPaaS. Click here to get started.