In today's competitive business environment, IT organisations need to provide a high-quality and productive IT environment for continuously growing internal users and external customers. In addition, enterprise application environments have become increasingly unpredictable as their IT infrastructure requirements grow in complexity and size. Mission-critical business application performance is highly sensitive to storage performance and latency, and highly dependent on the resilience of the enterprise IT environment.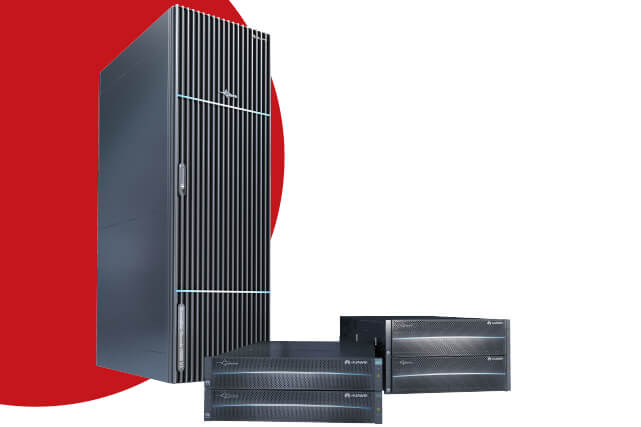 Huawei OceanStor Dorado V3 fully satisfies the high performance and resilience requirements of mission-critical business applications. It helps customers in finance, manufacturing, telecoms and other sectors to enhance their database services and virtualisation environments with the best total cost of ownership.
Huawei's OceanStor Dorado V3 all-flash storage is able to deliver 0.5 ms consistent latency by incorporating intelligent chips, NVMe architectures, and Huawei's FlashLink® intelligent algorithms to achieve end-to-end optimisations from SSDs and controllers, which help improve the application performance threefold. It can scale out to 16 controllers and can reach to 7 million IOPS, making it capable of meeting growing business requirements.
System architecture
OceanStor Dorado V3 all-flash storage systems use Huawei OceanStor OS as the operating system and inherit abundant features of the operating system. The SSDs of the storage systems have been optimised to deliver optimal performance at a cost-effective price.
In addition, the storage systems are able to support various host ports such Fiber Channel ports, Ethernet iSCSI ports, as well as high-speed low-latency InfiniBand (IB) ports.
OceanStor Dorado implements a series of intelligent algorithms (FlashLink AI algorithms) for large-block sequential write, independent metadata partitioning, I/O priority adjustment, and coordination between the storage controller and SSDs to optimise data layouts.
The scale-out technology adopted by OceanStor Dorado V3 expands the number of controller enclosures to ensure linear growth of capacity and performance at a stable low latency, whereas the scale-up technology adds disk enclosures and disks to expand the capacity. When the capacity increases, the back-end data balancing mechanism automatically balances data among all disks.
Key characteristics of OceanStor Dorado V3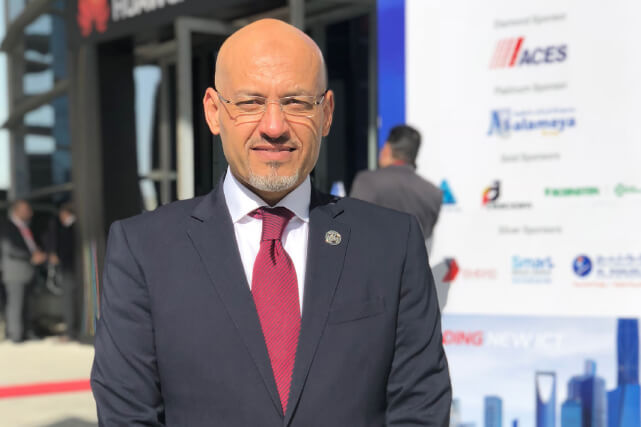 Outstanding performance: Provides 7 million IOPS, 0.5 ms consistent low latency, improving application performance by 3x.
Stability and reliability: Adopts abundant end-to-end reliability technologies. The gateway-free active-active solution can provide, delivering 99.9999% business availability. In additon, it can be smoothly upgraded to a 3DC solution.
Convergence and efficiency: The inline data reduction technologies (inline deduplication and compression) can achieve 3:1 data reduction ratio and enable enterprises to reduce OPEX by 75%.
Innovative chips; Huawei implemented special Intelligent chips inside Dorado:
SSD controller chip: runs special algorithm to accelerate data read and write. The write latency is as short as 40 μs, which is 10% faster than competitors.
Multi-protocol interface chip: Intelligently parses front-end protocols including 32 Fiber Channel and Ethernet protocols with forward compatibility. This module improves storage performance by 20%.
BMC management chip: Implements intelligent and comprehensive fault management. Fault location accuracy is up to 93%, shortening fault recovery times from 2 hours to 10 minutes.
Wide compatibility: Upgrading existing storage systems to all-flash storage involves migrating data between different storage systems that use different operating systems and application software. This can be a critical challenge in terms of compatibility. OceanStor Dorado V3 is compatible with over 300 mainstream storage systems and 98% of IT infrastructures, enabling smooth upgrades that do not affect business and helping data centres transition easily to flash.
Interconnection: Deploying all-flash systems at both active and passive sites increases costs for data centers. To solve this problem, the OceanStor Dorado V3 can interconnect with OceanStor V5 converged storage series, helping users build cost-effective disaster recovery protection schemes and protect their investment.
DCIG evaluated 32 mainstream All-Flash Arrays (AFAs) and gave the Huawei OceanStor Dorado the Highest Recommended Ranking based on performance, management, software, hardware, virtualisation, and technical support.
ESG Lab performed hands-on testing of the Huawei OceanStor Dorado V3 all-flash storage. Their five-year TCO analysis highlights the system's financial advantages over hybrid and first-generation all-flash storage systems from major vendors