Huawei used its fourth annual Ultra-Broadband Forum at the Hangzhou International Expo Centre in China to announce a new strategy for how telecom carriers can transform their services in the era of the "all-cloud" network. A selection of the firm's globally-recognised customers and industry experts descended on the site of the 2016 G20 summit.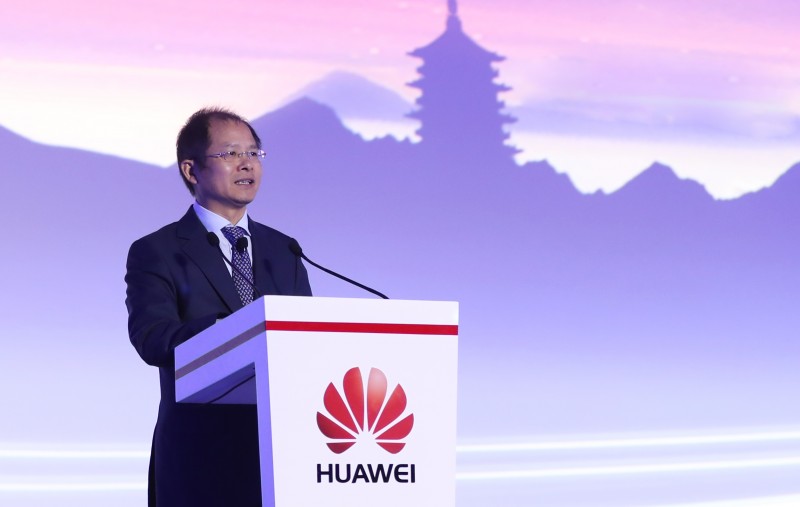 If one thing was clear from the 2017 Ultra-Broadband Forum, it's that work is needed in the telecoms industry. Not because services are inadequate, but that the onslaught of artificial intelligence, video and Big Data will completely move the goal posts for telcos in the coming years. Even some of the world's household brands and gatekeepers for China's critical infrastructure, present at UBBF, acknowledged the stern challenges that lie ahead.
Huawei research shows that government and enterprise customers have three major requirements for leased line services: on-demand, flexible services at competitive prices; rapid, easy service provisioning with bandwidth on-demand; and SLAs that can be visualised, checked and assured. UBBF made perfectly clear that work would have to be done to deliver these objectives in the coming 10 years.
Huawei's rotating CEO Eric Xu kicked off the event by highlighting how the firm's research indicates that businesses are generally unsatisfied in terms of what telco providers can offer. "Enterprise customers feel that carriers are not responsive," he said. "Pricing models are rigid, and processes within are inadequate. Whenever it comes to customers, models should be flexible. There's still a gap between enterprise expectations and what carriers deliver. A network alone is not enough."
He went on to highlight the need for carriers to re-position their leased line business. "Huawei is committed to working with carriers to build compelling leased line services for the B2B segment, to navigate challenges and to seize opportunities from the increasing adoption of cloud services," he said. "One of the most prominent challenges comes from cloud service providers: they are eyeing the B2B market, too."
Xu underlined how cloud-based private lines would be see increasing demand in the coming years, with B2B cloud services becoming a prominent model. "Fiber to the enterprise is a must," he said. "Cloud is becoming a new opportunity for carriers going forward. They need to increase their adoption so that they can give themselves momentum. Cloud service providers are building more data centres and infrastructure, and moving data centres closer to end users. If they continue like this, lease line businesses could be cannibalised."
Executive director and president of Huawei's Carrier Business Group, Ryan Ding, also highlighted the criticality of providing "quality broadband". According to statistics from the International Telecommunication Union, global broadband penetration increased from 18 percent in 2006 to 52 percent by the end of 2016. Ding said that as a result of this increase, experience is becoming a bottleneck that plagues broadband development, and that operators need to provide a better experience to meet the needs of individuals and enterprises. By increasing the efficiency of broadband investment and shortening its payback period, operators can achieve sustainable development, Ding said.
Following Xu's and Ding's remarks, Huawei's president of products and solutions David Wang launched the firm's 'All-Intelligent Network'. By integrating network managers and controllers, the All-Intelligent Network connects new SDN networks and traditional networks, which enables "one-click" services and end-to-end automatic service provisioning. The Network is able to automatically generate and optimise policies based on service and network SLAs, enabling networks to evolve from open-loop configuration to closed-loop optimisation. It decouples networks into two layers – an elastic transport layer, and a flexible and agile service layer. Latency is also set to be reduced from "30 to 5 milliseconds."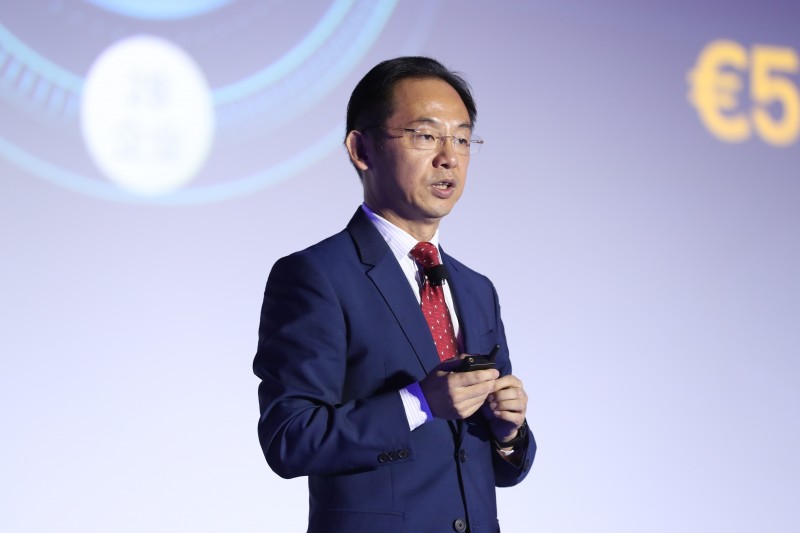 "The All-Intelligent Network is the focus of our investment and innovation when it comes to future networks," Wang said. "We are confident that it will help carriers better seize the strategic opportunities in video, enterprise cloud adoption, and 5G, and unleash the power of ultra-broadband to enable ultimate business success."
With a total of 596 million customers across its mobile, fixed broadband, fixed phones and IPTV businesses, China Telecom has some of the highest bandwidth demands in the world. However, even executive vice president Gao Tongqing, a guest speaker on day one of UBBF, was willing to admit that a firm with such a large customer base would be forced to evaluate how it could enhance the quality of its service. "We need to transform ourselves to face the new era," Gao said. "If we can build a network that provides the best possible user experience, then we have much better chance of succeeding. Gaming, entertainment and a new world driven by Big Data and artificial intelligence means that we have to focus on network intelligence."
Gao went on to add that networks would be the key to the future success of telcos. "We need to leverage our strength as operators – which lies in connectivity – to accelerate our strength in technology. Now that we're in the huge traffic volumes, upgrading to the gigabit era, the network is critical in promoting the development of our industry."
One of Europe's biggest markets was next on the agenda, and Deutsche Telekom's senior vice president of group technology innovation and deputy chief technology officer, Arash Ashouriha, discussed the challenges the German firm is facing in developing connectivity that can cater for the demands of the future. The firm has recently demoed its first 5G standard, but Ashouriha believes its official release will depend on other technologies. "We're working with the industry on building the next Internet," he said. "The Internet of today was built in the 80s and 90s. The next Internet will comprise people, things, everything."
He went on to discuss how telcos were under increasing pressure to innovate, but that need had to be balanced with smart economics. "As 4K video and video on-demand become more popular, the challenge for us is keeping ahead of the curve, while also making money," he said. "We need to completely transform our production model, and for that we need a lightsabre, but our tools feel stone age. Our main competitor is OTT players; we spend money, do the hard work and they build something fast and smooth on top of it. Although fiber is the ultimate game, we need to look at the economics of it. In Germany, building it is complicated and expensive. Delivering FTTH to every household would cost €80 billion."
Industry expert Wei Leping, executive director of the Science and Technology Committee of China's Ministry of Industry and Information Technology, used his session to highlight the need for networks to transform, and said that realistic targets would have to be set in order to see improvement. "There are four problems with existing networks," he said. "It's hard to change networks to adapt to Internet applications; closed networks with black boxes are prevalent; services are siloed, making it hard to share resources; and multiple-vendor environments are common. Network transformation is like moving from spaghetti to lasagna – they'll move from vertical siloes to a horizontal, three-layer architecture. There is light at the end of the tunnel, but the road is tortuous; 2025 is a realistic blueprint for the future."
UBBF also drew one of the world's most renowned entertainment companies to Hangzhou. Chief telecom officer of 20th Century Fox Film Corporation, Hanno Basse, highlighted how the world-renowned Titanic and Avatar producer expects to see hugely increasing bandwidth demands as a result of the increasing realism and quality of its future media products. The firm is currently working on delivering virtual reality experiences for its Kingsman 2 and War of the Planet of the Apes VR films, among others, but Basse conceded there work was still to be done if viewers were to get the most thrilling cinematic experience possible. "For virtual and augmented reality, the headset image quality still needs to improve," he said. "In terms of video quality, meanwhile, additional resolution alone is not enough. We need 4k high dynamic range, which gives a more vibrant, sharper experience. We want to deliver 4k HDR releases for all 20th Century Fox releases, but it requires very high bandwidth."