One of the world's 30 biggest companies by revenue, China Construction Bank is determined to expand its global customer base of 693 million through its MENA Dubai hub. CIO Jin Panshi has technologically transformed the bank over the last seven years, decreasing the reliance on costly mainframe computing, and moving CCB into a cloud-led, ultra-broadband-driven era of AI and innovation.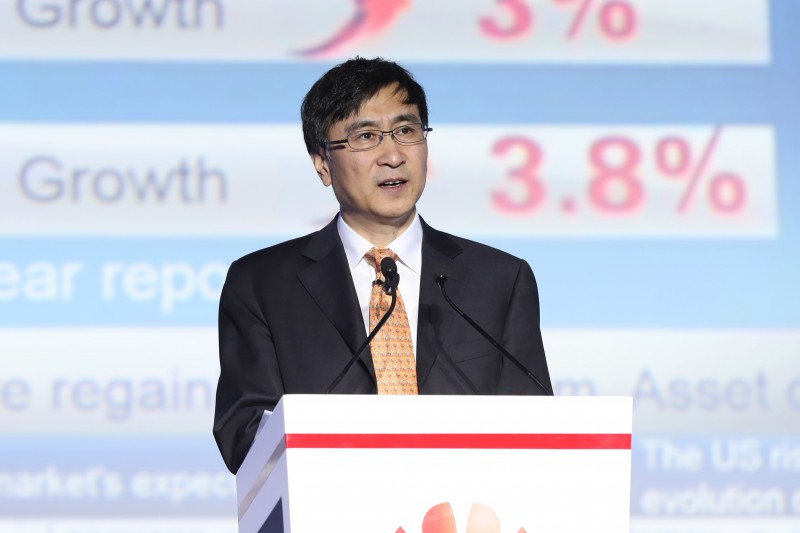 China Construction Bank's name may not be a household one in the Middle East, but the stats speak for themselves in evoking the bank's vast resources and influence within China, and across the world. With 363,000 employees on its books, CCB is consistently ranked in the top 30 of the Global Fortune 500 and currently has over $3 trillion worth of assets. In 2015, it was the second largest bank in the world by market capitalisation, and the sixth largest company in the world by revenue.
The firm's regional headquarters is in DIFC, an office which manages the assets, liabilities and business of CCB for the Middle East and North Africa region. In line with China's national strategy of 'one belt, one road', combined with Dubai's strategic position as a centre of cross-border trade and finance in the MENA region, CCB's DIFC base aims to provide financial services to Chinese customers, and aims to extend the firm's services through the "bridge" of Dubai, connecting China, the Middle East and North Africa region.
The strategy behind these vast expansion plans is the result of the firm's decision to remodel its entire business processes around technology. "When you look at the development of a bank, it is an enterprise, but has financial institutions within that have their own products," China Construction Bank's CIO Jin Panshi says. "A bank is like a large, complex building, and to manage it, you need to assemble parts and construct a system." In the age of digitalisation, this is now more complex than ever. "We see systems becoming increasingly integrated, and that's why we encourage enterprise innovation," Jin says.
Over the last few years, as its vast customer base has continued to expand, CCB acknowledged that it needed to enhance its technology infrastructure if it was to effectively deliver the technologically-driven services that its customers craved. "There are lots of undercurrents to the way we deliver our technology – behind-the-scenes work that is crucial to the way we develop new services," Jin says. "Six or seven years ago, we said that if we didn't build a new era of IT systems, then we wouldn't be ready for digital disruption. We needed new systems and talent to build the right workforce. We work tirelessly on delivering innovation, and in our customer-centric evolution, we've never stopped or looked back."
The first priority that Jin sought to address was CCB's connectivity, as this would be crucial in delivering bandwidth-intensive applications and services to its customers. "I think the market is in urgent need for ultra-broadband, particularly in traditional banking activities," Jin says. "In this day and age, there's a real need for apps that rely heavily on broadband. Fintech is creating a new ecosystem for CCB. If the benefits of technology can be realised as soon as possible, then I think banks will be able to give customers a better all-round experience."
A key part of this improved experience would be technologies that are set to put unprecedented demands on networks. "We felt that our network bandwidth was not enough for what we needed," Jin says. "We don't just need bandwidth for 4K or HD video, but we also felt that AI capabilities, including voice and facial recognition, were urgently needed. Wherever there is a demand for these kinds of technologies, we have to be able to deliver a service. It comes down to the fact that we want efficient, effective, customer-centric service so that our clients are satisfied, and that their needs are tailored to."
Jin enlisted Huawei as a partner to enhance the quality of CCB's connectivity, and the move has served as a springboard for widespread innovation within the company. "Our evolution has moved in tandem with our increasing bandwidth; a boost to our bandwidth has always meant a boost for our technology," he says. "It's helped us to gain impetus for the new normal. CCB's development has a lot to do with moving towards a company-wide culture of technology development."
Put simply, the partnership has been transformative for CCB, and has allowed it to deliver a "consistent" IT experience via a new core system from its Beijing HQ to the 29 locations in which it operates around the world. CCB's branches and offices are able to share IT resources through integrated support that is accessible from the Dubai office.
Like any bank, CCB has had to adapt the ways it develops technology, and enables a culture that can open up new business models in order to grow within these new markets. Central to this has been the design of a new IT architecture that consists of seven layers – channel, channel integration, customer service integration, application integration, external integration, product service, data integration and management analysis layers – and 12 platforms. This new model has been critical in establishing new workflows that enable product innovation. "CCB sticks to proprietary innovation, and has carried out enterprise-level transformation in its business models, technology and deployment processes," Jin says. "Our digital transformation strategy revolves around business transformation, technology transformation and knowledge transformation."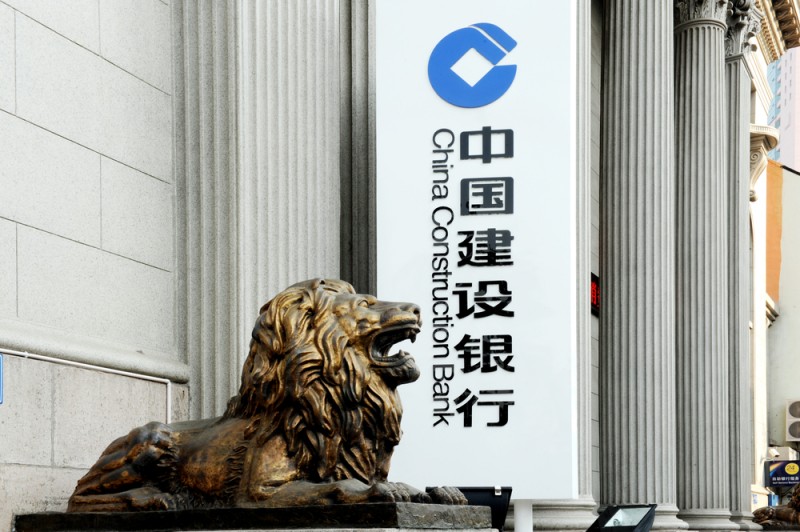 CCB has now migrated "83 percent" of its distributed applications to a cloud environment, which has had a significant knock-on effect on its mainframe utilisation rate, dropping from 90 percent to 70. "This has saved us $150 million a year," Jin says. "CCB's cloud is the biggest in China's domestic market, and if the service requirements are high for our 683 million global customers, we can scale on-demand."
The move to the cloud has not been without some reliance on legacy technology, however. CCB still depends on mainframes for transaction processing, but the shift away from what constitutes an expensive operational model is well underway. "For historical reasons, banks in China have been reliant on mainframe technologies," Jin says. "Mainframes are useful for liability and scalability, but have become too expensive. Our strategy is to run our core transactions on a mainframe, and use cloud for others."
CCB has also strived to introduce customer-facing technologies that can not only deliver improved service, but have also eased the burden on back-end operations. Xiao Wei, CCB's smart customer service assistant, has proved to be a game-changer in the way the Bank deals with clients. Largely used via voice activation through China's hugely popular WeChat ecosystem, Xiao Wei already has an average of 5 million daily interactions with customers, and has freed up 10,000 manual tellers to focus on other areas of customer service, while the service delivers response accuracy levels of 93 percent.
IT security is naturally a major concern for any bank, meanwhile, and with such a vast global presence, the risk CCB faces on a daily basis is one that comes at a huge scale. CCB has introduced a digital signature service and facial recognition technology to reduce the risk of fraud. "Over $40 million worth of transactions have been voided as a result of this new system," Jin says.
CCB is also working with telecom carriers to increase the security levels around mobile banking. The bank has rolled out a service that sends alerts to the Chinese authorities if cybercriminals attempt to install trojans on customers' mobile devices. "Working with carriers to make mobile banking safer is a top priority for us," Jin says. "I'm very confident that CCB has very safe systems. As long as we can ensure that cybercriminals are not within our network, CCB can ensure the bank is secure."
Reflecting on the transformative change that he has initiated over the last few years, Jin believes that the ability to enhance CCB's network proved pivotal in the way that it could deliver new technology services. "Carriers give us useful services, and CCB is happy to spend money in this area," he says. "We've still got a long way to go with ultra-broadband. In the context of this transition, we think it's very important to work with the industry in order to help us transform to mobile networks. At this critical juncture, CCB trying to move ahead, and in order for us to do that we want finance and technology to be integrated. This is the conclusion of one part of our journey but the start of another."