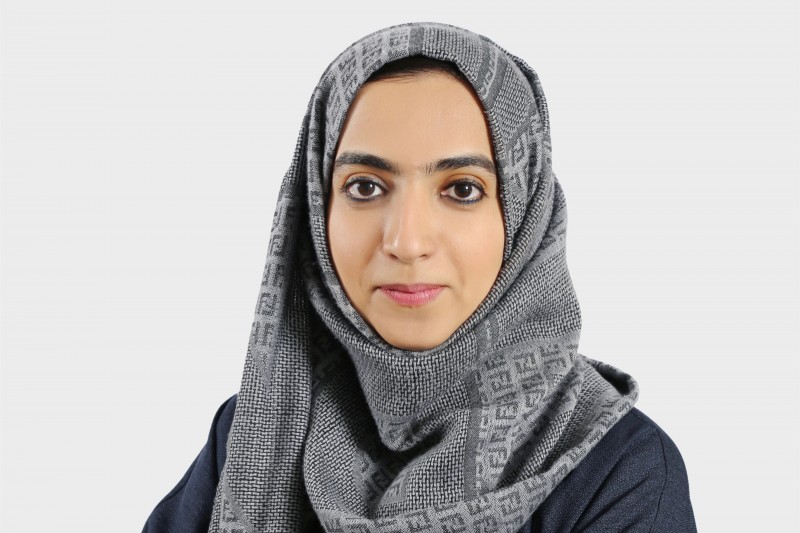 Deep in the desert, approximately 300 kilometres south of the city of Abu Dhabi and 70 kilometres from the town of Ruwais, sits a row of huge concrete domes. They have been under construction since July 2012, and will ultimately become the four reactor buildings of the UAE's first nuclear energy plant – known as 'Barakah.'
While the term 'nuclear' may be alien to some of us – or frightening even, when you consider the latest headlines surrounding United States president Donald Trump and North Korea's supreme leader Kim Jong-Un's war of words – that's not necessarily surprising, when we live in a region that has historically been powered by its vast oil reserves.
But recent government studies have shown that energy demand in the UAE is growing at an annual rate of approximately 5 percent – almost twice that of the global average. The need to develop a reliable supply of power triggered the formation of The UAE Peaceful Nuclear Energy Program, and Emirates Nuclear Energy Corporation (ENEC) in 2009 – the company that has since taken charge of spearheading Barakah's progress.
Constructing four APR1400 nuclear reactors, which – according to ENEC – are among "the most technologically advanced nuclear reactor designs in the world," is no small task for the company's 1,700 employees – a figure which is expected to grow to 2,500 by 2020 in order to operate and maintain the plant. The APR1400 is a pressurised water reactor (PWR), and each unit produces up to 1400 megawatts of electricity which will meet ENEC's target of producing 25 percent of the UAE's total energy needs upon the site's completion in 2020.
However, this target is unachievable without sophisticated technology. Ensuring the smooth running of the back-end operations behind these reactors is ENEC's ICT director, Alia Al Hammadi. She has been in the role since 2013, but has almost 15 years of experience in business and IT, having previously worked across sectors including oil and gas, logistics and trade, and research and development. "My technology career has provided me with the freedom and success to follow my passion, and has allowed me to give back to the community using my experience and skills," she says.
Al Hammadi believes that the UAE is "leading the region, and in many ways the world," in regards to the implementation of peaceful nuclear energy. "The UAE Peaceful Nuclear Energy Program has several differentiating features that have helped make this country a role model for the use of nuclear energy for peaceful purposes, and has demonstrated how to develop a civil nuclear energy programme from scratch," she says.
In establishing such a major site where there is a risk of radiation exposure, meanwhile, safety has understandably been a top priority. Barakah underwent vigorous approval processes surrounding safety, transparency and security from the Federal Authority for Nuclear Regulation (FANR) before construction could begin in 2012. However, ENEC claims that nuclear energy plants actually represent one of the smallest sources of radiation exposure to the public. The company's website states that, "If you stood at the site boundary for a whole year, you would receive less than a quarter of the radiation you would get from a chest x-ray at the doctors."
Aside from the technology that will be involved in operating the reactors once they are complete, Al Hammadi believes that technology influences almost every aspect of operations at ENEC, whether that be at the Masdar City headquarters, or onsite at Barakah.
"At the most basic level, technology influences the way we communicate at ENEC, and at the most advanced level it forms the backbone of the plant's safety and security systems, ensuring our operators and inspectors have the information they need to make decisions and go about their duties with confidence," she says.
Al Hammadi adds that ENEC has implemented a range of sophisticated design systems and technology tools to ensure "optimal plant performance, reliability and safety."
"Through the use of analytics and an integration between information and operational technology, energy plants can optimise their performance and improve reliability, while minimising maintenance and operational costs," she says.
ENEC has also implemented technologies across company operations that "might not automatically be associated" with the nuclear energy industry, such as virtual reality, Internet of Things (IoT) devices and 3D printing. "All of these initiatives have enabled us to vastly improve our operator training programmes, engineering design review processes, future plant operations and maintenance, and crisis simulations for training and safety purposes," says Al Hammadi.
The firm has established its own 'Simulator Training Centre' at the plant, which includes exact replicas of the control rooms in each reactor, and intends to prepare staff members in understanding how to respond to scenarios in the most realistic way possible. "Using the latest, state-of-the-art simulation and training programmes has provided us with insights and understanding into the plant's operational characteristics, control and safety systems and response to simulated situations," adds Al Hammadi. "This, in turn, helps us ensure that our operators, managers and staff are fully equipped and prepared to handle every aspect of the plant."
Fundamentally, the UAE's nuclear energy programme has been designed to support the country's long-term economic growth. Investing heavily in the development of the "next generation of nuclear energy leaders" has been a primary focus within the initiative, explains Al Hammadi. ENEC has partnered with Khalifa University, the Federal Authority for Nuclear Regulation, and Abu Dhabi Polytechnic – along with other international academic institutions – to implement a scholarship programme.
"The programme will provide UAE nationals with an unparalleled opportunity to be a part of this high-tech sector, which is expected to be a cornerstone of this country's economy for decades to come," says Al Hammadi.
As things stand, 60 percent of ENEC's workforce is made up of UAE nationals, while 20 percent of employees are female – a statistic that is above the global average of women in nuclear professions, and one that Al Hammadi herself, is particularly proud of.
"As women in the UAE, we are honoured and blessed by the support and opportunities we receive from the government, and I am proud to be able to serve my country by working in this unique industry," she says.
As vice chairwoman for ENEC's Women in Nuclear (WiN) Committee in the UAE, and an ambassador of the Emirates Digital Association for Women, Al Hammadi is a major advocate of women taking employment in STEM roles. "It is considered common knowledge that the IT industry has historically been male-dominated, and I am proud to see more women joining the industry every year," she says.