Since the firm's establishment in 2002, Deyaar has emerged as one of the leading residential and commercial developers in the UAE's competitive real estate market. By combining innovative strategies with the latest emerging technologies, newly appointed senior IT manager Faisal Ali is striving to provide unrivalled customer service.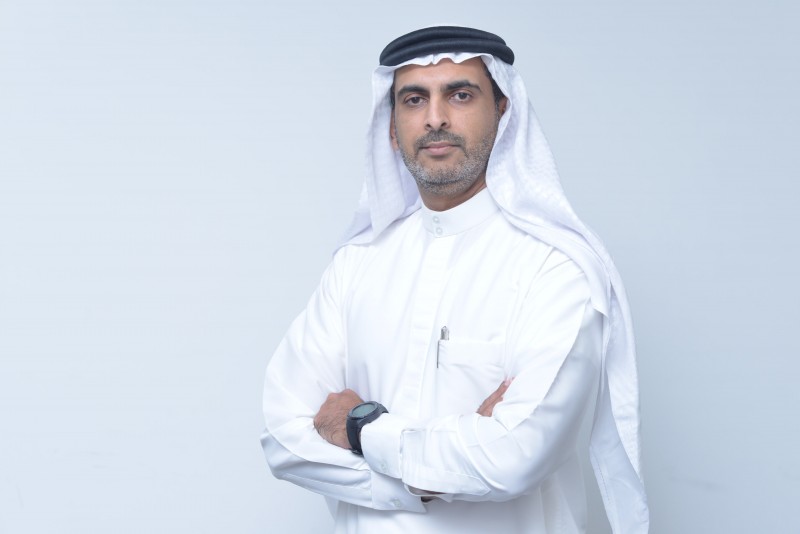 Deyaar's services include property, community and facility management, as well as property development. It has become a well-known brand throughout the emirate over the years, with both residential and commercial properties situated in fashionable neighbourhoods including Business Bay, DIFC, Jumeirah Lakes Towers and Dubai Silicon Oasis. The stellar project of the moment, in Ali's opinion, is a multi-purpose area of Dubai Production City, which is set to house 27 buildings and will be known as 'Midtown.'
"I'm a forward thinker, and Midtown is definitely the flagship product for our company at the moment," he says. "The project is split into six districts, and the first two are set to be complete by the end of 2019, so we have been giving some serious thought to the services and technologies that we will deliver to residents in order to add value to their everyday lives."
Ali believes that there are a whole host of technologies that will impact the property development market in coming years, but has his eye on the Internet of Things as playing a major part in Deyaar's progress with the Midtown project.
"Everyone is talking about IoT, but we will be looking at it from a consumer perspective rather than a developer perspective, which I think separates us from our competitors in the market," he says. "When we talk about IoT, it's not just about implementing a bunch of random devices that can talk to each other; we're intending to build real intelligence within this network. It's about bringing artificial intelligence into play, introducing blockchain for security reasons, and then packaging all of the smart services together into one solution for the benefit of people that live in Deyaar's properties."
A firm believer that this industry should be centred around "services, not nuts and bolts," Ali is currently investigating the possibility of installing a range of technologies into the Midtown development, before they become outdated.
"If you only look at the technology that is out there now, by the time you come to implement it, it's already old," he says. "We have to look ahead of the second and third generation of IoT, and envision what is beyond the horizon, so that we can construct a roadmap to work towards it."
One solution Ali is particularly invested in is smart parking. While he believes the technology is "in its infancy today," he's adamant that it has the potential to add real value to Dubai residents' daily lives. "Think about how frustrating it is when you almost reach a parking space, and someone else takes it," he says. "If we set up a smart parking app, connected to smart poles within a car park, you could be assigned a particular space via the app, and then a smart pole could block the space until you come within range, as it'll recognise your car as having the assigned digital note confirming your space."
Ali is also contemplating the possibility of introducing a smart valet parking solution, which could correspond with apps such as Google Maps, which could pick up a user's location when they approach a hotel or mall where their car is due to be parked or collected from. "We are constantly thinking about how we can enhance our services through technology in line with Vision 2021 to provide better experiences for our customers," he says. "We're giving these solutions real consideration, but the technology needs to mature before we can look at implementing these services."
Aside from onsite IoT initiatives at Deyaar's properties, Ali is also looking to revamp Deyaar's internal infrastructure, in line with his vision to encourage sustainable and cost efficient methodologies. "We're looking to bring in a 'one device' initiative, so that the entire company would own the same device," he explains. "Maintaining one device is a lot cheaper than maintaining a plethora of devices."
Ali adds that he has analysed the idea from two perspectives. "Firstly, having one device across the board would result in a much better agreement from suppliers, and secondly, we would consume much less energy if we were operating just one device. Both of these reasons will ultimately be more cost efficient in the long run," he says. "I recently did a very simple calculation, and worked out that if we moved from all the different devices that we currently have to a low energy footprint device, theoretically we could save 152 metric tons of carbon a year."
In simple terms, that equates to saving 15,000 trees over a period of 10 years. "To me, it makes perfect sense," he adds.
What's more, Ali hopes to pursue a paperless strategy within Deyaar's processes, following the adoption of the 'one device' initiative. "I want to look at our managed print rate, because people are still printing so many documents unnecessarily," he says. "I want to ensure every employee has a stylus, because with Windows 10 today and the widespread availability of touchscreens, we should be able to sign documents online with no real need to print. We could save even more trees doing that too, I just haven't had chance to do the calculation yet," he quips.
Deyaar is currently in the process of migrating its company data onto the cloud, and Ali says the coming 12 months will be spent "hybridising" this data. "Typically, we go out on site at the beginning of a project and there is no connectivity or availability there," he explains. "Now, with the hybridisation of data centres with the cloud, we have the ability to present and access data anytime, anywhere, and I can run my entire office from a handheld mobile device. The simplicity is just brilliant."
The firm has some exciting announcements coming up at the annual CityScape exhibition, which will be held in Dubai next month. "In terms of technologies that will shape the future of our industry, I believe mixed reality will be a key player in transforming the way we do business today," he says. "I expect it to go way beyond a simple sales enhancement tool, and envisage it being included in many of our training and development efforts going forward, where I believe it will ultimately result in an improvement in our delivery of services."