With a daily refining capacity of 922,000 barrels, ADNOC Refining has a large number of critical decisions to make in terms of its output. Its operational excellence is dependent on broad datasets, and Fuad Al-Ansari, the company's vice president of IT, has a grand plan to give the firm a cutting edge in its visibility.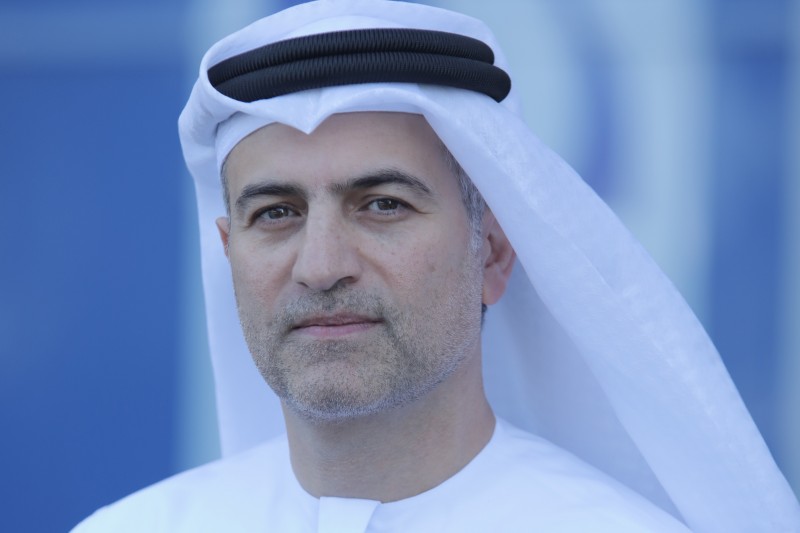 Even in a business as lucrative and globally influential as oil, the margin for error is minimal. While the energy industry may have historically relied upon data that trickled into an organisation's boardroom, the reality is that to stay competitive, the oil organisation of today needs fast, cutting-edge intelligence. Fuad Al-Ansari knows that as well as anyone, and the ADNOC Refining vice president of IT has carefully plotted the organisation's digital transition into its insight-driven age.
Owned by Abu Dhabi-based oil and gas giant ADNOC – who currently produce around 2.7 million barrels of oil a day – refinery arm ADNOC Refining plays a key role in its parent company's success. No easy task, considering the range of product options available and the complex decisions surrounding them.
Founded in 1999, ADNOC Refining owns one of the world's largest oil refinery installations, having a key contribution in global oil markets and in the overall growth of the UAE economy. It operates the Ruwais and Abu Dhabi refineries, which have a processing capacity of 922,000 barrels per day, and produce over 40 million tonnes of refined products per year for local and export markets.
ADNOC Refining supplies a diversified range of petroleum products, including LPG, naphtha, gasoline, jet fuel, gas oil and base oils, fuel oil, and petrochemical feedstock and propylene, in addition to specialist products including carbon black and anode coke.
Decision-making at ADNOC Refining is complex and high-pressured. Dynamic market trends ensure that the demand for specific types of refined products is never fixed, and this presents a constant challenge for the company. From kerosene and gas oil to diesel or green diesel, market forces play a huge role in the company's production decisions. "It's not always easy to determine which grade of refined products to produce," Al-Ansari says. "In each barrel there are options for nine or 10 different types of refined product, and the process in making that selection is complex. We need the right data to make that decision. One day jet fuel could be our main focus, and tomorrow it could be gasoline. Should our output be at its maximum or not? There are a number of key questions that always need answering." In an industry where the profit margin per barrel can be as low as one or two US dollars, the room for error is minimal.
ADNOC Refining collaborates with parent company ADNOC for market intelligence, but this data only forms a portion of the firm's decision-making processes. In order to achieve its full potential, Al-Ansari knows that ADNOC Refining needs an inside-out knowledge of its inventory for proactive planning of its operations.
With each barrel forwarded to ADNOC Refining containing 42 gallons of oil, the ratio of product selections has the power to make the difference between success and failure for the company. The production of petroleum naphtha is particularly complicated, with the possibilities of either selling the hydrocarbon liquid stream on as feedstock for petrochemical companies or turning it into gasoline. "This is one of the key what-if scenarios," Al-Ansari says.
Although the company's existing software has the ability to reconcile production data, it is not gathered and made available as fast as Al-Ansari – or ADNOC Refining – would like. "The data comes in on a relatively delayed timeline," he says. "Our aim is to close this gap to near real-time."
Al-Ansari and ADNOC Refining have initiated the IRIS (integrated refinery information system) project, which consists of 17 refinery-specific applications across four locations. These applications source their data from a historian database which collects data from distributed control systems. At the same time, a vertical integration has been made between the IRIS and the corporate ERP, so that production's reconciled data can be made available for financial reconciliation. ADNOC Refining's company refining margin – an index of its profitability – will soon be calculated on a daily basis. This alone represents a huge achievement for the company.
Issues around fast-paced decision-making are becoming a thing of the past for ADNOC Refining, the IRIS transforming the way that the company makes business-critical decisions. "The integration of the app suite is complex and a big challenge," he says. "But it is now a one-of-a-kind digital transformation project in the making. We are now generating the right information for ADNOC Refining."
Beginning work in 2014, ADNOC Refining began evaluating technology partners for the project, and over the course of two-and-a-half years, collaborated with "over 100" internal stakeholders to deliver an IRIS that could provide invaluable insight to ADNOC Refining's decision-makers.
The changes to ADNOC Refining's IT have been in tandem with its overall expansion; the firm has increased its refinery capacity from around the 400,000 barrels per day mark, to more than 900,000. "The operation has huge complexity," Al-Ansari says. "The IRIS was our response to mitigate the complexity of expansion."
The new CEO dashboard, which combines insights from the firm's business critical apps, gives ADNOC Refining unprecedented levels of business insight. "It gives us production and utilisation capacities in near real-time," Al-Ansari says. "For a refining business, it's really important to see your level of profitability with such ease, and to be able to respond. If you have crude coming in to the refinery, it makes a huge difference if you can have insight into the products you should produce depending on what may happen to the oil price and refined products."
Throughout the course of the project, the issues of training and change management were fundamental to the project's success. The IRIS steering committee was been chaired by ADNOC Refining's CEO from the beginning of the project, and this was a crucial factor in its success. "We held over 60 user workshops, had 3,000 KPIs and over 10,000 hours of training," Al-Ansari says. "I cannot stress how important change management was. It represented a major shift across the company."
Above all else, the changes will bring smoother operations for ADNOC Refining and its c-level teams. "Data created from these applications is interchangeable with our corporate ERP, which can facilitate production accounting, scheduling and energy efficiency," Al-Ansari says. "Our operations teams are the direct users of the IRIS, and it makes their job much easier. The ability to consolidate data gives us fantastic visibility to our senior management. They can instantly see ADNOC Refining's level of profitability based on its operational decisions. This will provide first-class insight into KPI's."
The suite of applications that is being integrated now provides a game-changing range of datasets. In the ever-demanding oil industry, that can make the difference between success and failure.