DP World CEO and chairman Sultan Ahmed bin Sulayem tells tahawultech.com how the firm is using technology to make its operations faster, and to ensure it continues to innovate in the impending age of Blockchain, AI and Hyperloop.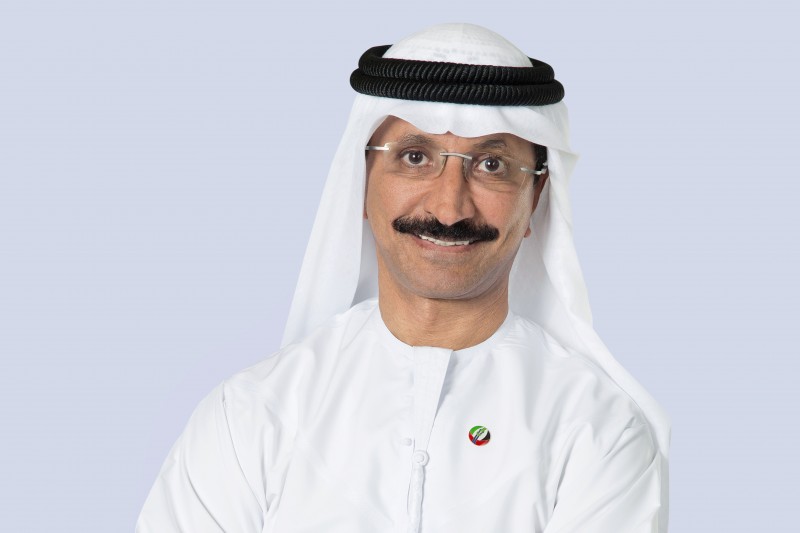 "Technology is everywhere, and things like automation, robotics aren't there because we like technology, but because they now dictate our business," DP World CEO Sultan Ahmed bin Sulayem says. The world's fourth largest port operator is now intent on delivering port and logistics services that can match the demands of the digital age. "We are now looking at Blockchain, and how we can enhance our supply chain with it and remove inefficiencies. We're currently launching many technologies to enhance our IT services, including logistics platforms. Today, consumers and suppliers are our biggest driver for change, and the cargo industry is prioritising ways it can reduce shipping times. We see opportunities and efficiencies through technology, so investing in it is an absolute necessity for us. We need it, and needing it means having things like artificial intelligence."
 DP World has been on a drive to enhance its global footprint, and technology is set to be a critical pillar in the smooth operation of its 78 marine and inland terminals across 40 countries. The global trade and supply chain firm operates businesses ranging from marine and inland terminals, maritime services, logistics and ancillary services to technology-driven trade solutions. Container handling is the firm's core business, which generates more than three quarters of its revenue, which was just announced to have hit $4.7 billion for 2017. In 2016, DP World handled around 70 million TEU (twenty-foot equivalent units) across its portfolio, and its current gross capacity of 88 million TEU is expected to rise to more than 100 million by 2020.
Bin Sulayem says there are five key technological areas that the firm has prioritised and will be monitoring closely over the coming years. "We're seeing five types of tech innovation in our industry," he said. "Robotics and automation; autonomous vehicles; Internet of Things and Big Data; simulation and virtual reality; and cybersecurity. In employing these technologies in our business, we're also able to review their efficiencies."
In the last 18 months, the hype around what can be achieved with Blockchain has been incessant, and bin Sulayem is a clear believer that it will have a significant impact not only on DP World, but on business at large. "Blockchain will bring visibility of goods in transit like never before, and by 2027, it could store up to 10% of global GDP," he says. Bin Sulayem adds that, when combined with two other major trends, the movement of goods will be significantly enhanced. "Supply chain intelligence, Blockchain and artificial intelligence will make the global supply chain faster, cheaper and more productive. Digital supply chains also have the potential to reduce process costs by 50%, procurement by 20% and increase revenue by 10%. All this requires new skills, new jobs, so our industry is creating demand for thinkers and visionaries."
DP World has recently announced a deal with India's National Investment and Infrastructure Fund to jointly invest up to $3 billion in the country, which will explore alternative ways of transporting cargo to hard-to-reach places, including via inland waterways. Bin Sulayem has also recently met with a range of world leaders, including Canadian prime minister Justin Trudeau, Ukrainian president Petro Poroshenko and Peruvian PM Mercedes Aráoz to explore various trade issues and infrastructure opportunities. In Africa, meanwhile, DP World signed an MoU with the government of Mali to develop a transportation and logistics strategy with electronic customs processes, replicating DP World's successful model with Dubai Trade at its flagship Jebel Ali Port and Free Zone in Dubai.
Complementing bin Sulayem's extensive overseas work with a range of world leaders, DP World has worked to deliver a range of technology services across the globe that can benefit their localised operations in each country. The firm has delivered an "Uber-like" service that in the Dominican Republic, which allows truck drivers to collect cargo based on their preferred travel routes. DP World's efforts to make trade more efficient can also be seen at its Rotterdam World Gateway in the Netherlands, where no staff work on the port's quay side. Instead, they sit in in a control room, using joysticks to operate the remote-controlled quay cranes. The fully automated facility employs driverless cars, and is the "world's most advanced port", according to bin Sulayem. Similar technologies have been deployed at its flagship Jebel Ali port in Dubai.
While many organisations have made a habit of flaunting their technology ambitions and projects, DP World's technology strategy is set to be one built around necessity, and not by showpiece products or services. "We won't buy nice-to-have technologies," bin Sulayem says. "At the end of the day, we will only go with technologies we can deploy effectively, which will benefit our customers. Today, business opportunities come from ideas. Problems create ideas, we need IT solutions to solve those problems."
As part of this common-sense approach, DP World believes that jumping on the bandwagon for certain technologies is not always beneficial. "Investing in the right innovative ideas and tech solutions at the right time is part of our strategy," bin Sulayem says. "Digital standardisation is a key component of our global strategy to ensure we're one step ahead of new technologies that are disrupting our sector. Delivering value to our customers is in our DNA and enables us to maintain a competitive edge."
DP World recently announced a partnership with Oracle to drive a new digital transformation programme across its worldwide business operations, and bin Sulayem believes the partnership will be a huge step to fulfilling its digital transformation objectives. "Employing cloud applications that can increase efficiency, create new services and support diversification will add value for all our stakeholders and aid our vision to become a digitised global trade enabler," he says. "The standardisation of our processes has always been our focus, as it's key to enabling the flow of goods. We strive to lead the future of world trade and this requires connected infrastructure, and in this dynamic digital age, it's essential that we keep up with our customers' growing needs. As global trade becomes increasingly digitalised, our stakeholders also require agile tech infrastructure that can integrate quickly and seamlessly."
DP World is also exploring ways that it can transport goods at lightning speed to its customers. The firm participated in the latest $50 million funding round for Virgin Hyperloop One, the pod-based transportation firm which will be able to transport passengers from Dubai to Abu Dhabi in 12 minutes and is now chaired by Virgin Group founder Richard Branson. Bin Sulayem sits on the board of Virgin Hyperloop One, and he believes DP World's involvement with the project is a sign of its desire for breakneck speed and innovation. "Our partnership with Hyperloop One is another example of our effort to explore ideas that have the potential to strengthen and disrupt the future transport and logistics sector," he says. "We know that customer expectations are increasing rapidly – everyone needs their goods faster, with more flexibility and all at a competitive cost. We aim to anticipate our customers' needs, so that's why we're exploring disruptive technologies like Hyperloop and 3D printing."