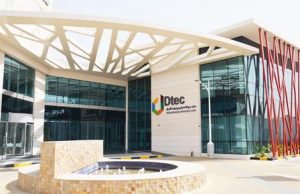 Ten start-ups have been selected for the inaugural 'Islamic Lifestyle Mini Bootcamp' that will run from 12th-16th November at the Dubai Technology Entrepreneur Centre (Dtec), the Middle East technology incubator, located in Dubai Silicon Oasis, (DSO), according to a report by WAM.
Global trainers and serial entrepreneurs will mentor the selected start-ups on the key pillars of growing a business, as part of the five-day bootcamp. The report said that along with interactive and hands-on training sessions, the programme will feature a segment titled 'Introduction to Start-Up and Business Model Design' and dedicated workshops on customer development, growth hacking, and fundraising among others.
Hailing from different countries including the US, the UK, Saudi Arabia and the UAE, the qualifying start-ups operate within various sectors such as media, design, toys, hardware, travel, education, health, food, entertainment, art, and fashion.
As per WAM, organisers of the mini bootcamp, including Dubai Silicon Oasis Authority, Dubai Islamic Economy Development Centre, DIEDC, Dubai Culture and Rainmaking Innovation reviewed the submissions and selected the finalists.
Abdulla Mohammed Al Awar, CEO, DIEDC said in the report, "The centre strongly supports Dubai's vision to hone the talent and creativity of our youth and encourage entrepreneurship as part of its priority to emerge as the global capital of Islamic economy. Given this mandate, we are committed to contributing to the incubation of diverse innovative initiatives that enrich the culture of Islamic economy."
According to Awar, the success of the bootcamp and the selected start-ups will serve as a guide to step up their efforts in supporting sectors such as art, culture, architecture, trade, fashion and tourism that are making rapid strides and "hold the potential to exert tremendous influence on Muslims and non-Muslims alike."
Bader Buhannad, executive vice president, Strategy, Business Services and Risk Management, DSOA, said to WAM, "At DSOA, we prioritise innovation as a core component of all our initiatives in line with the vision of the UAE leadership to position the UAE as a global leader in spearheading innovation. The first-of-its-kind Islamic lifestyle mini bootcamp reiterates our commitment to supporting aspiring entrepreneurs in the lifestyle and cultural domains.
"We look forward to welcoming the ten selected start-ups to learn the intricacies of expanding their businesses first-hand from established founders. We are delighted to witness the increasing interest of international, regional, and local entrepreneurs to venture into the Islamic lifestyle sector that presents multiple opportunities across a wide range of sub-sectors."
WAM reported that the Islamic Lifestyle Mini Bootcamp appeals to all start-ups in the Islamic arts and culture, architecture and design, as well as family-friendly and halal tourism, among other domains.