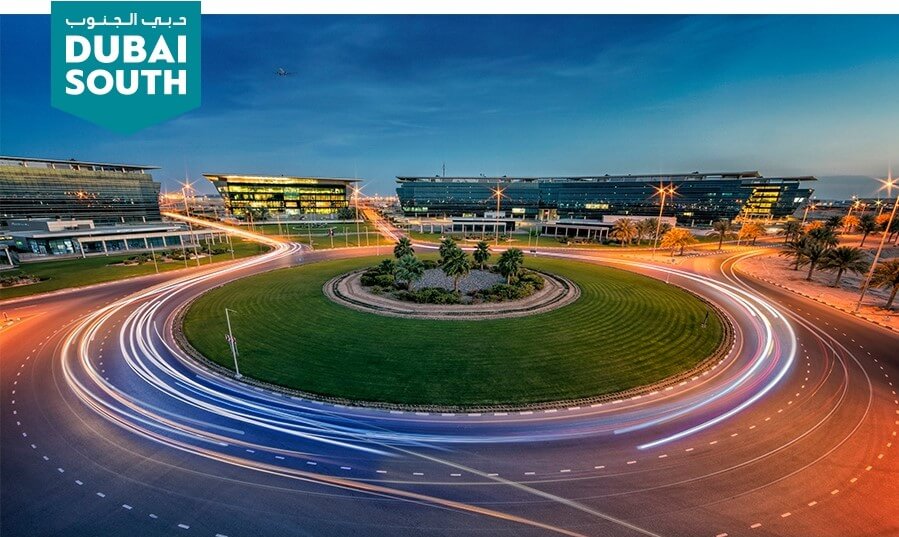 Dubai isn't short of mega-developments. The incredible and ambitious rate of infrastructure growth in the emirate is what has helped push it to the forefront of innovation and industry. In the past three decades, Dubai has raced ahead of the pack and established itself as the first true mega-city of the GCC.
From World Trade Centre in 1979, to the Jumeirah Beach Resort and Burj Al Arab in 1997 and 1999, respectively, and the rise of Jumeirah Lakes Towers in 2008 and 2009, more collective and strategic mini-environments have erupted from the ground – Sustainable City, MBR City, International City, Academic City, to name but a few.
Dubai South is the latest eye-catching development in the emirate, is a sustainable, diverse development that not only plays into the wider vision of Dubai by creating a living and working environment, but also plays home to two of the most important Dubai construction projects in its history.
Firstly, Al Maktoum International Airport, which is set to become the world's largest airport, and will shepherd in excess of 220 million passengers annually when complete. Dubai South will also house the site of the Dubai Expo 2020 – the World Fair. The development will also include golf, aviation, commercial, logistics and residential districts.
When complete, Dubai South will be one of the most substantial and impressive developments, for residents, travellers and professionals alike. Every element of the development has to be empowered with reliable and effective connectivity and security. A collective space is greater than the sum of its parts, and Dubai South wanted to ensure its districts could perform to a high level across the board.
System update
 Having operated on its existing software for more than six years, the IT team decided an update was due. The Dubai South operation "has very specific technical needs," according to IT director Mohammad Alzaffin, and, given the growth in Dubai South's business and operations, it needed an update in order to accommodate the diverse business streams and volume or companies and residences that will more than double by 2021.
"We had signed a memorandum of understanding with Huawei, so we were keen to engage with them to see how they could help us out," Alzaffin says. "Firstly, for us, at this time, cost was most critical. Huawei managed to offer us the very highest performance technologies at the most competitive price."
Dubai South turned to Huawei for assistance with updating three layers of their infrastructure: network, security and wireless connectivity.
The challenge for Dubai South at that time was the speed of processing, making basic tasks more stressful on the system than they needed to be. The Dubai South main campus employs more than 200 people – equating to between 450-550 endpoint connections, shared among corporate staff, guests, and additional devices. These endpoints needed to be secure, given the sensitivity of the projects being managed on-site.
Following a proof of concept in July 2017, Huawei began a 30-day planning and installation programme – the solution itself would be rolled out over the following six months, with certification training to follow. However, critical knowledge transfer was completed immediately so Dubai South could begin optimising its operations as soon as the solution had been switched on.
In the year that's followed, the performance of Dubai South's networks has significantly improved. "We are progressing with this project, and the Huawei team has been very humble and helpful, and the performance has added real value to our business," Alzaffin says.
This performance will be crucial in the next phase of Dubai South's journey towards delivering a mega-project that encompasses Dubai's next major global event, the Dubai Expo 2020, and delivers what will become the world's largest airport, Al Maktoum International Airport.